Josh Freeman to the Vikings makes sense in a lot of ways
The Vikings have agreed to a one-year deal with quarterback Josh Freeman, who was let go by Tampa Bay last week. He should be starting in a week or so.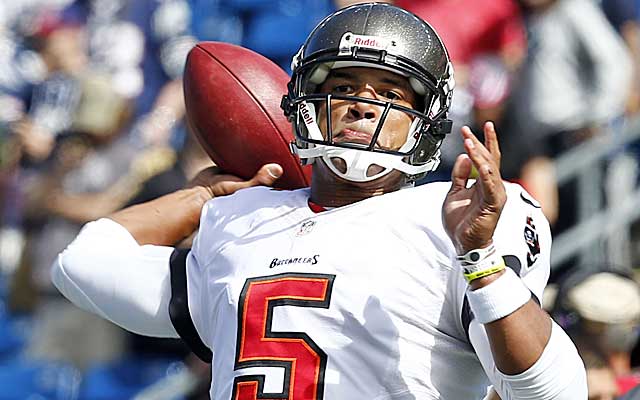 Josh Freeman signing with the Vikings makes sense because he's better than what the Vikings have right now. Freeman, who agreed to a one-year deal with the Vikings on Sunday night, according to a tweet by his agent, will give the Vikings a quarterback who can make plays down the field, rather than what they have in Christian Ponder and Matt Cassel, two guys who won't, or can't. 
In Leslie Frazier, Freeman will be getting a well-respected coach who will treat him like a man, but also will know when to push in terms of discipline. That is something Freeman never had with Tampa Bay.
When he came into the league, he had Raheem Morris as coach, and it was too loose of a ship. When Greg Schiano took over, he went the other way and Freeman had a tough time adjusting.
Some of that is on Freeman, but I think he gets a real shot to be a changed man and a better quarterback with the Vikings. He has Adrian Peterson, a good offensive line and weapons.
It's his chance to shine.
If he does, the Vikings will likely try and keep him. Hey, this is a guy who threw 27 touchdown passes last season for Tampa Bay.
Everything going the Chiefs way on Thursday Night Football

Beast Mode went Beast Mode on someone he shouldn't have gone Beast Mode on

This is how you do a 99-yard touchdown drive
This may or may not have been pass interference

That sort of sounds like the nickname of a certain NBA MVP

Cam Newton decided not to take part in his mandatory press conference this week