Josh Gordon was driving P.J. Hairston's car at time of DWI arrest
Josh Gordon was reportedly driving P.J. Hairston's car at the time of his arrest over the weekend. Worlds are colliding.
Both Browns receiver Josh Gordon and Bobcats forward P.J. Hairston had interesting holiday weekends. Gordon was pulled over in Raleigh, N.C. and charged with DWI and speeding, while Hairston allegedly punched a kid in a pickup basketball game at the Durham, N.C. YMCA.
In worlds collide news: Gordon was driving Hairston's car at the time of his arrest, CBSSports.com has learned.
The record from Gordon's arrest show him driving a 2015 GMC Yukon, registered to Samuel Peterson Hairston, Jr., AKA. "P.J." Hairston was drafted with the 26th overall pick in the 2014 NBA Draft by the Charlotte Hornets (via the Miami Heat) less than two weeks ago.
Additionally, Gordon was bonded out ($500) of Wake County jail by Haydn "Fats" Thomas. If the name sounds familiar, it should: Thomas and Hairston were linked when the former UNC basketball star was arrested recently, with Hairston claiming Thomas loaned him the car.
Records obtained by CBSSports.com show Gordon blew a 0.09 (0.08 is North Carolina's legal limit) when pulled over by Raleigh Police.
Gordon's already facing a potential season-long ban from the NFL because of a reported failed drug test. The NFL has yet to hear his appeal and the latest string of incidents shouldn't do much for his case.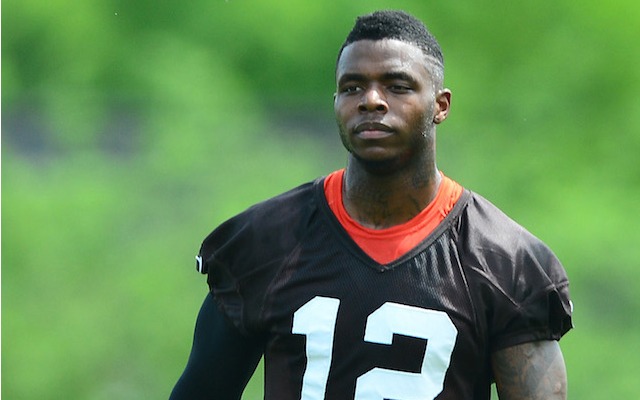 Good night, sweet Cowboys, it was a good run

Time to keep the hot streak going

Everything you need to know heading into Sunday of Week 12 of the 2017 NFL season
Pete Prisco shares 10 interesting things to watch in Week 12 of the NFL season

The 3-7 Broncos are not in a good place right now

This young fan wins Thanksgiving