Josh Gordon's DWI case continued until November
Josh Gordon's DWI case was continued until November on Tuesday.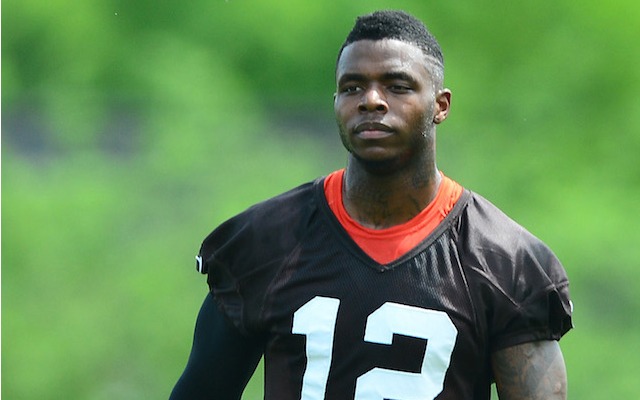 Josh Gordon's DWI case -- the Browns receiver was pulled over for speeding in Raleigh, NC, in July and blew a 0.09 -- was continued until November 18 on Tuesday.
Gordon's initial court date was August 26 but the receiver remains in Cleveland working with the team. His attorney, after conferring with the judge behind closed doors (via ABC 11 in Raleigh), secured the continuance.
It's fairly typical in cases like this to get a continuance; that Gordon is unable to attend for work reasons makes it even more logical to grant one.
The circumstances surrounding Gordon's arrest were odd: he was driving the car of Hornets rookie P.J. Hairston at the time; the two claimed they swapped automobiles in the parking lot of a Chapel Hill Whole Foods. 
The Browns wideout, who led the league in receiving yards last year despite missing two games as a result of a suspension, is currently awaiting word from the league on whether or not he will face a full year's suspension for his latest issues with the league.
It's believed Gordon could end up missing as little as half the season but the final punishment is still completely up in the air. 
Justin Timberlake is headed back to perform at the Super Bowl for the first time in 14 yea...

Burfict could be facing his second suspension of the 2017 season
J.T. is reportedly set to bring sexy back to the Super Bowl stage

Eight months after 28-3 happened in Super Bowl LI, the Falcons and Patriots meet again in Week...

Everything you need to know for Week 7 of the 2017 NFL season is here