Just Because: Familiar dudes in unfamiliar uniforms -- Kurt Warner
Here's Kurt Warner wearing the uniform of the Packers and the Giants.
• 1 min read
If you watched Kurt Warner play quarterback, you probably know his story.
Grocery-store bagger to Arena Football League star to Super-Bowl winning quarterback to Arizona Cardinals franchise savior to retirement to a possible Pro Football Hall of Fame induction.
And if you visualize Warner -- who will be inducted into the Cardinals Ring of Honor this season -- in uniform, you probably think either of this or of this. Maybe even of this.
But perhaps you don't remember this quite as well.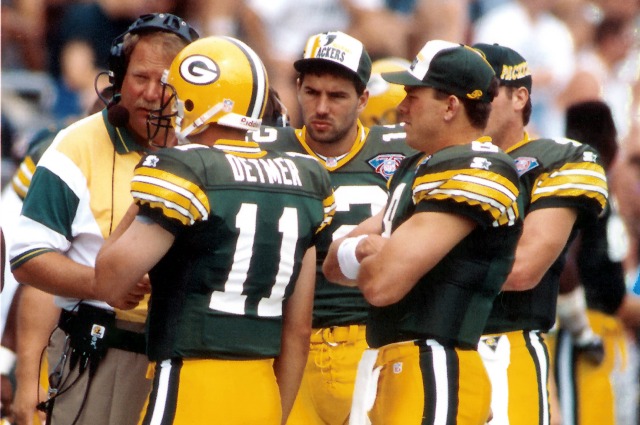 That's Warner trying to make the Packers squad out of college behind Brett Favre, Mark Brunell and Ty Detmer. Ultimately, he didn't and eventually had to turn to the AFL.
You also might not remember the one below with Giants coach Tom Coughlin -- who, at one point, asked Warner during his one season in New York in 2004 if he would write down a list of the ways Coughlin could improve as a head coach. Said Coughlin years later, "I have such great respect for Kurt because of how he earned everything he got and because of the professionalism he showed as we transitioned to Eli [Manning]. I welcomed any thoughts he had on how we might improve."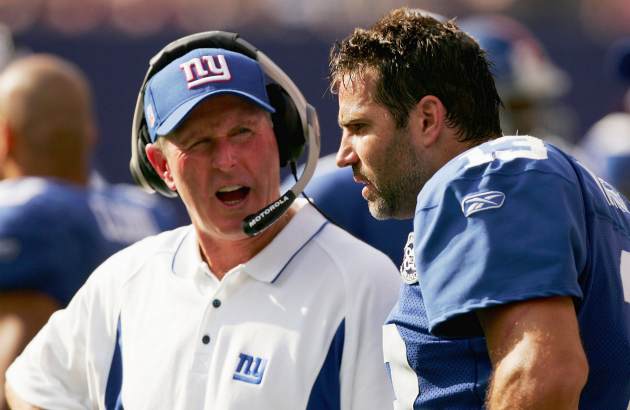 A quick recap of Warner's tenure in New York. At first, it was encouraging.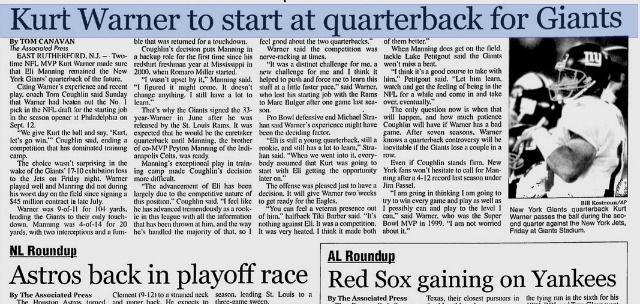 But after starting nine games and playing modestly (but not terribly), and after losing three-straight games, the Giants replaced Warner with the No. 1 overall pick (interestingly, receiver Amani Toomer called Warner a "scapegoat"). And it was probably a good call for New York (considering the two Super Bowls Manning has won).
Thus, 1994 was a dead end for Warner, though 2004 provided a temporary waiting room.
Coming off a Super Bowl win as the Rams quarterback and on his way to a successful run in Arizona, Warner spent nine games as a starter in an unfamiliar uniform before yielding way to the man who would eventually become the team's franchise quarterback. 
The Steelers quarterback explains what happened on the play that sealed the Patriots' stunning...

The mogul wants to purchase the team from Jerry Richardson

The Seahawks apparently didn't enjoy getting shellacked by the Rams on Sunday
Week 15 provided a lot of clarity to the NFL postseason

The ending to New England-Pittsburgh was wild, and one play appeared to change the game at...

The Steelers' best player is expected back but not until the postseason