LAPD just found an old knife that was buried on O.J. Simpson's property
The Los Angeles Police Department just told the world it found a knife that was buried on O.J. Simpson's property.
Is it possible after 22 years that the O.J. Simpson case could get even more bizarre? Friday's revelation that a knife was discovered on property once owned by Simpson and held by a retired police officer is mind-blowing.
Police officials confirmed to CBS News they are testing a knife for DNA evidence. This knife was found buried in the ground "years ago" by a construction worker on Simpson's property and given to a retired police officer who decided not to tell anyone. 
"Apparently he was approached by an individual who claimed to have found a knife from the Rockingham property. That retired motor officer hung on to the knife," Capt. Andy Neiman said. 
Neiman confirmed the officer was given the knife and kept it at his home for years.
"According to him, he thought the case was closed, since the case was no longer being prosecuted -- did not realize the legalities that a case like this remains open until there is a conviction," Neiman said.
This January, the former officer told a friend who is currently a police officer about the knife. 
"Since then, it's been in custody and we're treating it as evidence," Neiman said. "We are having it tested to see if there is any evidentiary value. This could be just a knife that is totally unrelated to this case. This could be an instance where someone made up a story about the knife."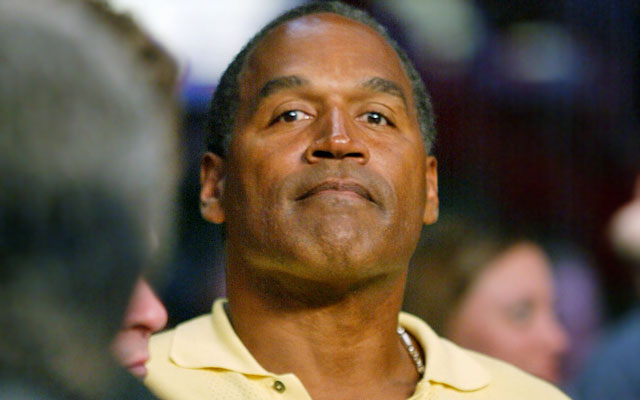 Simpson was found not guilty of the murder of his ex-wife Nicole Brown Simpson and Ron Goldman in October 1995, in one of the most high-profile murder cases ever tried. (And certainly the most high-profile case involving a former athlete.)
According to Neiman, Simpson would not be eligible to be tried again because of double jeopardy rules.
Simpson is currently serving time in prison for a 2007 robbery in Las Vegas.
FX is currently airing American Crime Story with Cuba Gooding Jr., starring as the former Bills running back and member of the Pro Football Hall of Fame.  
The longtime Bengals coach and the team are planning to part ways after the season ends

Everything you need to know heading into Week 15 is right here

Haden has been out since Week 10 with a fractured fibula
There's also the possibility Goodell steps aside early if his potential successor is progressing...

The league could return to its pre-2009 policy after a year in which pregame protests took...

Arians hasn't said he's retiring, but the team has discussed contingencies for a coaching...