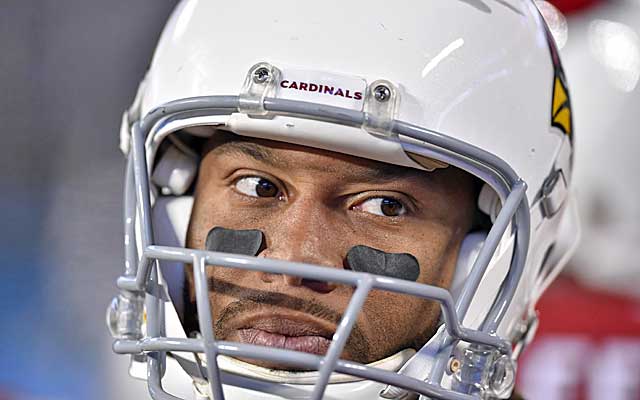 The NFL's competition committee will meet next week to discuss, among other things, a possible new automatic-ejection rule. One thing that won't be on the table: Clarifying what exactly constitutes a catch, a task that seems simple enough except that arcane rules have made it a near-impossible task.
It all started in 2011, with the "Calvin Johnson rule," a phrase we all became familiar with when what appeared like an obvious touchdown reception was instead ruled an incompletion because Johnson didn't "complete the process" of making a catch.
We saw the rule invoked during the 2014 playoffs with Dez Bryant and the Cowboys, and several times in 2015, including Tyler Eifert's touchdown's that wasn't, and Golden Tate's "wait, that's a touchdown?!" grab in the end zone.
Matthew Stafford finds Golden Tate in the end zone.
Tate loses the ball but...doesn't matter. Touchdown.#CHIvsDET http://t.co/8oIFqMaj4Z

— NFL (@NFL) October 18, 2015
"I thought I understood the rule," Johnson, now retired, said in October. "I don't think anybody does now."
But Cardinals wideout Larry Fitzgerald wants to change that. In an interview with TheMMQB.com, the future Hall of Famer aims to simplify something that has become unwieldy and convoluted.
When asked how he would rewrite the rulebook, Cardinals receiver Larry Fitzgerald proposed something less complicated: If a receiver catches the ball with two feet on the ground and turns to run with it, that should be a catch. If he gets the ball stripped, that should be a fumble.

"There are too many rules, too much gray area, too many judgments the refs have to make. It needs to be simpler," Fitzgerald says. "The Dez Bryant catch against Green Bay should have been a catch. He had the ball and was turning upfield to try to advance the ball. That's a catch."
As TheMMQB.com's Kalyn Kahler notes, Fitzgerald's solution sounds eerily similar to the catch rule as it was defined in 1982:
"[A receiver] must control the ball throughout the act of clearly touching both feet, or any other part of his body other than his hand(s), to the ground inbounds. If the player is hit causing the ball to come loose simultaneously while clearly touching inbounds both feet, or any other part of the body except the hand(s), there is no possession. If, when the ball comes loose, there is any question whether the above acts are simultaneous, the ruling shall be no possession."
But football played more than three decades ago barely resembles the game we see today, mostly because of all the safety precautions now in place to protect players. The rules reflect that change, but Fitzgerald isn't buying it.
"Guys have been trying to kill me for years," he said. "It's a violent game. That's just part of the game."
Fitzgerald isn't alone. Fans have been clamoring for change, too. But perhaps most telling are the words of Mike Pereira, the former VP of officials who now works for FOX Sports.
"The most confusing part of the game right now: What is a catch and what is not a catch?" Pereira last September. "Even I, in my role, I'm not even confident anymore in knowing when someone has possession long enough."
To recap: The man once responsible for overseeing all NFL officials isn't even sure what a catch is.