Lions sign former Jaguars RB Montell Owens
Looking to add depth and some pop on special teams, the Lions signed former Jaguars running back Montell Owens.
• 1 min read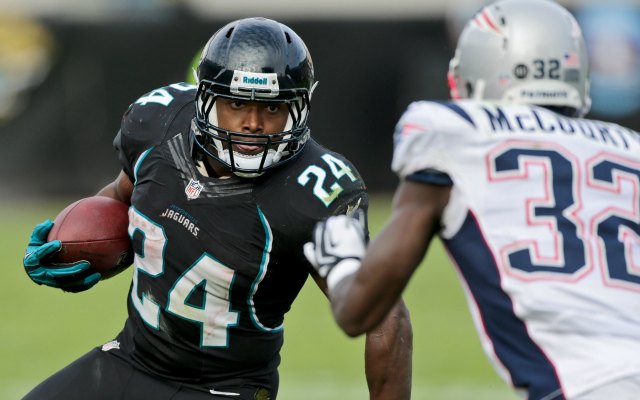 The Lions on Thursday signed two-time Pro Bowler Montell Owens, according to the team website. Though Owens isn't a household name and likely won't battle Reggie Bush and Mikel Leshoure for a starting job, the move could be a good one for Detroit.
That's because Owens is a strong special teams player (as his Pro Bowl selections attest) and he'll add depth to the running back spot. He's coming off his most productive season as a running back; he started four games for the Jaguars in place of Maurice Jones-Drew and rushed for 209 yards and a touchdown in 42 carries (a 5.0 average).
Still, the team released him in the offseason.
Earlier this month, Owens visited the Bills for a possible job. As new Buffalo coach Doug Marrone said, "[He's] a veteran player that has been in this league and has seven years experience. [He] adds depth at the running back position and [can] really be a core special teams [player]."
As the Lions' team website points out, Owens is reunited with Detroit special teams coach John Bonamego, who was with the Jaguars last season.
The NFLPA executive director comes out out firing in a 'Real Sports' segment

Why didn't McCown, the presumed starter, play Saturday? The Jets don't want you to know

The Raiders duo had a great explanation for their decision to stand next to each other
The former Buccaneers kicker did not have things start well for him in Chicago

Bears special teams showed up in a big way against Arizona

Beast Mode got loose with Oakland and looked pretty impressive in the early going