Lions WR with $3.6 million contract lives on $60,000 a year
Lions wide receiver Ryan Broyles knows how to budget.
After being drafted by the Detroit Lions in 2012, Ryan Broyles signed a $3.68 million rookie deal that included $1.42 million in guarantees.
The wide receiver didn't really go out and blow any of his money though, as a matter of fact, he did the opposite. The second-round pick still owns the 2005 Chevy Trailblazer he drove in college.
And if that's not frugal enough for you, the 27-year-old told ESPN.com this week that he and his wife live on an annual budget of $60,000.
To put that in perspective, Broyles' rookie contract averages out to $919,625 a year. 
The $60,000 budget was made because Broyles has plans for the rest of his money. 
"Then you know how much you can invest, how risky you can be," Broyles said.
The receiver, who's headed into the final year of his rookie deal, wasn't sure if $60,000 would be enough, but apparently, it's worked out just fine. 
"When I was hitting the same budget over three, four, five months, it was all right, this is what your budget is and I had some spending money," Broyles said. 
Broyles became obsessed with investing after talking to a financial adviser following the 2012 NFL Draft.
Assets > Liabilities right @ochocinco ?? pic.twitter.com/bgGP2qfJih

— Ryan Broyles (@RyanBroyles) August 10, 2015
After signing his contract, Broyles figured out what he could live on and then invested the rest. 
"I didn't hold myself back at all on those terms. That's what I tell people when they want to start to invest," Broyles said. "I tell them to live your life and see where you stand and then pull back. Don't pull back without even knowing."
Broyles has battled injuries for most of his short career and if things in the NFL don't end up working out, it sounds like Broyles will be just fine.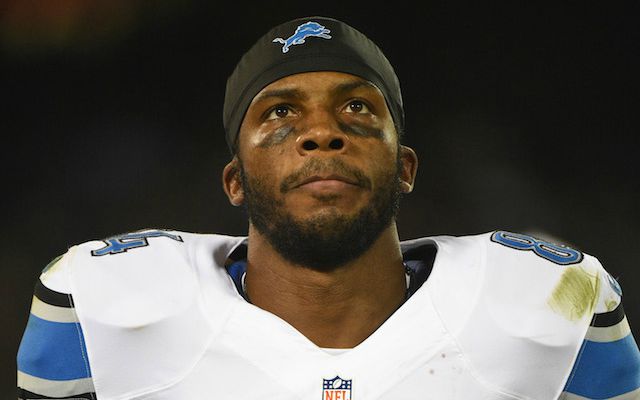 Carolina is a weird spot and might be overthinking this franchise tag stuff

Alex Van Pelt didn't specify whether Dalton could be Joe Flacco-level elite, however

Things don't change in the alternate universe where Wentz stays healthy as far as Pederson...
Khalil Mack, Aaron Donald and Odell Beckham top list, with $20M per year non-QB on the hor...

The future Hall of Fame kicker will be back in the saddle for another year with Indianapol...

As it turns out, finding an immediate impact first-round wide receiver is a lot harder than...