LOOK: Brian Urlacher is really talented at catching gigantic fish
Brian Urlacher is done with football, so he moved onto fishing.
• 1 min read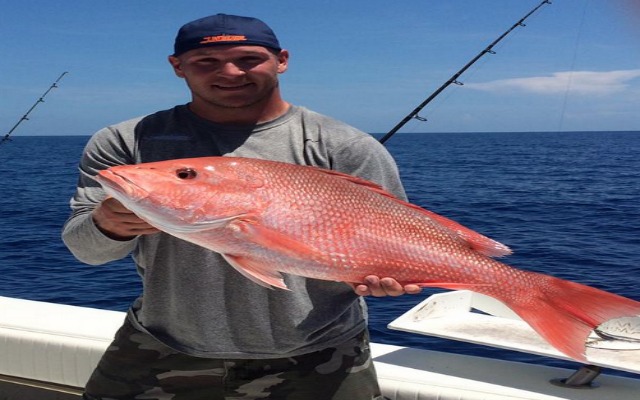 Brian Urlacher couldn't get a contract offer that he deemed respectable from the Chicago Bears, so he left football behind. Now, the ex-linebacker has apparently turned to fishing to satisfy his competitive urges. 
He doesn't seem too bad at it. This is a photo he tweeted on Sunday.
Good day on the linebreaker! #americanredsnapper pic.twitter.com/inkGKm0Fze

— Brian Urlacher (@BUrlacher54) June 29, 2015
Keep in mind that Urlacher stands at 6-foot-4, so that fish is probably even bigger than it looks. This fish is probably also bigger than it appears. 
June 29, 2015
So is this one...
Yup! She caught it! #linebreaker #blackgrouper pic.twitter.com/zIWfTbXNkD

— Brian Urlacher (@BUrlacher54) June 29, 2015
And these ones...
Mine is Bigger!! #Muttonsnapper #Brandon pic.twitter.com/PeYkUMr9OD

— Brian Urlacher (@BUrlacher54) May 25, 2015
This Brian Urlacher guy seems pretty OK at fishing. Now, if only Jay Cutler would be willing to give him a call. Then, finally, Urlacher's life would be back on track. 
Pryor is coming off a disappointing year with Washington and now heads to New York

Gore is a Miami native and played his college ball at The U

Keep up with the latest moves in free agency as teams try to build a Super Bowl contender
Wallace will likely replace the departed Torrey Smith

The 22-year-old Bills receiver was filmed engaging in a naked, bloody argument with his brother...

The determination would be made by GameDay Central, not the refs on the field