Coming up with creative ways to decorate your yard for Halloween isn't always easy.
Some people go the basic route and put carved pumpkins on their front porch. Other people like to be a little scarier with their decorations, so they decorate their yard with ghosts and goblins.
Then we have this Browns fan, who somehow managed to create what has to be the most depressing football-related Halloween decoration of all-time: A graveyard for Cleveland Browns quarterbacks. 
The graveyard contains every Browns starting quarterback since 1999.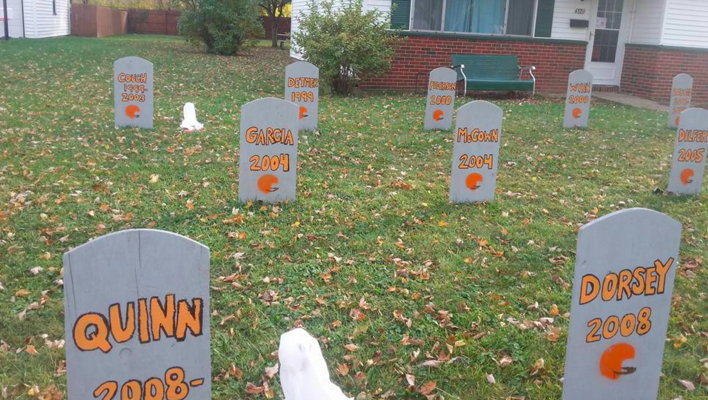 Just in case you need a reminder, that's: Tim Couch, Derek Anderson, Colt McCoy, Brandon Weeden, Brian Hoyer, Brady Quinn, Kelly Holcomb, Jeff Garcia, Jason Campbell, Seneca Wallace, Jake Delhomme, Johnny Manziel, Ken Dorsey, Trent Dilfer, Ty Detmer, Connor Shaw, Charlie Frye, Thad Lewis, Bruce Gradkowski, Spergon Wynn, Doug Pederson and both McCown brothers (Luke and Josh).
Browns fan Tony Timoteo told CBS Affiliate WOIO-TV in Cleveland that it was actually his wife's idea to decorate the yard. 
"My wife proposes the idea: what about a quarterback graveyard, where we would have all headstones?  We didn't even know how we would make the headstones.  I just go, 'If we are going to do it, we gotta do it right,'" Timoteo said.
Manziel's headstone even has dollar signs on it, so I'd say they got it right.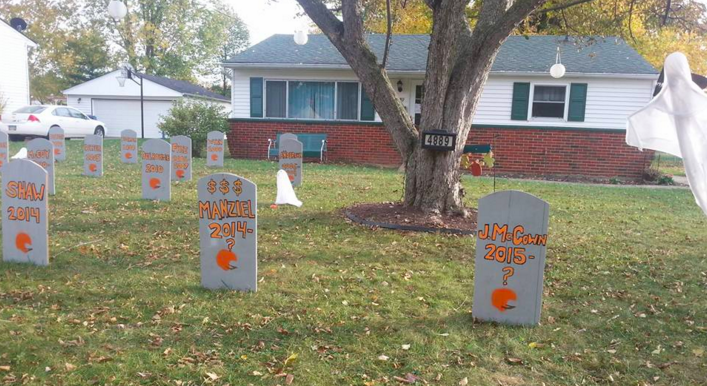 The best part for Timoteo is that his neighbors actually like the graveyard. As a matter of fact, they like it so much that they're on board if he needs to expand. 
"We have had offers from both neighbors to subcontract their yards out if we run out of space - God -- I hope not in the near future," Timoteo said. 
The factory of sadness has officially reached a new level of sadness.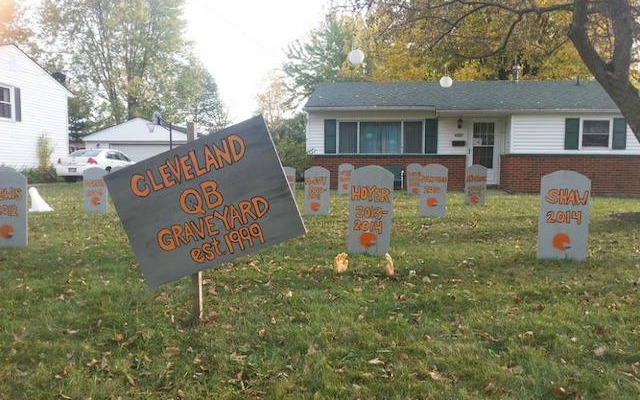 (Wink of the CBS Eye to Tony Timoteo on Facebook)