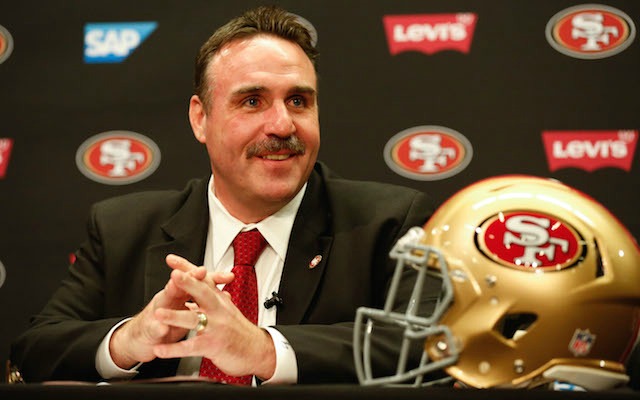 The San Francisco 49ers officially introduced Jim Tomsula as the team's new coach on Thursday. Before taking over the top spot in San Francisco, Tomsula spent eight seasons as the Niners defensive line coach. 
Before that though, Tomsula spent nine seasons coaching in Europe and as you might know, things are different in Europe. People take naps. People stop their day to drink tea and people use bidets.
Wardrobes can be also different.
For instance, I'm guessing we'll never see Tomsula wearing a kilt now that he's the 49ers coach. However, that's something he definitely did when he was the defensive line coach for the Scottish Claymores in NFL Europe (photo via NFL.com).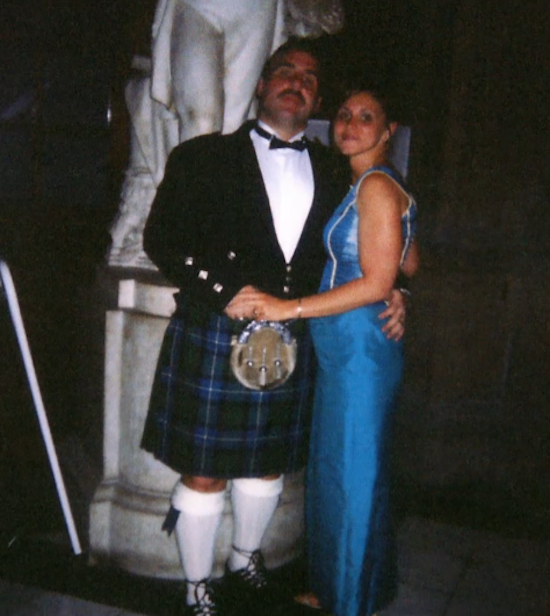 Tomsula probably would've turned a few heads if he had shown up at his introductory press conference wearing this, but he didn't, he wore a boring suit. 
Anyway, let's keep our fingers crossed that kilts become mandatory for 49ers players on road trips this season. 
In non-kilt news, Tomsula says he plans to stick with Colin Kaepernick and he plans to run the ball a lot.