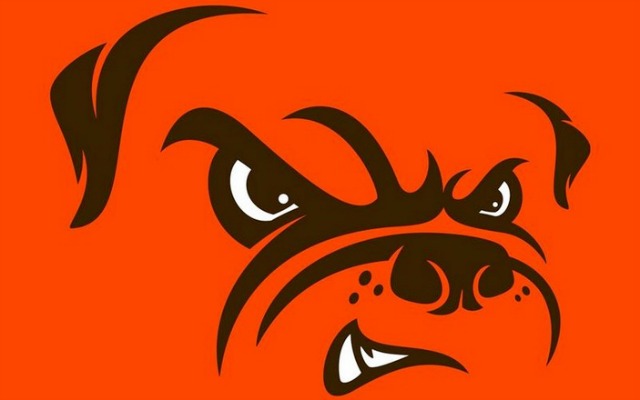 The Cleveland Browns have been hyping the release of their new logo for a while now. On Tuesday morning they finally released it, and well... see for yourself.
Whoa, the Browns got CRAZY with their new logo. pic.twitter.com/sBwoLS3u7X

— CBS Sports (@CBSSports) February 24, 2015
Yeah. I guess, "We made our logo slightly brighter" doesn't quite have the same ring to it, but that's really all that happened here. From the team's press release, here's their explanation of what they did:
Keeping true to Cleveland's treasured history, the Browns will remain the NFL's only team that has its primary mark directly match the players' helmets, which now feature a vibrant orange tint and brown facemasks. The Browns iconic orange helmet, which has served as the team's main logo since 1970, is the first revealed element of the franchise's new uniforms that will be unveiled during an event at the Cleveland Convention Center on April 14.

"In redesigning our uniforms and modernizing our logos, our primary focus was honoring the Browns' cherished history and recognizing the transformation of Cleveland," said Browns President Alec Scheiner. "As always, we spent significant time engaging with our fans during this process and took a very methodical approach the past two years to determine certain core characteristics symbolic of our great city. We are thrilled with how these translate in our logo and uniform and embrace the opportunity to fully share that with our fans in April."    

Paying tribute to Browns fans, whose feedback the team carefully researched and analyzed alongside the NFL during all logo and uniform evaluations, the traditional non-decaled helmet now presents a stronger, more energetic orange and a brown facemask that provides a tougher edge, three prime characteristics that depict the team and its fans. It is complemented by a contemporary, powerful wordmark that also incorporates a stronger, bolder font.   

To celebrate the 30th anniversary of the Dawg Pound, the Browns also created an updated image to serve as a unifying symbol for the franchise's passionate fans in Northeast Ohio and throughout the world. Similar to the previous edition, the new depiction will continue to serve as an ancillary Browns mark that will be used in various fashions, including in the stadium, at team events and on Browns merchandise.
That the Browns "spent significant time engaging with their fans during this process and took a very methodical approach the past two years to determine certain core characteristics symbolic of their great city" and came away with pretty much the exact same logo kind of says it all about the Browns, doesn't it?
The Cleveland Browns have updated their orange. It's brighter now (via @Browns) pic.twitter.com/5Ho3P4ZbXa

— NFL on ESPN (@ESPNNFL) February 24, 2015
And I know press releases have to use these kinds of words to make this stuff sound exciting, but how can an orange be energetic, or more energetic? How did they come to the realization that the previous organge was not energetic enough?
The secondary logo is definitely new, and actually sort of cool. But of course, it will only be used in the stadium and on merchandise, because that makes sense.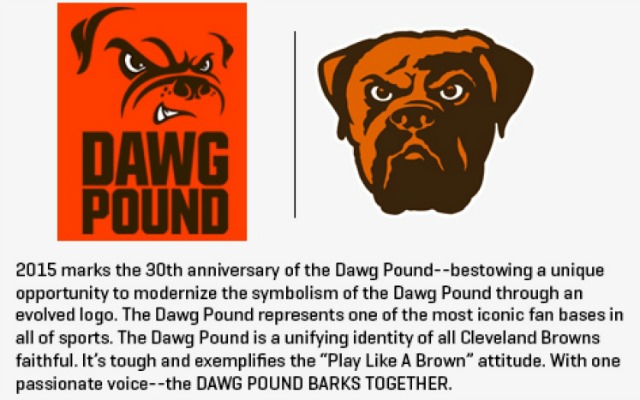 Anyway, Cleveland is also getting new uniforms, which will be unveiled in an event at the Cleveland Convention Center at 7:30 p.m. on April 14. Hopefully the brown on the jerseys is more energetic.