LOOK: Seahawks fan paints logo in his front yard, has green and blue house
He also painted his house Seahawks colors.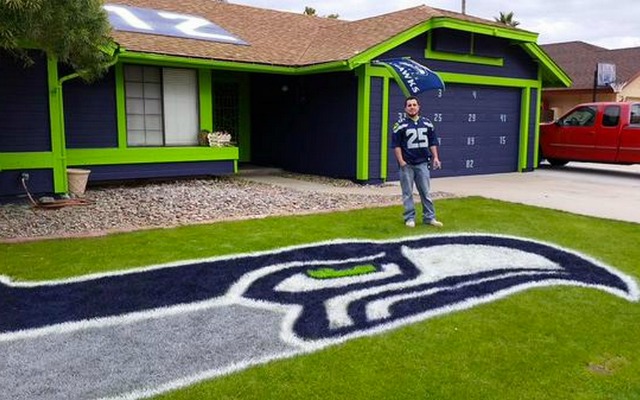 Fans can be crazy. Sometimes they make hype videos. Sometimes they get predictive tattoos. And sometimes they paint their entire house the color of their favorite team, hang a flag and get their lawn mowed into an end zone with the logo on the ground.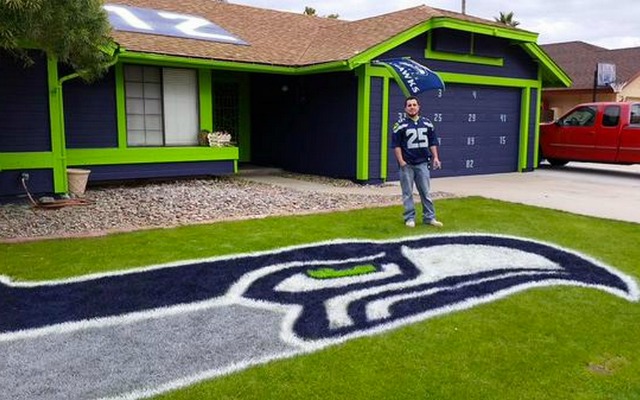 Be sure to also note the jersey numbers on his garage door. The visible numbers are 3 (Russell Wilson), 4 (Steven Hauschka), 31 (Kam Chancellor), 25 (Richard Sherman), 29 (Earl Thomas), 41 (Byron Maxwell), 89 (Doug Baldwin), 15 (Jermaine Kearse) and 82 (Luke Willson).
Thing is, this guy went to all this effort to make everything Seahawks-colored, but he's got a red truck in his driveway, and red is a Patriots color. At least move the car before you take the picture. Sloppy work.
If the Redskins get petty, Cousins will try and get his vengeance through a grievance

The Dolphins also donated $100,000 to the victims' fund after the school shooting that killed...

The Cardinals GM explains his process for finding Carson Palmer's successor
Stefen Wisniewski narrowly missed out on a chance to earn $250K, but the Eagles gave it to...

Shazier heads into the Steelers' facility every day and helps with 'personnel stuff'

Foles's life has completely changed by leading the Eagles to a win over the Patriots in Super...