The Packers Hall of Fame opened in the Lambeau Field Atrium on Friday. The Packers were nice enough to upload some photos of various exhibits onto their official website, and let's just say it looks like a pretty cool place.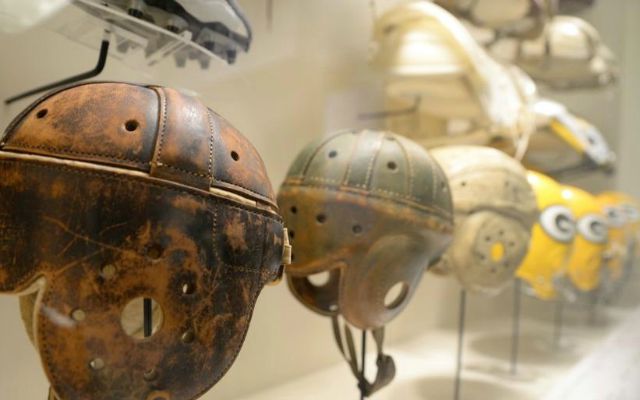 This display at first just looks like a few old-timey helmets, but if you look toward the right side, it actually shows the evolution of the Packers' helmet throughout the years. Things have been pretty consistent on that front for quite some time now.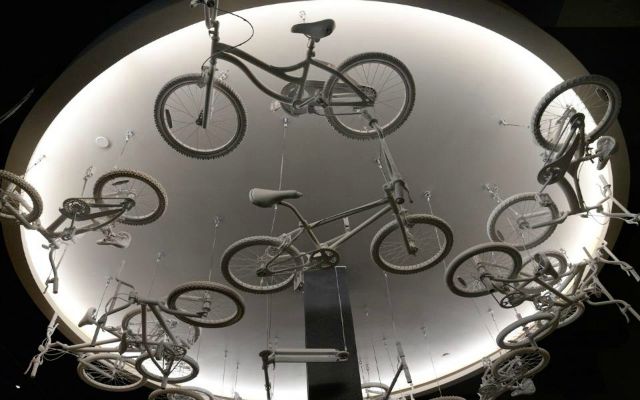 You may not be familiar with the Packers' tradition of riding bicycles into training camp. If you're not, read up on it here. Anyway, the team saw fit to include that tradition in the Hall of Fame, which is a nice way to include the fans in the mix.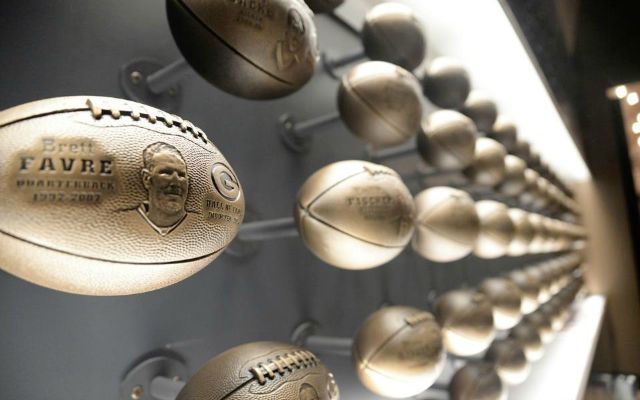 Here, it looks like each member of the Packers Hall of Fame (and more) got their own bronzed football commemorating their time with the team.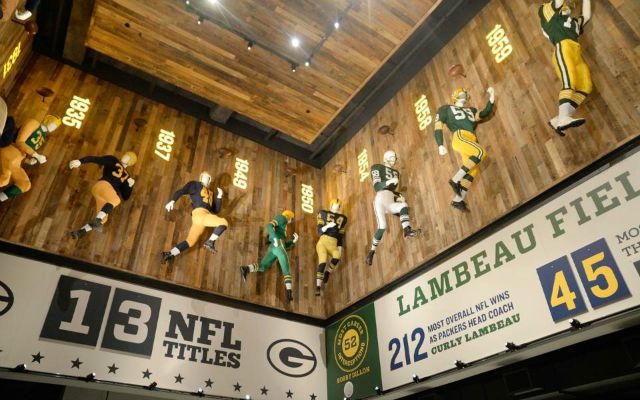 Much like the helmets exhibit, this one here shows the evolution of Green Bay's jerseys throughout the years. This is even cooler because it's got models wearing those jerseys up on the walls, with a label for the year the uniform was worn.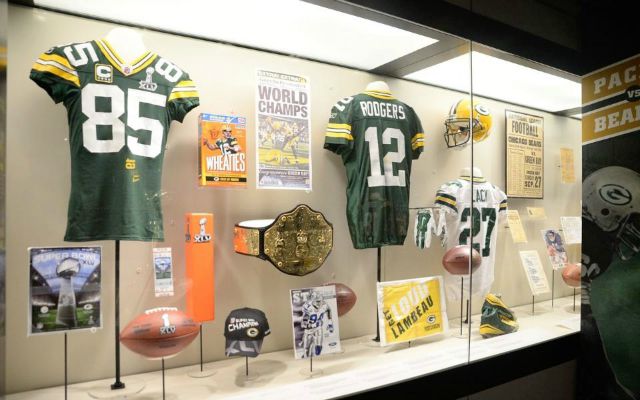 Here's another exhibit on the Pack's most recent Super Bowl run (and an Eddie Lacy jersey; not sure how that made it into the exhibit with the other stuff.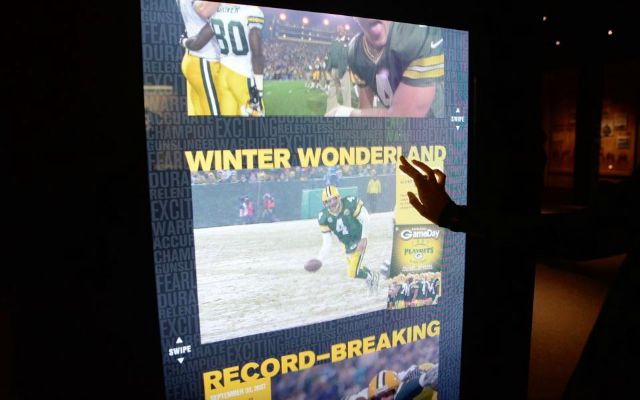 This looks like an interactive Brett Favre exhibit, where fans can scroll through and see different moments from the Green Bay legend's career. Green Bay has one of the most storied histories in the entire league, and it looks like they did a great job capturing it in the new Hall of Fame.