LeCharles Bentley is now a sought-after trainer for NFL offensive linemen at his his gym, LeCharles Bentley O-Line Performance, in Chandler, Arizona.
But had he not torn his patella tendon in July 2006 on his first day of training camp with his hometown Browns, Bentley quite possibly would be winding down a Hall of Fame career.
A two-time Pro Bowler in his first four NFL seasons, Bentley never played another meaningful snap after his injury. A MRSA infection attacked his left knee after having surgery to fix the torn tendon, which led to subsequent surgeries, a failed comeback attempt and Bentley nearly losing his left leg.
Here's what Bentley's left knee looks like today.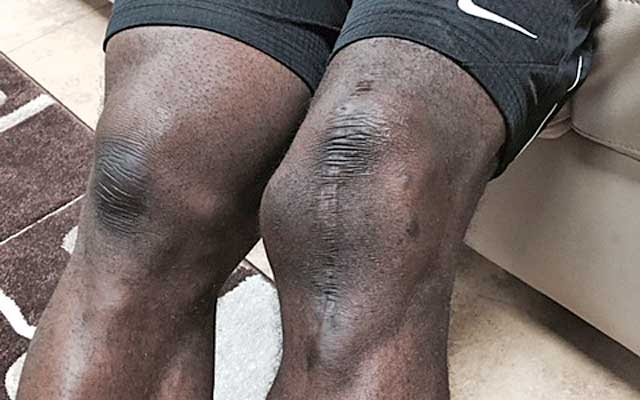 Our own Pete Prisco spent time with Bentley at his gym -- surrounded by current NFL players -- to tell Bentley's remarkable story about his path back to the game he once swore off.
Prisco even got to feel Bentley's knee, which he described "like knocking on a wooden table."
Oh, "it just tendonitis"... I'm out, about to go "tough out" this leg workout. Could be worse! #Blessed pic.twitter.com/RTad9wCIUl

— LeCharles Bentley (@LeCharlesBent65) June 5, 2015
To read Prisco's full story, click here.