LOOK: Young Jets fan, Bud Light hilariously collide in Play 60 spot
It looked like a young Jets fan was holding a Bud Light during a Play 60 ad on Monday night.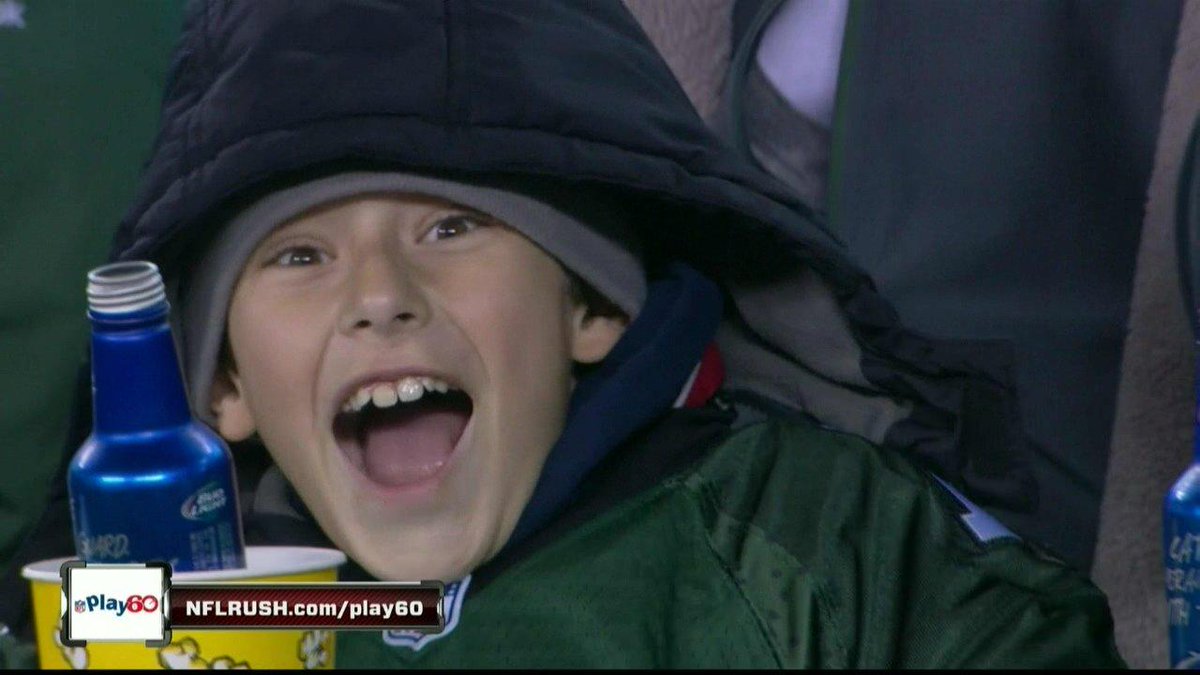 The Jets game on Monday was a typical Jets prime time game over the last few years, featuring sloppy mistakes and a lack of tangible modern-day offense. It's enough to drive a man to drink.
Or a minor. As ESPN rolled a Play 60 spot calling for young children to exercise 60 minutes a day, they managed to catch a young Jets fan who appeared to be holding a Bud Light.
Perfection.
Mike Tierney has owned NFL totals and has a strong play for Chargers-Chiefs on Saturday

The former No. 2 overall pick drew interest this offseason but did not play in 2017

This matchup isn't quite as glamorous as it looked when the schedule was released in the s...
Patriots-Steelers highlights a week filled with playoff-caliber games

Cleveland's quarterback has recently improved, but his turnovers have been a big part of the...

Warren Sapp was one of several players named in a lawsuit against NFL Network