Looking back at 2009, one of the NFL's most disastrous offseasons
It's hard to look back at the 2009 NFL season and find many positives. A lockout was on the horizon, numerous misses in the draft class and the majority of new coaching and general manager hires fizzled.
• 16 min read
Do you remember what you were doing in 2009?
  Chances are it's not all that entirely different than what you are up to today. Five years, in the grand scheme of things, isn't too much time, after all. Unless, of course, you were a part of the NFL's class of 2009. For most of them -- the free agents, draft picks, franchise players and incoming coaches and general managers -- 2009 will always loom large.
  You see, for a staggering majority of them, that year still always stands out as the pinnacle of their careers. Yes, they were by and large just beginning their NFL journeys, but it would go rapidly downhill from there. It seems, looking back on it now, like that was the offseason of doom, and it continues to claim victims. The first round included colossal busts like Jason Smith, Aaron Curry, Aaron Maybin and Josh Freeman. I could go on and on.
 The record free-agent signings went to Albert Haynesworth, whose $40-million guaranteed might be the worst contract in the history of the league, and to Jason Brown, who went from the highest-paid center ever to out of the league like Haynesworth a few years later.
 The list of men deemed "franchise players" by their teams that season included soon-to-be-jettisoned men like Antonio Bryant, Dunta Robinson, Bo Scaife, Leroy Hill (who later had his tag rescinded by Seattle), O.J.  Atogwe, and Matt Cassel. Two young current players died that year -- Chris Henry and Gaines Adams -- as well.
   As for coaching and management, do you even remember the brief general manager tenure of George Kokinis in Cleveland? That was also the year that Scott Pioli took over the Chiefs and Gene Smith took over the Jags -- destined to end abruptly. Of the 11 new coaches in the league that year, only Rex Ryan remains with his team -- the Jets -- while many of these regimes were notoriously short and or tumultuous (Jim Mora, Josh McDaniels, Tom Cable, Steve Spagnuolo, Mike Singletary, Raheem Morris, etc.).
 Even by traditional NFL standards, rife with turnover, the brevity of these coaching eras is noteworthy, and the team that won the Super Bowl that season, the Saints, would later be asked probing questions about bounties and intent to injure others, including Brett Favre in the NFC championship game, in the league's controversial "Bountygate" investigation. And who doesn't vividly remember Favre's on-again/off-again retirement that dominated so much of that 2009 offseason coverage to nauseating degrees at times.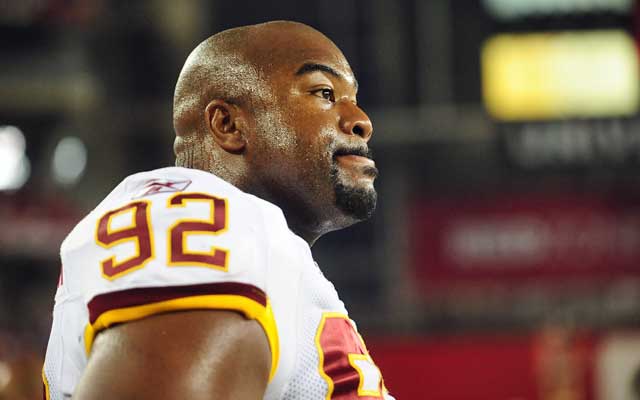 The league was a very different place then. Sure, the NFL still reigned as the dominant sports league in America, but the landscape was different. Recall this was the last normal year under the old collective bargaining agreement. Teams were bracing for the prospect of an uncapped 2010, operating under new rules (players would need more time to become free agents and the 30-percent rule prevented large increases in salaries). Some teams that didn't go along with the designs on spending (or who, in the parlance of the NFLPA, didn't go along with "collusion" ended up being penalized in the future, if you remember, with both the Redskins and Cowboys stripped of future cap space from their actions in these uncertain times).
   Labor strife was the buzzword, a lockout was clearly on the horizon with the league opting out of the CBA and the union preparing to decertify and take the case to court. Teams were preparing to cut coaching pensions and there was a sense of panic unlike anything we see now, with the cap finally back up and the league's television and labor contracts secure through the duration of this decade.
   Perhaps that backdrop explains why so many of the high-profile decisions made in 2009 ended up backfiring in such spectacular fashion. Maybe there is no rational explanation for it all; just a series of odd coincidences that resulted in so much failure in what appears to be an anomaly of an NFL league year. Regardless, after a series of casual conversations with scouts and execs about the 2009 draft class and transactions while preparing for this year's free agency period -- those 2009 first-round picks should have comprised the bulk of the top free agents this March with their rookie contracts expiring -- it began to dawn on me that this is an unfortunate five-year anniversary for major coaching and front-office signings gone awry as well.
   Here is a more detailed look at what went down in 2009, and how ill-fated so much of it ended up being:
Free agency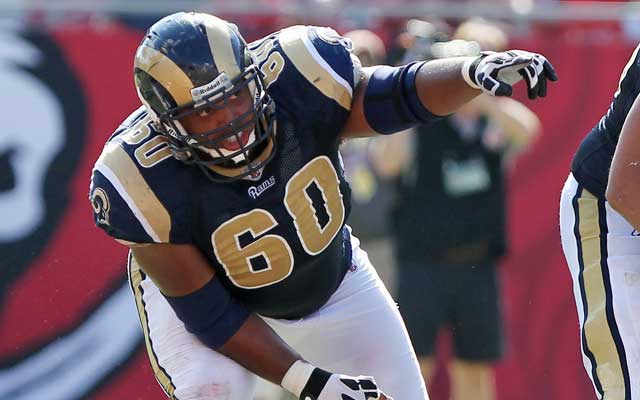 The Redskins were the "winners" of the first 24 hours of free agency, as they so often were back then. They made Haynesworth, who came with every possible red flag of buyer beware possible, the first $100-million man in league history, and he ended up starting 12 games for the team and appearing in 20. It was never going to work, he didn't fit the culture of the system and I wrote that at the time, when I covered the team for the Washington Post, the team would be lucky to get 32 games out of him. I hated the signing but actually underestimated the degree of a sideshow it would be with the condition test follies and clashes with Mike Shanahan. Oh, and the Skins also gave DeAngelo Hall a massive $54M deal, and aging guard Derrick Dockery got $27M.
   Of course, the Redskins ended up getting penalized for the way they structured these deals, and the Rams made waves as well, signing Ravens center Jason Brown to a record five-year, $38M deal. Brown lasted three years before being out of the NFL, for good, as part of one of the worst offensive lines in the NFL and on a St. Louis team that set records for futility. What were some of the other "big" signings? Well, the Seahawks got almost nothing out of T.J. Houshmandzadeh and he was gone soon enough, and Brian Dawkins' stint in Denver was short as well.
   Few players changed teams that made any real impact -- Matt Birk and Jonathan Vilma the rare exceptions -- as the biggest deals were doomed.
The 2009 NFL Draft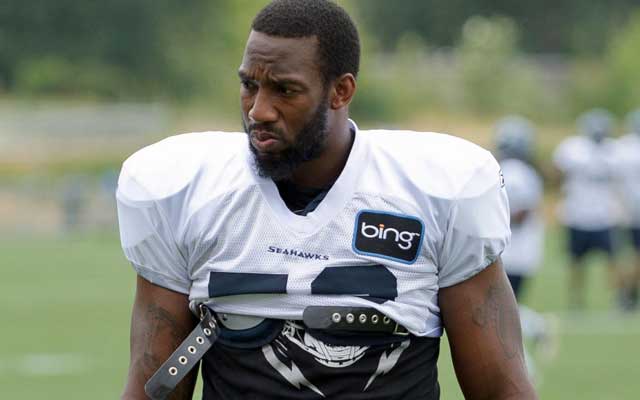 2009 NFL Draft first-round picks: Where are they now?
Team
Player
Pos.
Current status
Detroit Lions
Matt Stafford
QB
Made over $50M guaranteed. Wildly talented but still inconsistent
St. Louis Rams
Jason Smith
OT
Out of football. Was gone from St. Louis after just three seasons. Colossal bust.
Kansas City Chiefs
Tyson Jackson
DE
Still looking to make a major impact. Signed with Atlanta this year.
Seattle Seahawks
Aaron Curry
LB
Gone from Seattle by 2011. Out of football.
New York Jets
Mark Sanchez
QB
Contract extension contributed to front-office overhaul. Now an Eagles back-up.
Cincinnati Bengals
Andre Smith
OT
After big weight and injury struggles, now a strong contributor, but awful high for a solid RT.
Oakland Raiders
Darrius Heyward-Bey
WR
Plenty of speed, almost no production. Looking for work after a weak season with the Colts.
Jacksonville Jaguars
Eugene Monroe
OT
Very solid LT has a home with the Ravens.
Green Bay Packers
B. J. Raji
DT
Took a one-year, budget contract to stay with the Packers.
San Francisco 49ers
Michael Crabtree
WR
Off-field worries never materialized at this level. A key player for the 49ers.
Buffalo Bills
Aaron Maybin
DE
Lasted just two seasons with the Bills. Out of football.
Denver Broncos
Knowshon Moreno
RB
Broncos didn't want him back even on a cheap deal after finally breaking through in 2013. Signed a budget one-year deal with Miami.
Washington Redskins
Brian Orakpo
DE
Oft-injured and inconsistent production, but he got franchise tag; capable of big sack games.
New Orleans Saints
Malcolm Jenkins
CB
Switched to safety. Has yet to be a game-changer. Now with the Eagles.
Houston Texans
Brian Cushing
LB
Coming off yet another knee injury and also had a PED suspension, but a very strong performer in between.
San Diego Chargers
Larry English
DE
Never established himself in San Diego, with just 12 career sacks. Currently a free agent.
Tampa Bay Buccaneers
Josh Freeman
QB
Battled issues of weight, performance, and dedication. Barely played after a trade to Minnesota in 2013. Still a free agent.
Denver Broncos
Robert Ayers
DE
Battled through injuries.
Philadelphia Eagles
Jeremy Maclin
WR
Very strong slot presence but signed a value deal with the Eagles after missing 2013 with an ACL tear.
Detroit Lions
Brandon Pettigrew
TE
Became a budget blocking TE who had little real action on the free agent market.
Cleveland Browns
Alex Mack
C
Dominant center. One of best picks in this draft. Would like out of Cleveland but got hit with a transition tag.
Minnesota Vikings
Percy Harvin
WR
Game-changer who plays multiple positions, and helped Seattle win a SB, but injuries (hip, migraines) have been a major concern.
Baltimore Ravens
Michael Oher
OT
Could not play LT. Ended up being a serviceable RT who the Ravens did not attempt to retain.
Atlanta Falcons
Peria Jerry
DT
Yet to really distinguish himself.
Miami Dolphins
Vontae Davis
CB
Battled off-field issues to become a very highly paid big, tall cover corner after a trade to the Colts.
Green Bay Packers
Clay Matthews
LB
One of the premier pass rushers in the NFL. Total stud.
Indianapolis Colts
Donald Brown
RB
Fought to make himself a solid RB. Left the Colts to sign with the Chargers after losing his starting job at times.
Buffalo Bills
Eric Wood
C
One of the lynchpins of the Buffalo organization.
New York Giants
Hakeem Nicks
WR
Once looked like a game-breaker, but almost no production in the last few years. Lots of injuries. Signed a prove-it deal with Colts.
Tennessee Titans
Kenny Britt
WR
Major, major off-field issues. Suspensions, rapidly declining production. Still looking for a free-agent deal.
Arizona Cardinals
Chris "Beanie" Wells
RB
Suffered through injuries and played behind an awful offensive line and never got going. Been out of football since 2012.
Pittsburgh Steelers
Evander "Ziggy" Hood
DT
Never became a player the Steelers really counted on. Role player/reserve who signed a value deal with the Jags this year.
Franchise players
In 2009, this title was by and large a misnomer. First of all, here is the list of players tagged. See for yourself: 
Arizona Cardinals -- Karlos Dansby OLB (Non-exclusive) 
Atlanta Falcons -- Michael Koenen P (Non-exclusive) 
Baltimore Ravens -- Terrell Suggs OLB (Exclusive) 
Carolina Panthers -- Julius Peppers DE (Non-exclusive) 
Cincinnati Bengals -- Shayne Graham K (Non-exclusive) 
Houston Texans -- Dunta Robinson CB (Non-exclusive) 
Green Bay Packers -- Ryan Pickett NT (Non-exclusive) 
New England Patriots -- Matt Cassel QB (Non-exclusive)
New York Giants -- Brandon Jacobs RB (Non-exclusive) 
Pittsburgh Steelers -- Jeff Reed K (Non-Exclusive) 
San Diego Chargers -- Darren Sproles RB (Non exclusive)
Seattle Seahawks -- Leroy Hill LB (Non-exclusive) (rescinded 4/27/09) 
St. Louis Rams -- Oshiomogho Atogwe FS (Non-exclusive) 
Tampa Bay Buccaneers -- Antonio Bryant WR (Non-exclusive) 
Tennessee Titans -- Bo Scaife TE (Non-exclusive) 
Of that group, Suggs and Pickett are the only ones still with the same team, and most of these deals ended up being regrettable. Bryant, in particular, is striking. The oft-injured and wildly-inconsistent player was released at the end of the 2009 season (producing just 660 yards), and he never played another game.  The Bengals signed him to a hefty deal in 2010, but injuries ended his career despite pocketing another nice payday. Robinson went on to sign a huge deal with the Falcons in 2010 that was a bust, Cassel was eventually dealt to the Chiefs, where unfortunately his tenure ended with fans cheering him getting a concussion. Hill's tag was yanked. Scaife was out of the NFL after the 2010 season and never reached even 500 yards in either of his final two years with the Titans.
Coaching hires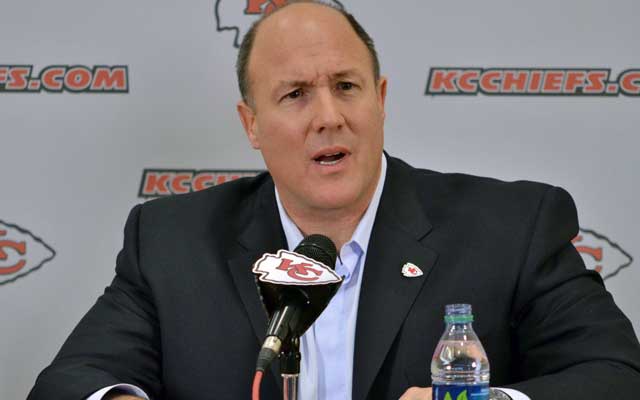 2009 NFL coaching changes: How they worked out
Team
New Coach
Who he replaced
Outcome
What happened?
Cleveland Browns
Eric Mangini
Romeo Crennel
Fired
Mangini ended up coaching two years for the Browns, with incoming team president Mike Holmgren later regretting not making the move after the 2009 season. Mangini went 10-22, made some major missteps and failed to connect with players.
Denver Broncos
Josh McDaniels
Mike Shanahan
Fired
McDaniels promptly traded QB Jay Cutler, had massive shoes to fill, there, and after a 6-0 start everything fell apart. He ended up with an 11-17 mark in Denver, fired during the 2010 season with a 3-9 record at the time. Of this group, however, many believe he still has the chops to be a top NFL head coach.
Detroit Lions
Jim Schwartz
Rod Marinelli
Fired
Schwartz turned heads by getting the moribund Lions to the playoffs in 2011, and that earned him a contract extension -- he and Ryan were the only ones of this class to earn them -- but the past few years have been futile. Issues with off-field player actions and character were acute and Schwartz went just 29-51 in Detroit.
Kansas City Chiefs
Todd Haley
Herman Edwards
Fired
Haley had some major sideline blowups and his relationship with GM Scott Pioli -- a major control-freak at the time -- rapidly deteriorated. They made one playoff appearance but Haley was fired during the 2011 season after clashing with Pioli and finished with a 19-26 mark.
Indianapolis Colts
Jim Caldwell
Tony Dungy
Fired
Caldwell ended up getting the Colts to the Super Bowl in his first season there, losing to the Saints, but by 2011 everything fell apart with Indy going just 2-14 without Peyton Manning and Caldwell fired. Of this group, he is the only one fired to end up a head coach again, now in Detroit, and he also went above .500 with the Colts (26-22).
New York Jets
Rex Ryan
Eric Mangini
Active
Ryan is the outlier here, still with his club. He and his players celebrated when he wasn't fired following an 8-8 season in 2013, and though his contract extension is nominal, given his company in the class of 2009, it's a cause for celebration. Ryan reached consecutive AFC championship games early on and is 42-38 in all, doing some of his best work last season.
Oakland Raiders
Tom Cable
Lane Kiffin
Fired
Cable had what became a very public confrontation with an assistant coach that later led to allegations of previous spousal abuse. He ended up having an 8-8 season with the Raiders -- no small accomplishment with that outfit -- in 2010, but was strung along by ownership at times and ended up in third place all three years in Oakland, going 17-27. His exceptional work in Seattle could land him future head coaching consideration.
St. Louis Rams
Steve Spagnuolo
Scott Linehan
Fired
Spagnuolo remains a top defensive coordinator name but he struggled as head coach. He was over the top at times in terms of how closely he watched everything and ended up with a 1-15 and a 2-14 season, respectively, with a 7-9 finish tucked in between. QB Sam Bradford was oft injured, complicating things.
San Francisco 49ers
Mike Singletary
Mike Nolan
Fired
Singletary took over as an interim coach, immediately had a major sideline clash with star TE Vernon Davis, had some awkward remarks and actions throughout his brief tenure and ended up fired during the 2010 season, with the franchise taking major leaps starting in 2011 when Jim Harbaugh took over.
Seattle Seahawks
Jim Mora
Mike Holmgren
Retired
Few expected that Mora would get just one season at the helm, but that's what happened with Seattle shaking up the coaching and front office ranks following a 5-11 campaign that resulted in Pete Carroll leaving his USC dynasty to eventually win a Super Bowl. Mora has since thrived, rebuilding UCLA's program.
Tampa Bay Buccaneers
Raheem Morris
Jon Gruden
Fired
Morris became increasingly close with players -- far too close in the estimation of many, and after a strong start, he quickly fizzled. He, like McDaniels and others on this list, was in his early 30s when first hired -- perhaps too young -- and after rebounding to go 10-6 in 2010 he was fired in 2011 with a 17-31 overall record in Tampa Bay.
Pioli's draconian tactics became legendary in Kansas City, bugging rooms and alienating people throughout the organization. It was a learning experience, for sure, and he has evolved significantly in terms of his comfort level with the media and in terms of inter-personal dynamics and will be a valued assistant to old pal Thomas Dimitroff in Atlanta. But his time in KC will be remembered in harsh terms and the pain and anguish he had to deal with at the end, with linebacker Jovan Belcher murdering his girlfriend and later taking his own life at the team facility, is something no one should ever have to absorb.
  Kokinis did not make it through a single season with the Browns, acting in the kind of bizarre fashion that has defined their return to the NFL, had him escorted from the building that November, midway through his first season. Kokinis, long a valued member of the Ravens' staff, went on to assist that franchise to another Super Bowl following his return there.
  The Colts promoted Chris Polian, son of franchise architect Bill Polian, to the GM title in 2009, and the fate of that franchise would soon begin to slip. The drafting record of the team dropped off, they failed to build through the draft and while Bill Polian still had final say over pretty much everything in that organization and ruled with an iron fist, many will trace the deterioration of that franchise to the decision to promote his son (the reality is a healthy Manning would have continued to cover up any deficiencies to this roster -– and there were plenty).
   Washington hired Bruce Allen during the 2009 season, and this has been anything but fruitful to this point, with the team still having a depleted roster and languishing at the bottom of the NFC East most years. With Mike Shanahan's ugly departure after the 2013 season, Allen finally has actual control of the roster there, and we'll see how quickly the Redskins can get things turned around. The Broncos promoted Brian Xanders to GM in 2009, but, similarly, McDaniels had final say over everything, and it's difficult to assign too much blame to him and very much worth noting that Xanders, now in the Lions' front office, had some exceptional drafts with the Broncos.
  Jacksonville made Gene Smith its GM, and he continued to champion small-school players with very mixed results and the over-drafting of QB Blaine Gabbert ultimately led to his departure. Tampa let go of Mark Dominik, promoted to GM in 2009, following the 2013 season, after two decades with the organization, after some big moves, like drafting Josh Freeman, failed to work out, and with coach Greg Schiano unable to connect and win over his locker room. It's worth noting that Dominik's top pick to replace Morris as head coach in 2012 -– Chip Kelly –- likely would have been a huge success, but Kelly reneged on the deal at the last minute.
The Lions look to maintain playoff positioning while the Bears attempt to play spoiler

The Panthers have hired an outside law firm to conduct the investigation

Here's every official injury designation for each NFL team for Week 15
Bennett was one of the few players who escaped punishment after Sunday's melee in Jacksonv...

Jeremy Kerley wins the award for most creative excuse for failing a PED test

Chicago's young QB has steadily improved his game and was superb against the Bengals a week...