Man posts Facebook picture, costs himself Super Bowl credential
Somebody didn't read the fine print.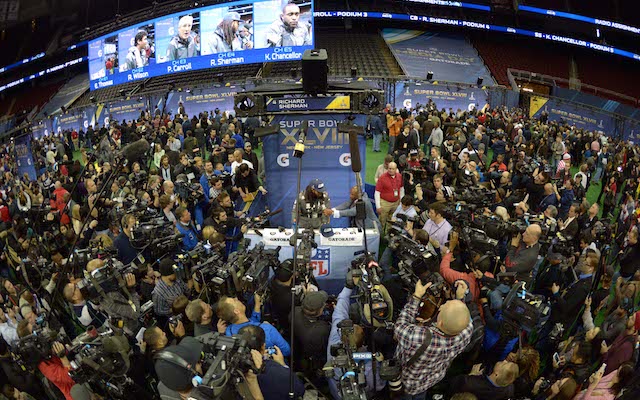 Most everyone has made Facebook posts that they later regret. Add Arizona man Russ Knight to that list. Knight, a former DJ, was hired by the NFL as an assistant frequency coordinator for Super Bowl week, which meant he got himself an official NFL credential for the week's events.
Excited, Knight decided to take a picture of himself wearing the credential and post it to Facebook, which was apparently a big mistake. Not long after posting the picture, Knight received a call from NFL security. "He said Russ, we've got a problem," Knight said. "Apparently, on my picture, even though it's far away, they could zoom in and they could read my credential on the bottom."
As a security precaution and to prevent duplication, the NFL disallows credentialed media from posting pictures of any passes on the Internet. Knight was stripped of his credential for the violation. "I can't blame anybody else," Knight said. "I was the guy. I was the fool who didn't read the fine print. I was that guy."
Note: Knight is an employee of KPHO, a CBS affiliate in Arizona
The 49ers cornerback thinks his new team's former safety deserves 'top-five' money in free...

Keep up with the latest moves in free agency as teams try to build a Super Bowl contender

The phrases 'going to the ground' and 'slight movement of the ball' will be eliminated
The proposal would permit ejections after instant replay reviews

The league is the brainchild of the man who directed the '30 for 30' documentary about the...

The Jaguars also let star receiver Allen Robinson walk in free agency this offseason