Mark Sanchez (and his headband) talks Geno Smith, QB battle
Before Mark Sanchez could talk about Geno Smith, the Twitter world had to discuss the headband he was wearing.
• 1 min read
When Mark Sanchez met the media Thursday morning, he invariably was going to be discussing the Jets' recent drafting of quarterback Geno Smith and what that might mean for Sanchez's starting job -- and subsequently, his future with the organization.
But first, Twitter had to get used to seeing this on Sanchez's dome:
In a word, HEADBAND!!!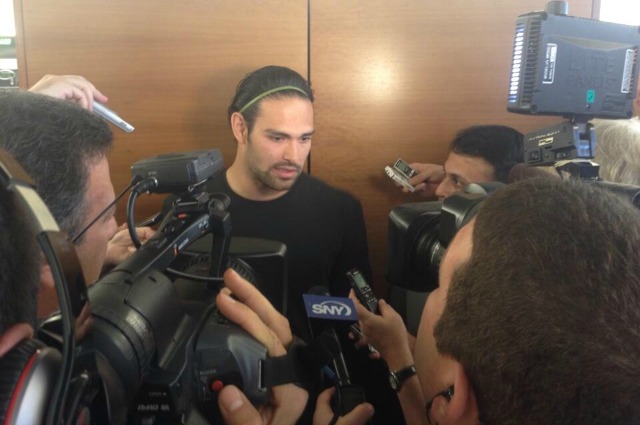 The above photo came from the Twitter feed of NFL.com's Kim Jones, and I think it really says something about … but wait, here's another angle (via Newsday's Kimberley Martin) and a closeup to boot!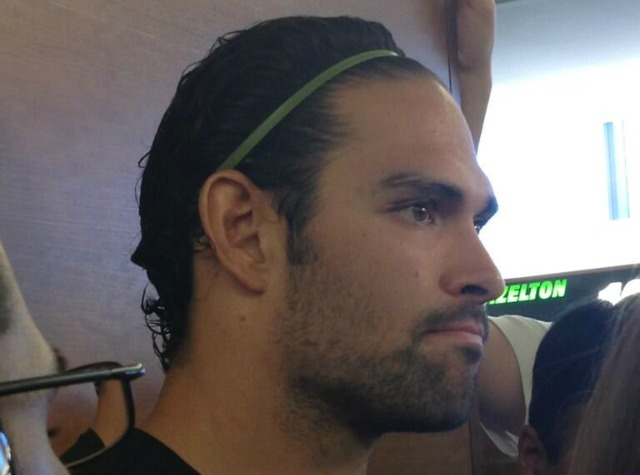 OK, we cool? Now, let's see what Sanchez had to say about Geno … oh, you want to know more about the headband? Fine.
According to Sanchez, he was channeling his "inner soccer player."
OK, but can we talk about Geno yet? We can? Excellent.
Sanchez said he expects to be the starter for Week 1 and expects to remain with the team all year (I'll assume he expects to remain the starter for the rest of the season, as well). The Jets' second-round selection last week, though, did stoke some kind of fire in Sanchez's being (his words, not mine) and that he looked forward to the competition. But he also said he's going to help Smith assimilate.
"I'm not going to be a jerk ," Sanchez told reporters.
So, that's that. And now we can go on with the rest of our day and ...
Oh hell, we might as well end this post with one last thought on Sanchez's fashion sense (personally, I kind of liked the look).


By way of defending Mark Sanchez's hairdo, I point out that David Beckham has worn a headband and he is uncriticizable fashion-wise.

— Judy Battista (@judybattista) May 2, 2013
There is suddenly a wide open NFC playoff race and the MVP battle could get interesting to...

Pittsburgh is headed to its fourth consecutive postseason appearance

The NFC is going to be a blast to watch down the stretch
Here are the Week 14 grades for every team that played Sunday

Someone apparently threw a drink at Jefferson as he left the field and he was not happy about...

All of the best highlights from Week 14 are right here