Marshawn Lynch returns to Seattle ahead of Seahawks' playoff game
With the Vikings looming, Marshawn Lynch returned to the Seahawks' practice facility. Beast Mode hasn't played since Nov. 15.
• 2 min read
By dismantling the Cardinals on Sunday, the Seahawks sent a final reminder to the rest of the league that they're not to be taken lightly come playoff time. The Seahawks finished their season with six wins in their final seven games and they did so without arguably their best skill position player, running back Marshawn Lynch.
Lynch hasn't played since Nov. 15 and underwent surgery for a sports hernia on Nov. 25. For the first time since that surgery, Lynch, who rehabbed in the Bay Area, returned to the Seahawks facility to workout with the team.
Head coach Pete Carroll announced Lynch's return while appearing on 710 ESPN Seattle. To be clear, Lynch didn't return to practice, but he did work out.
"We're not practicing today, but the guys are getting their workouts in," Carroll said, according to ESPN.
And what about Lynch's chances to suit up for the Seahawks when they travel to Minnesota to play the Vikings on Sunday? The Vikings already had a tough enough time stopping the Lynch-less Seahawks back on Dec. 6, surrendering 38 points.
"The week, we'll go through it and see how he does and see if he's holding up and all that. We'll just assess it," Carroll said. "This is not rocket science. We're just going to go out there and play some football and see how he's doing. I know he's going to be in great shape and all that. He's worked his butt off to get that done and we couldn't ask for more in that regard."
The Seahawks initially overcame Lynch's absence thanks to Thomas Rawls' sudden emergence. But the rookie's season ended in mid-December when he broke his ankle. Since then, the Seahawks have turned to Christine Michael and Bryce Brown while relying on Russell Wilson and the passing game to carry the offense. It's worked, as the Seahawks have scored an average of 27.7 points in their past three games without Rawls. In the Seahawks' past seven games -- all without Lynch -- they've scored 32 points per contest.
But Carroll isn't worried about how Lynch fits in with the new-look offense.
"No, not at all," Carroll said. "We called 37 runs yesterday. He can carry a bunch of those. He'd like to get 25 or 30 or something like that. We'll see how it goes. We don't plan on changing anything."
In a shortened season, Lynch carried the ball 111 times, averaged 3.8 yards per carry, and scored three touchdowns.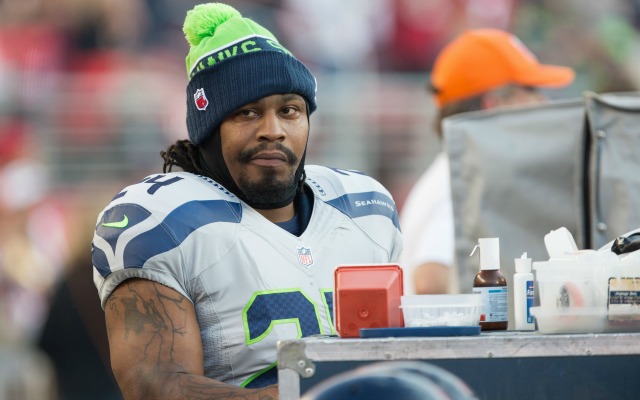 Gordon's various suspensions will once again prevent him from truly reaching free agency

The Colts traded for Brissett prior to the start of last season due to health concerns for...

Colvin was a big part of Jacksonville's defensive improvement but is likely moving on
Vinatieri is about to finalize a deal to return for his age-46 season

Freddie Roach is one of the most decorated boxing trainers there is

Gruden knows about the pressure of his new gig, and he isn't shying away from it