McCarthy: Shutting down Rodgers not discussed; not ruled out Sunday
Aaron Rodgers hasn't been cleared to play for Week 14 yet. But he still could be at some point.
• 1 min read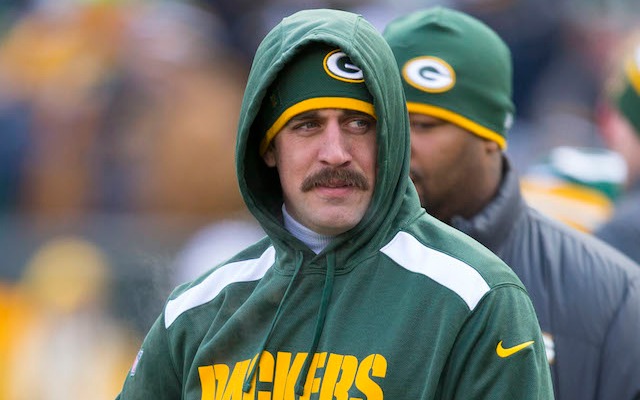 After undergoing more tests on his collarbone Tuesday to see how its healing -- and whether it will allow him to play anytime soon --the status of Packers quarterback Aaron Rodgers is still unknown.
Green Bay coach Mike McCarthy said Tuesday that Rodgers still hasn't been cleared to play, but he also wouldn't rule out Rodgers for Sunday. McCarthy said Rodgers will practice in a limited fashion Wednesday.
As far as the possibility of shutting down Rodgers at some point if Green Bay's playoff chances get too remote, McCarthy said that's not the team's mindset.
"There have been no internal conversations about shutting Aaron Rodgers down," McCarthy told reporters. "When he is ready to play, he will be given the opportunity to play."
For now, Matt Flynn, who struggled badly against the Lions in Week 13, will take the starter's reps Wednesday  instead of Scott Tolzien.
"We just think Matt's a little further along," McCarthy said. "He has a little more game experience."
As for Rodgers, McCarthy says his quarterback understands the precaution.
"Aaron wants to play; it's a medical situation," he said. "He has a clear understanding of where he is, as far as getting back on the field."
Follow Josh Katzowitz on Google+
Lawrence says the NFL should protect pass-rushers like it protects quarterbacks

With their 2017 season basically over, it's time for Redskins fans to turn their attention...

The Eagles quarterback reaffirmed his faith and said he plans on coming back stronger than...
The Buccaneers are 4-9 and firmly out of the playoff mix, and now their best player is hur...

It might be time for Johnny Football to head to the Great White North

Rodgers has been out with a broken collarbone since Week 6