Michael Vick: I can help the Jets get to a Super Bowl
Michael Vick thinks he can help the Jets make their first Super Bowl appearance in over 45 years.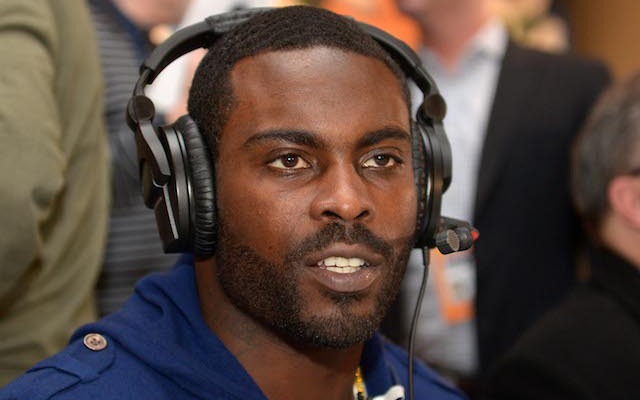 Michael Vick has already conceded that he's not the starting quarterback for the Jets -- at least not right now. Since signing with New York on March 21, Vick has said that Geno Smith is the starting quarterback and that the job isn't an open competition. 
Despite the fact that he doesn't plan on being the starting quarterback, Vick still has high aspirations. The 33-year-old said he can help the Jets get to the Super Bowl. 
"I just feel like I can help any football team, any organization, particularly this football team, get to a Super Bowl," Vick told the New York Daily News. "It's tough at this stage of my career because I still feel like I'm a fairly young player and I can still keep up. People make it seem like I'm getting older and things are not the same. I beg to differ."
So will Vick lead the Jets to the Super Bowl as the team's starting quarterback? That's up in the air. Vick continued to insist that Smith will start the 2014 season as the Jets quarterback. 
"I think Geno is going to be the starter. I think he is going to start this season off," Vick said. "I think Geno has every opportunity to go out and have success. He is going to get that opportunity."
Notice that Vick said Smith will "start this season off" as quarterback, which doesn't exactly mean he'll also finish it. If Vick does end up as the team's starter, he seems to feel that the Jets have made the necessary additions to make a Super Bowl run.
"Sometimes, I feel like I've been dealt the short end of the stick because I haven't had all those components over the years," Vick said. He'll have a few components in New York with the offseason additions of players like Chris Johnson and Eric Decker. 
Speaking of the Jets and the Super Bowl, the man who quarterbacked the team's only appearance -- Joe Namath -- said he believes that Vick is the best quarterback on the Jets roster.
"If Mike's healthy, I think he's the better player at this point," Namath said last week. He didn't guarantee it though. 
Kaepernick made the pledge in October 2016 in the middle of his campaign for social equali...

These prospects aren't first-round locks now but could be in for a rise after the Senior B...

Newman was the oldest defensive player in the league to get regular snaps this season
Some Midwest companies seem to think that no Vikings fans will make it out of Philadelphia...

Mike Tierney has owned NFL totals and has a strong pick for the NFC Championship Game

Jackson was upset Pittsburgh players were looking ahead to a Patriots rematch