Michael Vick practices fully Friday, listed as questionable for Week 6
While trying to recover from his hamstring injury, Eagles quarterback Michael Vick is questionable to play this weekend.
• 1 min read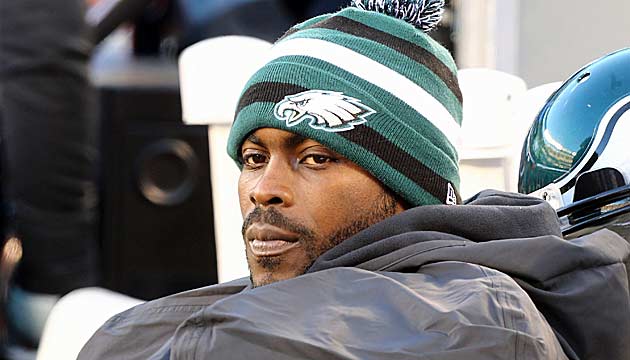 Though a report earlier this week stated that Eagles quarterback Michael Vick likely wouldn't play this weekend because of the hamstring injury he suffered in Week 5, Vick practiced fully on Friday and is listed as questionable.
Backup Nick Foles, who is listed as probable on the injury report, entered the game last week with his team beating the Giants, 16-7, and in a little more than two quarters of play, he led four scoring drives and Philadelphia survived a New York comeback attempt. On the day, Foles went 16 for 25 for 197 yards and two touchdowns.
Vick had been limited in practice Wednesday and Thursday, so Friday was an improvement (though, typically in the NFL, the two toughest days of practice occur Wednesday and Thursday).
Neither Vick nor coach Chip Kelly would say what the team's plans for its starting quarterback would be for Sunday. Actually, it sounds like it'll be a gametime decision to see if Vick can play.
That's the public appraisal, at least. According to the Philadelphia Inquirer, it's "doubtful" Vick will play.
Cardinals' running back says he's feeling more energized

The Vikings' receiver is wearing his heart on his foot

The Ravens need help on the offensive line after dealing with injuries and a surprise reti...
The new Dolphins quarterback offered high praise for his receiver after his first preseason...

LeSean McCoy was probably a pretty popular person in the Bills locker room on Thursday

Kaepernick is unsigned, but he is continuing to make waves off the field