Michael Vick starting hair product business with Bow Wow
Michael Vick is going into business with Bow Wow.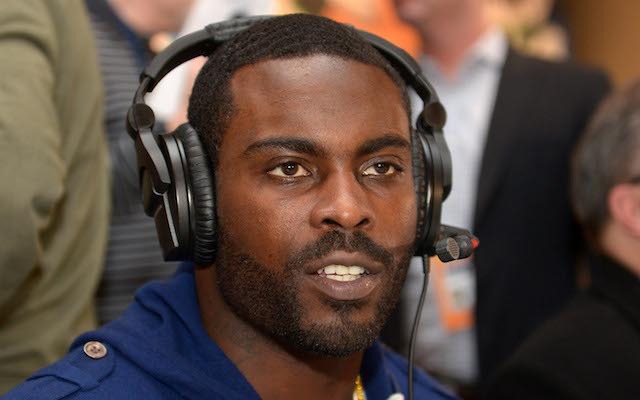 Michael Vick is 33-years-old and his NFL career will probably be coming to an end soon, which means it's time to start thinking about another career. And it appears that next career involves starting a hair product business with rapper Bow Wow. 
Vick took to Twitter on Monday to introduce his new company: Wave Masterz. 
Follow the next BIG thing, my business venture: @WaveMasterz #TeamVick

— Mike Vick (@MikeVick) February 17, 2014
Not much is known about Wave Masterz yet, other than the fact that Vick is partnering with Bow Wow and the company will sell hair products like do-rags, brushes, skull caps and pomade. 
Based on Wave Masterz Facebook page, we also know that it's based in Atlanta and is the best thing since Air Jordan's. The company has a logo, which you can see here. However, it's not clear when they're going to start selling products.
When they do start selling products though, you'll know what the brushes look like because Vick tweeted out a picture of them. The brushes may or may not come in alternate colors.
The new #WaveMasterz product. #MasterzoftheGame @WaveMasterz pic.twitter.com/NaXNRV3n58

— Mike Vick (@MikeVick) August 13, 2013
Vick is going to have a busy offseason, besides running Wave Masterz, he also has to find a team to play for. 
This matchup isn't quite as glamorous as it looked when the schedule was released in the s...

Patriots-Steelers highlights a week filled with playoff-caliber games

Cleveland's quarterback has recently improved, but his turnovers have been a big part of the...
Warren Sapp was one of several players named in a lawsuit against NFL Network

Check out the uniforms that Denver and Indianapolis will be wearing on Thursday

The Cowboys are going to need a few things to go their way to get into the postseason