Mike Ditka doesn't back former Bears players in lawsuit vs. NFL
Mike Ditka isn't quite sure what several of his former players are trying to accomplish by suing the NFL over the use of painkillers.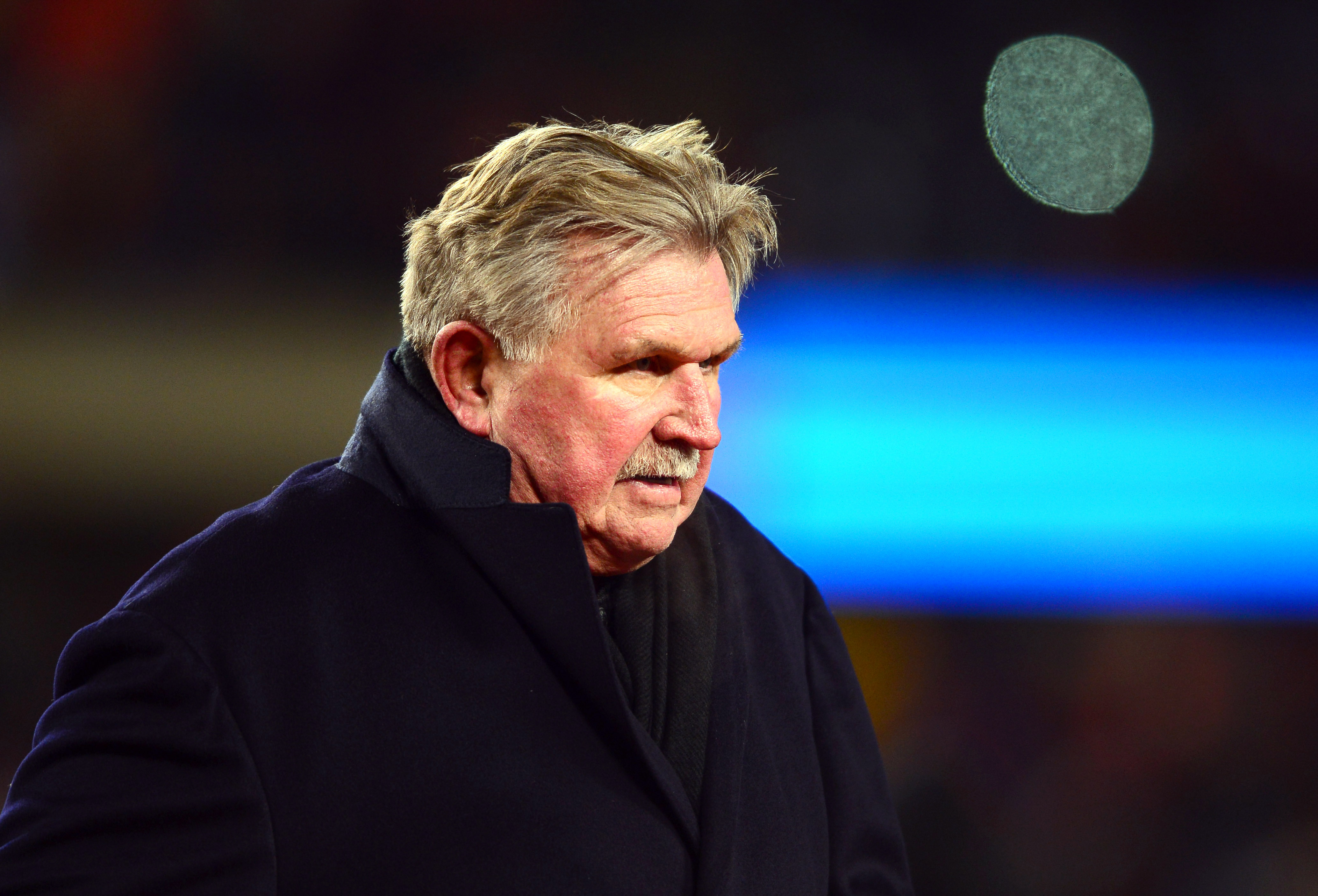 More NFL offseason: League minicamp dates | Latest news, notes
Last week in a San Francisco federal court, a group of retired players filed a lawsuit against the NFL claiming the league illegally supplied them with painkillers and narcotics without getting prescriptions for the players or warning them of possible side effects. 
Among the eight players named as plaintiffs in the lawsuit were three members of the 1985 winning Chicago Bears: Hall of Fame defensive end Richard Dent, quarterback Jim McMahon and offensive lineman Keith Van Horne. 
Former Bears coach Mike Ditka might've led that 1985 to a Super Bowl win, but he doesn't agree with the lawsuit filed by his former players. Ditka was asked by the Chicago Sun-Times what he thought the players were trying to accomplish. 
"I don't know. I have no idea," Ditka said. "Did they know what they were doing when they did it? I don't know. The game of football has been too good to me. I have injuries. I've had things that have happened to me. But I'm not going to sit back and complain what's happened to me."
Ditka's main issue with the laswuit seems to be: No one forced any of the players to do anything they didn't want to do.
"If you don't want to take them, don't take them," Ditka said of painkillers. "I don't think anybody ever forces anyone to do anything. If you don't want to take it, don't take it. If you wanted it, they were available. There's no question about that. Is that right? I don't know."
The man who not only coached the Bears, but played for them from 1961-66, freely admitted that he took painkillers when he played. 
"Have I ever taken a pain pill? Of course, I took pain pills," Ditka said. "Did I ever take injections? I took injections all the time to kill the pain -- novocaine, cortisone. Did it affect me? Yeah. It shortened my career, but so what? I had a great career. I'm still living off football."
In an interview last week, Dent said that NFL players are sometimes treated like livestock. Ditka's counterargument to that seems to be: Livestock don't have choices, players do. 
A lot of retired players agree with Dent though. Over 500 former players have signed on to the lawsuit and the lawyers for the retired players are now seeking class-action status.  
Here's an early look at the lines for all NFL games being played in Week 16

Plus the catch rule is still terrible, the Panthers quash the Packers' playoff hopes and much...

Week 15 provided a lot of clarity to the NFL postseason
The Cowboys move to 8-6 and are still in the playoff race with two regular-season games to...

The Steelers lost to the Patriots in controversial fashion after the 'Calvin Johnson Rule'...

The Raiders lost on a bizarre final offensive play