Mike Holmgren on trading up for Trent Richardson: 'We had to compete'
Although some, including CBSSports.com's Mike Freeman, believe the Browns got snookered into trading up for the No. 3 pick, Browns president Mike Holmgren seems content with the move.
• 2 min read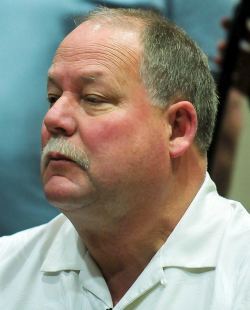 Mike Holmgren said Cleveland wasn't duped in its first-round trade with Minnesota. (US Presswire)
A few days ago,
CBSSports.com's
Mike Freeman, writing on the draft trade that allowed the
Browns
to switch first-round spots with
Vikings
by giving up three later draft picks, said that Cleveland "bought what the Vikings were cooking and suckers were born."
The reason for the trade in the first place was so that the Browns could be assured that Alabama running back Trent Richardson would be available for them to take, and Freeman hears that that the Vikings were bluffing about other teams' interest in moving into their No. 3 spot.
Wrote Freeman: "Cleveland was convinced at least several teams were prepared to leap them when by all accounts that wasn't going to happen. Even one day later, some teams around the league remain totally perplexed at the Browns giving up three picks to move one spot when they didn't have to."
The Browns reaction to that they had been duped? Not true, said team president Mike Holmgren.
"Contrary to what was written and said yesterday, we had to compete," said Holmgren, via the
Cleveland Plain Dealer
.  "We weren't the Lone Ranger in that deal."
The Vikings had been intimating in the days leading up to the draft that they might not be interested in drafting Matt Kalil and could, instead, trade down in order to amass a larger number of draft picks. Which they ultimately did. But the Browns didn't want to take a risk in case the Vikings were
not
bluffing about other teams showing interest (for the record,
Sports Illustrated's
Peter King writes that the Buccaneers didn't seriously consider trading up for Richardson, even though, obviously, Browns GM Tom Heckert couldn't have known that).
They wanted Richardson bad -- bad enough to make sure nobody else could grab him.
After all, they went after the
Rams
' No. 2 pick in an attempt to land Robert Griffin III, but the
Redskins
ultimately beat out the Browns. Holmgren didn't want that to happen again. Even if he was snookered -- and he says he wasn't -- it's probably a move he needed to make regardless. Just to be safe.
"You don't want to be up there, really," Holmgren said.  "But we were up there so it was very, very important who we chose there. That's why we targeted Trent. We didn't want to lose him.
"My conversations with Pat (Shurmur) and Tom were 'if you even think somebody is going to is jump us, then what are we going to do to prevent that from happening?' We had that conversation many, many times -- how far were we willing to go to do this? Tom did a masterful job of setting that thing up. I thought it was an excellent trade because we got the player who, Lord willing, stay healthy and all those things, is going to be a really fine player for us for a long time."
For more NFL news, rumors and analysis, follow @EyeOnNFL on Twitter, and subscribe to our Pick-6 Podcast and NFL newsletter. You can follow Josh Katzowitz on Twitter here: @joshkatzowitz.
Zeke reportedly didn't do anything wrong but, given his suspension, this isn't a good look

Cutler's newfound enthusiasm in Miami may seem off-putting to some, but to him it's a new...

'Snacks' Harrison made a point to call out Browns fans on Twitter after the game
Martz unloaded on the Rams for hiring the youngest coach in the league

Jackson is deciding between Brock Osweiler, Cody Kessler, and DeShone Kizer

The Giants star receiver says he hopes his sprained ankle isn't serious after a scary hit Monday...