Mike Pettine: Browns have no plans to cut WR Josh Gordon
Browns coach Mike Pettine continues to deal with headaches, but he's not going to get rid of Josh Gordon.
• 1 min read
More NFL: Photos |   Videos & GIFs |  Stories | Training Camps | Johnny Manziel watch 
If new Browns coach Mike Pettine's new job wasn't tough enough -- you know, trying to turn a franchise that has struggled mightily since it was reanimated in 1999 -- he's had to hear plenty about the offseason exploits of first-round pick Johnny Manziel and star receiver Josh Gordon.
While Manziel has been partying in Las Vegas, Texas and all kinds of points in between, Gordon has had plenty of troubles of his own. As you can see from our CBSSports.com archive on Gordon stories.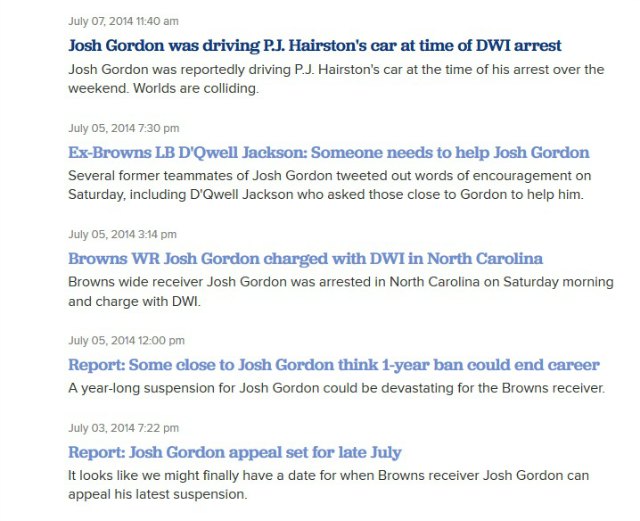 Despite all that, Pettine said Monday that the team isn't planning to cut Gordon and that he's expected to arrive in training camp Friday.
"We have no plans to cut him," Pettine said, via the Cleveland Plain Dealer. "I know there's been a lot of debate over that, but I don't see us having that debate."
(This news likely won't go over well with former receiver Cris Carter)
"I think we need to find the middle ground of what's best for Josh and what's best for the organization," Pettine said. "I know Cris Carter came out and said that, but we think you can find that middle ground of what's best for our players and best for the organization. It worked for Cris, but cutting Josh might be the worst thing for him and the worst thing for us."
Still, it probably will be a while before we see Gordon on the field. He's reportedly facing a one-year suspension, and though the Browns are still waiting to hear from the league about his punishment, Pettine said he expects to know something in the next 10-14 days. And if Gordon needs help, Pettine said the team will do what it can to supply it.
"If any of our players are in need of help, we'll do our best to provide it for them and also that we're going to do what we feel is best for the organization," he said. "By league guidelines, whatever help we can provide him, we're going to do it. A Cleveland Brown is a Cleveland Brown. If we feel we can help him, let's help him. Sometimes you're handcuffed by the situation, so until it plays out then there's really nothing tangible we can do at this point."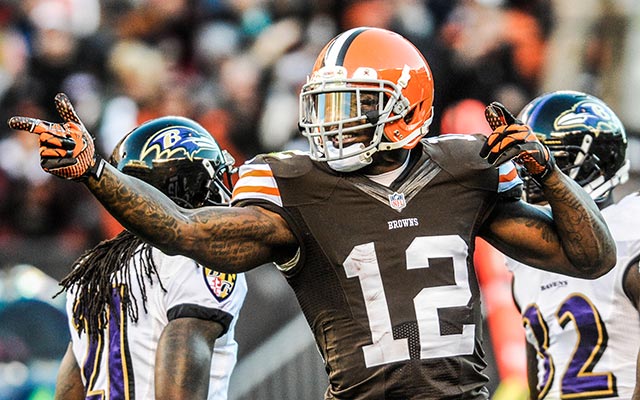 The Cowboys owner joined in a demonstration with the Cowboys players before Monday night's...

Look for Ezekiel Elliott and Dak Prescott to rebound after a rough outing in Denver

Quarterback Russell Wilson was one of the chief proponents for the Seahawks staying in the...
The Steelers offensive lineman was only on the field by accident during Sunday's national...

It was an emotional day in Philadelphia for the parents of kicker Jake Elliott

Nick Kostos, a.k.a. 'Mr. Monday Night,' has owned Monday Night Football