Monday Observations: Final four teams benefiting from adaptability
What do the remaining four playoff teams have in common? Each is great at adapting its persona and altering its style of play, depending on the matchup.
• 7 min read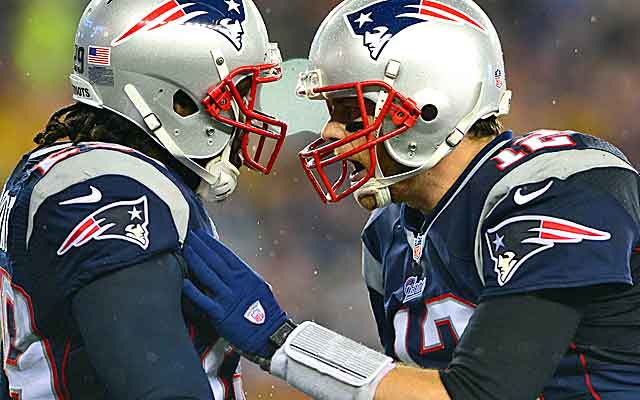 More playoffs: Broncos erase lingering doubt | Get ready for Manning-Brady XV
The best teams in the NFL are chameleons. They are malleable, able to alter the ways they win and cultivate new strengths along their journey, and find ways to minimize their weaknesses. And those teams that cannot manage this, that are too married to a particular style of play, are no longer playing by this point in the postseason.
Of the four remaining teams in this postseason, we've seen them all take on various personas throughout 2013, and into 2014, and it strikes me that their very adaptability has much to do with why they are playing for the right to perform in the Super Bowl. All have morphed from one degree to another, particularly offensively, and the process continued right through the divisional round over the weekend.
The Patriots, of course, have mastered this art, with quarterback Tom Brady and coach Bill Belichick preparing for their eighth AFC title game together, an astonishing accomplishment. They did it, back in the beginning, with a gangly, young Brady, still limited but unflappable, and a stout veteran defense and a methodical run game. They became a team that won with high-flying offense, and pinball numbers with Randy Moss on the outside, then set a trend with multiple tight ends in a spread formation. Now, with no more Aaron Hernandez or Rob Gronkowski this season, they have adapted, yet again, this time to a team with a bludgeoning, multi-faceted rushing attack, and two Smurfs who move the chains in the slot.
Having a Hall of Famer like Brady, of course, hastens the ability to continue to shed one offensive personality for another, but it also takes guile and guts from the coaching staff, and even this season -- around its midpoint -- remember all the yelling and screaming about Brady's lack of receivers and any threat on the outside and yada, yada yada. Sure enough, once the Pats got healthier at running back, and Belichick finally decided to unleash LeGarrette Blount, they became perhaps the most physical offensive football team in the league, with Brady a happy and efficient game manager avoiding mistakes in the ugly conditions of this postseason and content to watch all the smash-mouth football take place from his unique vantage point.
In the last three games, Brady has attempted fewer passes than in any prior three-game span in his career.
Denver has transformed some as well on offense. Peyton Manning is ever-in-charge, but their wild style of play early in the season has been tempered some, too. Manning attempted 42 passes or more in six of his first eight games, and has attempted that many passes in only three of the following nine games. The loss of left tackle Ryan Clady forced some reconsidering of how much abuse Manning was susceptible to, and a midseason pounding by teams like the Colts and Titans battered Manning's ankle and reinforced the need for greater balance.
Feature back Knowshon Moreno earned more trust and playing time through the season in what became a breakthrough season for him. When the Broncos faced critical tests in the regular season -- against Kansas City twice in the three-week span, with New England in between -- they averaged 38 rushes per game, clearly altering their identity. On Sunday against San Diego, they had more first downs via rushing (13) than passing (11), and were almost perfectly balanced with 36 passing attempts and 34 run plays.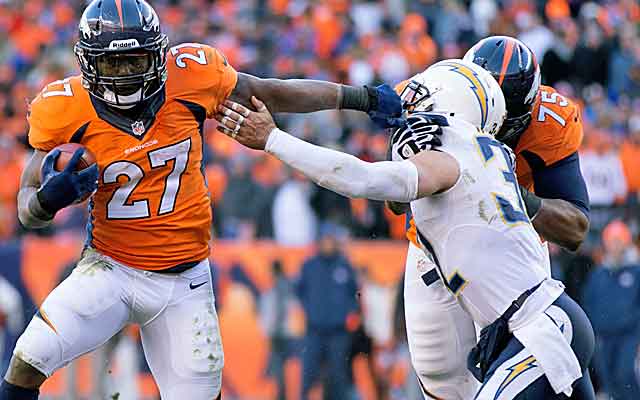 The 49ers have taken on many faces on offense as well. It was clear from early in the season that Jim Harbaugh was sick of the gimmick label that was thrust upon his team on their run to the Super Bowl a year ago, after utilizing the read-option as a valuable way to bleed young, powerful quarterback Colin Kaepernick into the NFL. Instead, they came out firing, wanting to show what a dynamic passing game they had, but, lacking injured receiver Michael Crabtree, it quickly devolved into a murky mess. So, out of some early losses, the 49ers got back to their power running roots and rode Frank Gore to a long winning streak, and, since Crabtree's return late in the season, they have yet to lose.
Kaepernick, finally with a complement of weapons in the passing game, is now able to operate a more wide-open system, while the coaching, personnel and the medical team all melding together to form this new, potent stew on offense.
Seattle, too, has changed its complexion. Never being able to really get dynamic receiver Percy Harvin on the field has certainly curtailed the Seahawks' growth -- on Saturday they were hinting at an offensive breakthrough and then completely reverted once he left with a concussion -- and they too have changed their look at various times. Russell Wilson, early in the year, had to rely on his legs more often than the staff would have preferred. Then, with the offensive line restored to health, the Seahawks went through a robust rebirth in the middle of the season, with Wilson throwing 14 touchdown passes to just two interceptions during a seven-game winning streak, with the downfield receivers flourishing with more deep shots (they completed 20 plays of 25 yards or more during that stretch).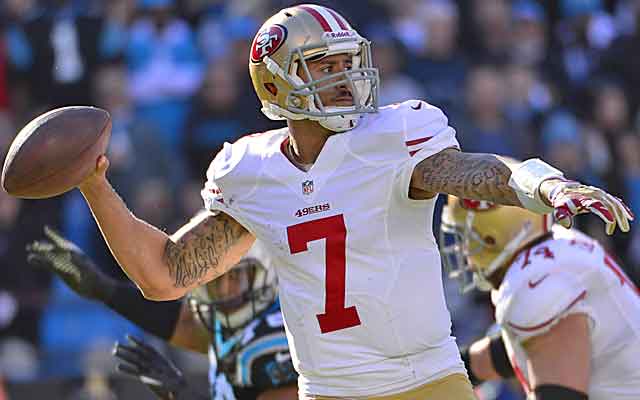 Then, with the passing game going stagnant, running back Marshawn Lynch, always a workhorse but who showed some signs of fatigue at times this season, had to put the offense back on his shoulders similar to the past. During the last five games (dating back to their loss at San Francisco), Wilson has averaged just 161 yards passing per game, with four touchdowns and three interceptions. Harvin's status for next week is murky, and given all he has been through health-wise, counting on him at this point may be overly optimistic.
Expecting Lynch to be able to grind Seattle to a win, even at home, against this tough 49ers defense, may be asking too much as well. Of the final four teams still alive in the playoffs, the Seahawks are most in need of another offensive reincarnation. However, in a season that has been anything but short of such changes, it might just tell the story of the NFC Championship Game.
Running with a trend
I'm sticking to what my eyes tell me, which is that teams are emphasizing the run more in these playoffs, even if they have a dominant quarterback.
And, sure, some of it is attributable to the horrendous weather -- whipping wind and driving rain -- we've seen in some of these games, but there also seems to be a renewed intent from play callers to feature the run.
It started last week and continued in this round of the playoffs. In the regular season, the average team rushed 27 times a game; the average is 30 rushing attempts this postseason. Only one team has a postseason win this year without rushing at least 30 times (the Colts ran just 19 times in their crazy win over the Chiefs, trailing huge at the half and having to throw to pull off the second-biggest comeback in NFL playoff history.
Winning teams in the playoffs are averaging 34.25 rushing attempts per game. Only seven teams in the league averaged that many rushes per game in their victories in the regular season, and only three playoff teams (Philadelphia, San Diego and San Francisco).
It's also about four attempts per game higher than what the average team attempted on the ground during its wins in the regular season.
Crowd noise comes into play
Home field didn't play a major role in the outcomes during the wild-card round, but this weekend told a very different story. Indianapolis was the only team to win at home in the opening round and Carolina was the only team to lose at home in this round, and even then, had they been able to get about three critical yards on two first-half drives that died around the 49ers' goal-line, that may have been a very different outcome as well.
Anyone who thinks the crowd did not impact the games at Seattle, New England and Denver simply was not paying attention. It mattered, big time. It caused major problems for the visiting team's offense in critical junctures and led to a bunch of procedural and pre-snap penalties, and in games that are close as the average game has been this NFL season, every yard counts. I have no reason to believe Seattle and Denver won't be just as loud next week, if not even more so, and I dare say no one is predicting either of these road teams to have an easy time of it.
Here's an up-to-date look at the 2018 Pro Bowl roster

Bettors are favoring the Eagles to keep Super Bowl LII close, but the Patriots remain clear...

Here's everything you need to know about Super Bowl LII
Here's a look at the NFL's entire postseason schedule for 2018

Here's all the details you need to know on watching Super Bowl LII between the Patriots and...

All of the information you need to know about the 2018 Super Bowl