Monday Observations: Stagnant units could use coordinator changes
It's not all about head coaches. Some teams might seek a spark by firing coordinators, especially the disappointing Ravens, Falcons and Giants.
• 8 min read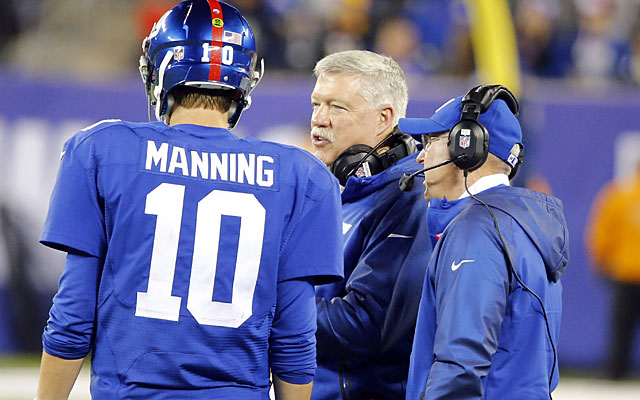 The coaching carnage officially begins to mount Monday, with the regular season complete and owners beginning to set up interviews with candidates for their openings and parting ways with their current staffs. Obviously, in almost every case that will result in coordinators exiting with the head coach, but there are other situations, largely ignored to this point, where teams may be parting with a coordinator only.
It won't generate as much attention, but for teams that might not be all that far off from competing, or winning it all, making an astute change on one side of the ball could end up making a significant difference. Having watched quite a few teams suffer breakdowns of one sort or another Sunday, undoubtedly some changes, and hopeful upgrades, are on the horizon. Here are a few that caught my eye.
Baltimore Ravens offensive coordinator: Seems like a long, long time since Cam Cameron was fired late last season, Jim Caldwell took over the offense and the Ravens went on a Super Bowl run with quarterback Joe Flacco outperforming everyone in the postseason and becoming Super Bowl MVP. And, yes, they lost some key personnel -- Anquan Boldin and Dennis Pitta (for most of the season) in particular -- but this unit could not do anything even at a half-decent level in 2013. They could not run, they could not pass; they could not pass protect or run block. No one had even a modicum of an average season on the offensive unit. Total disaster. Run game coordinator Juan Castillo clashed with players. I would be pretty surprised if he's back and Caldwell could be in peril as well. Flacco had arguably his worst season, he was beat up worse than ever before, and Ray Rice -- at least in part to a hip injury -- was a complete nonfactor for pretty much all 16 games. Have to think that prompts some change.
Atlanta Falcons offensive coordinator: Mike Nolan is a helluva coach, he has done a great job as a defensive coordinator and the Falcons were smart to snap him up for three more years. But do they retain the entire staff, especially after Matt Ryan struggles and the issues with the run game and pass protection? Sure, some of it is personnel and the Julio Jones injury hurt ... but 4-12 for a team built heavily on offense in a year in which it thought it was going to the Super Bowl? That's hard to stomach. Usually in a situation like this, someone pays for it. Could be Dirk Koetter in this case.
New York Giants offensive coordinator: Eli Manning was brutal from the first game right through to the last. A team that seemed loaded with weapons had no one step up and be a consistent playmaker in any facet on offense. Injuries took some toll and the offensive line needs to be rebuilt, but when Manning can't get on the same page as long-time targets like Victor Cruz and Hakeem Nicks , and guys like Cruz are talking about the lack of chemistry in the passing game, something ain't right. Kevin Gilbride's system is very complex and requires receivers and quarterbacks reading technique and coverage intricacies the same way, at the same time, and perhaps that has run its course. This is another situation where at the very least a shakeup of the offensive staff seems inevitable.
St. Louis Rams defensive coordinator: This unit was lost in the first half of the season. Once head coach Jeff Fisher essentially took over at midseason, the performance improved. But the defensive coordinator position has been a revolving door in Fisher's brief regime there and first-time coordinator Tim Walton's struggles were not lost on those inside the building, or outside of it for that matter. Remember, the Rams had hired Rob Ryan for a minute or two, after losing Gregg Williams to a suspension for the 2012 season and using a by-committee approach that season. There is plenty of experience on this staff and the defense finished pretty strong, but Fisher has a ton on his plate already and wearing this hat probably isn't the way to go long-term.
Green Bay Packers defensive coordinator: Yes they made the playoffs and yes they have some injuries and yes they have had some top players not performing at a top level. But for a team with annual Super Bowl hopes, Green Bay has allowed a ton of yards and points and Dom Capers has been under fire for a few years now. Do they turn it over to someone on staff? Find a young coordinator elsewhere? It would not be a surprise if they do, especially if the 49ers find a way to tear through that Packers defense as they did a year ago.
Dallas Cowboys defensive coordinator: Lord knows Jerry Jones can have trouble admitting a mistake, but bringing in Monte Kiffin this late in his career to run his defense stands as a massive mistake. Yes, the Cowboys rallied some to put up a fight very late in the season, but they were historically bad for much of the season and their Tampa-2 scheme has been a big part of the reason. Jones has espoused the virtues of the defense -- and after hiring Kiffin he was clearly going to defend him some -- but after struggling at the college level for years before his return to the NFL, and given this stage of his career, how could the Cowboys not consider a change, even if only promoting Rod Marinelli or something else from within?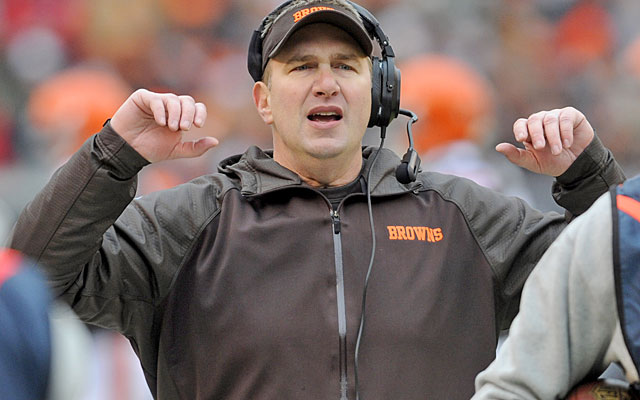 Browns must have a plan
The Cleveland Browns decision to fire Rob Chudzinski after just one year, and given all of their issues at quarterback, definitely shocked people around the NFL, me included.
I didn't see it coming, and am still surprised by it. In hindsight, it strikes me as similar to the Trent Richardson trade this season. It may not end up to have the same result -- getting a first-round pick for Richardson looks beyond genius now -- but if viewed through the same proactive lens of that trade, it makes more sense.
If Chudzinski isn't cut out to be a head coach, it's something obvious the team should have known a year ago. This season started with promise at 4-5 but ended without another victory. If Joe Banner and Mike Lombardi felt like it all might be too much for their coach, the blowout losses and inability to hold leads harbingers of things to come, then it stands to reason they would be willing to alleviate the situation as soon as possible -- prevent any further decay, if you will -- and move on as quickly as possible.
It's even more risky -- and more ballsy -- doing it with a first-year head coach than a former first-round pick. And if anything it has focused heavy attention on this front office and intensified the need to absolutely nail this next hire. Otherwise, it hastens everyone's demise. That's why I continue to believe if the Browns were willing to do this it's because there is a candidate who is an improvement that they believe they can land. It must be someone they are already comfortable with and know as a person and feel can carry out their vision and get this offense to finally be something at least average.
Knowing how some in that organization feel about New England Patriots offensive coordinator Josh McDaniels -- who already has worked with quarterback Brian Hoyer , by the way -- I have a hard time figuring he isn't their prime target here. Maybe he decides to stay with Tom Brady and Bill Belichick in New England, as he did a year ago, but I suspect he plays a role in this when it's all said and done, and perhaps the most prominent one.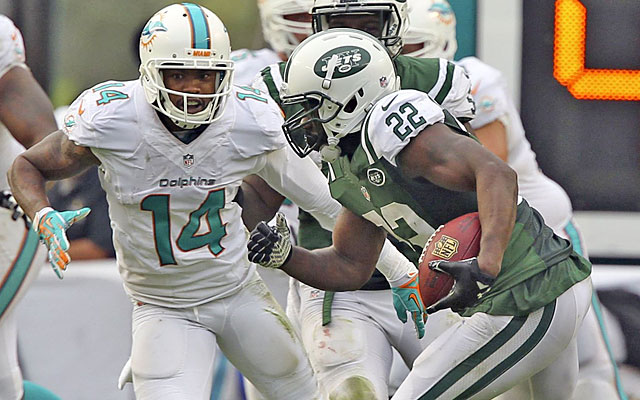 Extra points
• It was good to see Ed Reed , a certain first-ballot Hall of Famer, end his season and likely his career with an interception. The pick helped clinch a big win for New York Jets coach Rex Ryan, who he loved since their time together in Baltimore. It's a fitting end to his time on the field. Also, kudos to Tony Gonzalez for continuing to impact football games until the very end of his historic career as well.
• The NFL office must be pleased that most of the teams with nothing to play for fought their butts off Sunday. To play such a brutally demanding game under those circumstances and battle like that, whether it be the Kansas City Chiefs "B" team, or the Minnesota Vikings , or the Falcons, to name a few, speaks to the character of the large majority of those who play this game, and the effort they bring to their craft.
• It will be an interesting offseason for the Buffalo Bills . Safety Jairus Byrd , a former high pick, will likely leave as a free agent. Recent top pick Marcell Dareus capped another poor campaign by being benched again for chronic lateness. We've seen teams trade or cut recent high picks with much greater frequency under this new CBA, and barring a change in attitude it could be a short stint for him there.
• I was surprised to see so many empty seats at Heinz Field for a rivalry game with playoff implications. I didn't see that coming in the Pittsburgh Steelers finale, but the CBS cameras kept catching swaths of empty areas in the lower and upper bowl.
• You have to believe the Ravens are regretting the Boldin trade for a late-round pick. I agreed with it at the time, but his loss cannot be overstated. In a season so bereft of offense for Baltimore, he would have helped win a game -- which would have been the difference between a sixth straight playoff berth and the first time John Harbaugh is missing the postseason in his head-coaching career.
Beast Mode was one of several players to sit during the Raiders-Rams game

The cleaning staff in Houston missed a couple of things while cleaning up after Super Bowl...

Marvin Jones had some serious fun in the end zone after scoring against the Jets
Plus McCaffrey looks awesome, Dak dives right back in and more from Saturday's preseason a...

The second-year quarterback already looks fantastic for the Cowboys

If you're an NFL team and you want Phillip Dorsett, just give the Colts a call