Remember when the new Miami Dolphins was accidentally leaked on the Internet before the Dolphins could release it? You'll never believe this, but the same thing happened with the new Dolphins uniforms on Tuesday.
The Fins were set to unveil the new unis on Thursday during their draft party, but in the midst of the Jaguars releasing details on their new uniforms (sick, by the way) a photo of the Dolphins' new gear (confirmed by keeper of all things uniform, Uni Watch's Paul Lukas) made it on the web when a Jacksonville TV station took a picture and sent it out.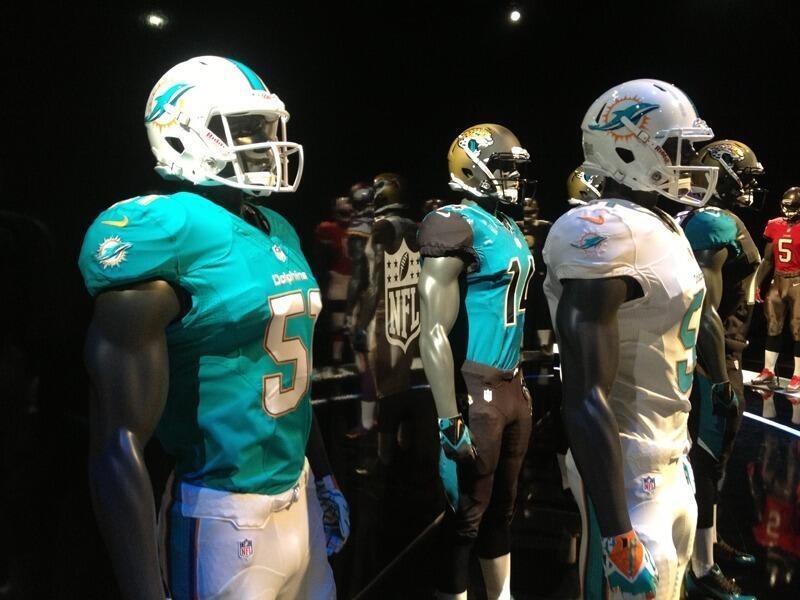 Whoops. Jacksonville was having the uniform unveil at Nike headquarters per Lukas; it makes complete sense that the jersey maker would have the picture originated on Twitter and it certainly does look like the setup for a Nike uniform unveil.
Per the Miami Herald, Ryan Tannehill and Cameron Wake were set to model the new unis at the draft party.
Another one of the photos tweeted out also revealed new Vikings uniforms as well.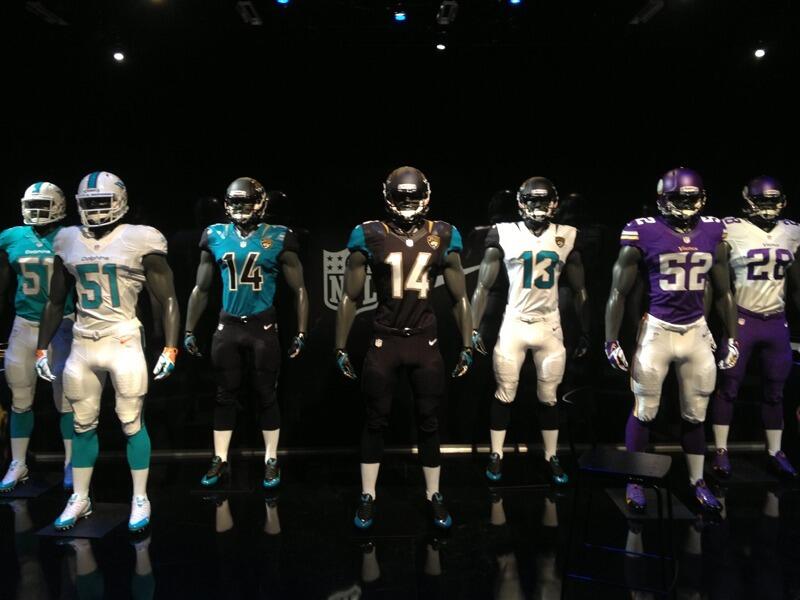 It's hard to say exactly how the Dolphins or Vikings jerseys will look without the official release and without seeing them in person, but neither strikes me as a tremendous change.
That's not a huge surprise, given that the Fins and Vikes are older franchises. The Jags have a little bit more wiggle room to change things up. It's a little disappointing that there's no orange jerseys for Miami however.
Photos via Twitter