NFL approves raising goalposts by 5 feet
The NFL owners voted to approve raising the goalposts by 5 feet on Wednesday.
More NFL offseason: Mock Drafts | Prospect Rankings | Pro Days | Top free agents
ORLANDO, Fla. -- Bill Belichick got what he wanted. Or at least 5 feet's worth of what he wanted, as the NFL owners voted to approve raising the goalposts. 
The goalposts will now be 5 feet higher on each side, making it easier to ascertain whether or not a kick has gone through.
That proposal was submitted by the Patriots and stumped for by Bill Belichick during the owners' meetings.
"Certainly, the goalposts are outdated," Belichick said Tuesday. "Virtually every kicker at the Combine can kick them over the top of the goalposts. So ... some of those guys aren't even going to be in the league. I'd say every kicker can do that."
Five feet might not seem like a lot (or maybe it does seem like a lot ... I can't decide) but it should make a substantial difference in terms of the refs being able to determine if a kick was good or not.
A 2012 Sunday night matchup between the Pats and the Ravens that ended with a <player idref=er field goal could be considered the impetus for this rule. Tucker put a game-winning kick about as close as you can get to give the Ravens a 31-30 win over New England: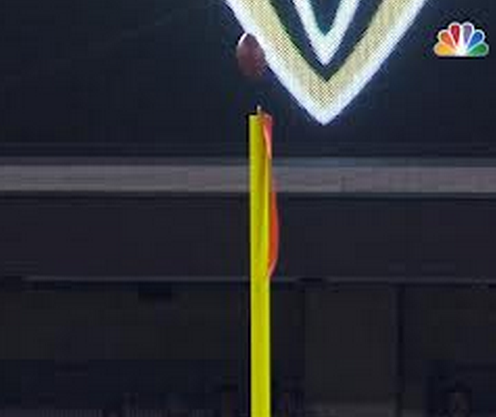 And afterward Belichick got a touch upset and chased after an official on the field. The Pats coach was later fined $50,000 for making contact with an official. 
The first-year cornerback has not been active in four weeks and drew a suspension earlier this...

McCown will help the coaching staff work with Bryce Petty and Christian Hackenberg

The Browns have a long way to go to be AFC North champs
Five selections against the spread for the upcoming Week 15 slate of NFL games

Here are 10 things to watch in Week 15, including a hot Bortles, a cold Brady and a new Eagles...

A couple of potential playoff teams have trouble covering against cellar dwellers in Week...