NFL Coaching Rumor Roundup: Dan Quinn interviews with Browns
NFL coaching rumor roundup for New Year's Day 2014, featuring Dan Quinn, Lovie Smith, Jim Caldwell, Darrell Bevell, Tom Cable, Ken Whisenhunt ... and undoubtedly more.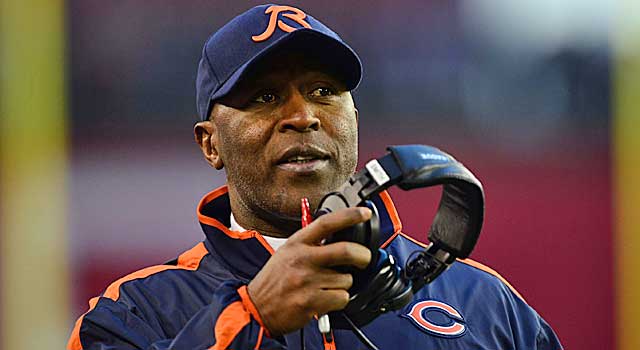 On Black Monday, there were six NFL head-coaching vacancies. On New Year's Eve, the Texans reportedly hired Penn St. coach Bill O'Brien, leaving the Lions, Browns, Buccaneers, Vikings and Redskins jobs still up for grabs (and the Raiders and Titans could make coaching changes in the coming days). 
Below are today's coaching rumors:
Wednesday, January 1
 
 
9:45 p.m. ET
The Buccaneers are hiring Lovie Smith as their next head coach, CBS Sports NFL Insider Jason La Canfora reports.
4:05 p.m. ET
The Redskins are going to interview Jim Caldwell soon. OK then.
3:35 p.m. ET
Wade Phillips says he'd like to stay with the Texans if Bill O'Brien will have him.
1:05 p.m. ET
The Lions do not have any interest in interviewing Seattle's Tom Cable for their head-coaching vacancy, according to DetroitLions.com's Tim Twentyman.
11:05 a.m. ET
CBS Sports NFL Insider Jason La Canfora reports that the Cleveland Browns are very interested in interviewing Auburn coach Gus Malzahn and Vanderbilt coach James Franklin for their head coaching vacancy, according to league sources, and are expected to hire Jim Schwartz as defensive coordinator.
10:07 a.m. ET
Seahawks defensive coordinator Dan Quinn will interview for the Browns head-coaching vacancy on Wednesday, according to ESPN's Adam Schefter. The Browns also have interest in Patriots offensive coordinator Josh McDaniels and Chargers Offensive coordiantor Ken Whisenhunt. 
10:00 a.m. ET
The Lions are also expected to have interest in Tom Cable (SEA), Jim Caldwell (BAL) and Ken Whisenhunt (SD) as they look for Jim Schwartz's replacement.
9:45 a.m. ET
Lovie Smith, who was out of football in 2013 after being relieved of his duties in Chicago following a 10-win season in 2012, is expected to interview for the Lions head-coacing vacancy. He has previously been linked to the Buccaneers job.
In the past week, Marshawn Lynch and Michael Bennett have both sat during the national ant...

As expected, the internet had jokes about the Chick-fil-A at Mercedes-Benz being closed on...

Harrison is the franchise's all-time leading sacker, but J.J. Watt's brother will get the starting...
More than 17 percent of fans say they would never consider dating a Pats fan

Brady said that his lack of speed is why he fell so far in the draft in the first place

If Thomas is right, that means it's bad news for DeShone Kizer's chances of starting early