NFL Division Power Rankings: Except for Indy, AFC South is 0-for-October
If you don't count the Colts, the other three teams in the AFC South have combined to win zero games in October.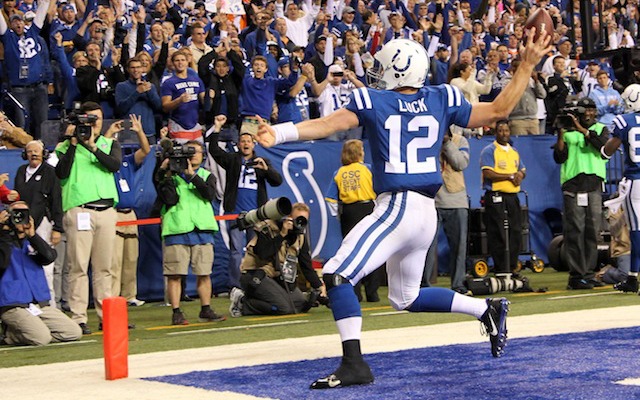 There was a time -- and we're talking just like two weeks ago -- when the NFC East was the worst division in football, but that was before October happened. 
So what happened in October? The AFC South fell apart. Well, the Jacksonville Jaguars didn't fall apart, they were already bad. And to be fair, the Titans didn't really fall apart either, most of their failures have happened since Jake Locker got injured in Week 4. So really, the only team that actually fell apart was the Houston Texans . 
Anyway, the point here is that it's been an ugly October for the AFC South. If you don't count Indianapolis, the division has combined to go 0-for-October. That's 0-9 between the Texans, Jaguars and Titans. If you want to count the Indianapolis Colts , the division's monthly record only moves up to 2-10. 
The news goes from bad to worse in Week 8: if the division is going to pick up it's first non-Indy win, Jacksonville's going to have to do it. And they're going to have to do it against the San Francisco 49ers . In London. As a 17.5 point underdog. The rest of the division has a Week 8 bye.  
Lets stop talking about bye weeks and get to the rankings. 
NFL Division Power Rankings after Week 7
1. AFC West: Speaking of weird October records, the AFC South might be doing bad, but the AFC West isn't. The AFC West has actually combined to go undefeated so far at home for the month. What exactly does that mean? I think it means if you're in an NFL survivor pool and you don't know who to pick, you should go with any AFC West team playing at home. Last week's ranking: 1. (1-0 vs. AFC North, 7-4 vs. AFC South, 8-1 vs. NFC East)
2. NFC West: If the Tennessee Titans were making these rankings, they'd probably put the NFC West at No. 1. Two weeks ago, the Titans were 3-2 and a potential playoff team, then they played two straight games against NFC West teams and scored two offensive touchdowns in eight quarters. Jake Locker better get really healthy during the Titans bye week because next up for Tennessee is another NFC West team. Luckily for the Titans, that team is the St. Louis Rams and their quarterback situation is so bad, it involves Brady Quinn. Last week's ranking: 2. (2-0 vs. NFC North, 3-3 vs. NFC South, 7-2 vs. AFC South, 0-1 vs. NFC East)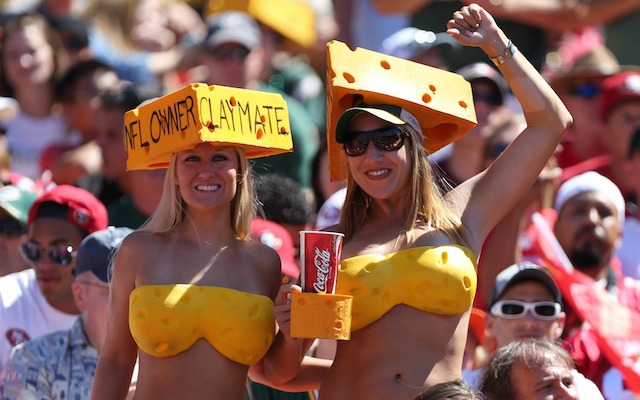 3. NFC North: This is the only division in the NFC that has three teams with four or more wins. The only problem is that the Minnesota Vikings are also in the division, so I can't put the NFC North ahead of the NFC West. Anyway, lets talk about that 10-day span in September when the Green Bay Packers were 1-2 and two games behind 3-0 Chicago and we all thought Green Bay was in trouble. The Packers don't seem to be in much trouble anymore, after a game on Sunday against the Vikings and a Week 9 game against the Jay Cutler -less Chicago Bears , Green Bay plays three straight games against teams below .500. The more things change, the more they stay the same. Last week's ranking: 3. (6-3 vs. AFC North, 0-2 vs. NFC West, 3-2 vs. NFC East, 0-2 vs. NFC South)
4. AFC North: The last time the Cincinnati Bengals started a season 5-2 was in 2011 when they made it to the playoffs and lost. The Bengals also started 5-2 in 2009, a season where they made it to the playoffs and lost. The Bengals also started 5-2 in 2005, another season where they made it to the playoffs and -- I think you get the point. But don't be sad Bengals fans, the team also started 5-2 in 1981, the season of the team's first Super Bowl appearance. Last week's ranking: 4. (5-2 vs. AFC East, 0-1 vs. AFC West, 1-1 vs. AFC South 3-6 vs. NFC North) 
5. AFC East: The AFC East featured two of the most exciting games of Week 7, but that was overshadowed by four fans in New York who started beating each other up after the New York Jets New England Patriots game. All four fans have been charged with simple assault and the fight will live on forever on YouTube. The only thing crazier than the fight was the 15-yard unsportsmanlike conduct penalty the Patriots got flagged for in overtime. The AFC East didn't play any out of division games this week, so it doesn't move up or down in the rankings. Last week's ranking: 5. (2-5 vs. AFC North, 7-1 vs. NFC South, 1-1 vs. AFC South)
6. NFC South: Like the AFC East above, the most exciting thing to happen in Week 7 in the NFC South came after a game and that's because Atlanta hired a bunch of people wearing haz mat suits to disinfect Tampa Bay's locker room. Also, Carolina looked impressive, but before I jump on their bandwagon, I need to know if they can win a one-score game. The Carolina Panthers are 5-15 in one-score games since 2011. Last week's ranking: 7. (1-7 vs. AFC East, 3-3 vs. NFC West, 1-1 vs. NFC East, 2-0 vs. NFC North)
7. AFC South: The Colts beat the Denver Broncos , but the division is still moving down in the rankings this week because all the other AFC South teams combined couldn't field a team to beat Indianapolis or Denver. Seriously, who's going to quarterback that team? An injured Jake Locker? If you're really wondering how bad it is in the AFC South right now, go back up and read the top paragraph. Last week's ranking: 6. (4-7 vs. AFC West, 1-1 vs. AFC North, 1-1 vs. AFC East, 2-7 NFC West)
8. NFC East: For the first time all season, the NFC East managed to beat two out of division teams in the same week. Sure, it took seven weeks and one of the wins this week was against the Vikings, but it still counts. It wasn't enough to move the NFC East out of last place in the rankings, but it was enough to move them to the cusp of 'out of last place' in the rankings. If the  Dallas Cowboys (at Detroit) and the Washington Redskins (at Denver) both win this week... actually, I'm not even going to finish that thought because it's not going to happen. Last week's ranking: 8. (2-3 vs. NFC North, 1-1 vs. NFC South, 1-8 vs. AFC West, 1-0 vs. NFC West)
If you think the AFC South will win a game on Sunday or you want to tell me about the time you drafted Brady Quinn in your fantasy league, feel free to let me know on Twitter or in the comment section.

---
Follow John Breech on Google+
After two weeks of snoozefests, the NFL was back to being must-see TV on Sunday

Here are the Week 3 grades for every team that played on Sunday

Plus Lynch sputters, the Raiders defense falls flat and the response to Trump continues Sunday...
From Brady's perfect pass to controversy in Detroit, we have it all covered from a crazy Week...

It's been a rough Sunday night for the Raiders

From London to Sunday Night Football, teams around the league demonstrated in response to...