NFL Divisional Round Playoff Picks: Saints over Seahawks
Can the divisional round of the NFL playoffs be crazier than the wild-card round? It can if the Saints go to Seattle and beat the Seahawks.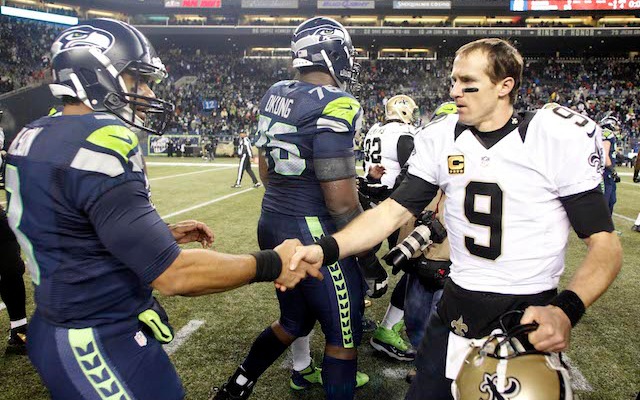 I'm still not sure what happened last weekend. I watched football. I definitely remember that. And I remember that things got a little wild. In order, here are the five wildest things that happened on Wild Card Weekend. 
1. The Colts beat the Chiefs after trailing in the second half 38-10. As you can imagine, the city of Kansas City didn't take the loss too well. 
The Sunday @kcstar is not a happy read for #Chiefs fans. pic.twitter.com/vACexDRWsi

— Jeff Rosen (@jeff_rosen88) January 5, 2014
2. Colts punter Pat McAfee celebrated the Indianapolis win like most punters would: by tweeting out a half-naked picture of his quarterback. 
3. The Saints got 14 of their 26 points from a guy who didn't even play for the team three weeks ago. Actually, he didn't play for any team. Kicker Shayne Graham showed up off the street and nailed four field goals, including the game-winner as time expired. The Saints should try this strategy at every position against the Seahawks. "Hey Jeff Garcia, things worked out so well when we signed Shayne Graham that we're randomly signing people off the street to play for us this week." I shouldn't joke about this because the Colts are actually kind of using this strategy. Indy signed former Patriots receiver Deion Branch off the street on Monday. 
4. Maybe Colin Kaepernick doesn't own any long-sleeve shirts or maybe he plays better with frost bite, but whatever the reason, Kaepernick went sleeveless in Green Bay in minus-10 degree wind chill. And it worked. Kaepernick now has more road playoff wins than Joe Montana and Steve Young combined to win during their careers in San Francisco. 
5. Road teams are the new home teams. Home-field advantage meant nothing in the wild-card round as visiting teams combined to go 3-1. And that leads us perfectly into this week's picks because as you'll read below, I have a few visiting teams winning this week. 
Anyway, if you hate road teams and disagree with my picks below, you can let me know on Twitter. If Twitter's not your thing, you can let me know in the comment section. If comment sections aren't your thing either, maybe we could set up a time to talk on the phone this week. I have a lot of free time on Thursday. 
NFL Playoff Picks: Divisional Round
January 11
New Orleans (11-5) at Seattle (13-3), 4:35 p.m. ET (Fox): This is going to sound weird, but I think the fact that New Orleans lost 34-7 to Seattle during the regular season is actually going to help the Saints. The crowd noise in Seattle is a huge factor, but now that the Saints have heard it, they know what they're up against and they can adjust accordingly. As for Seattle's 34-7 regular season win, statistically, Seahawks quarterback Russell Wilson played one of his best games of the season and Drew Brees played one of his worst. Basically, it was a perfect confluence of events that led to the blowout. As long as there's no Beastquake in this game, I think New Orleans can pull off the upset. Saints 27-24 over Seahawks.
Record picking New Orleans games this season: 13-4 (Includes 1-0 in playoffs)
Record picking Seattle games this season: 13-3 (Predicted Colts over Seahawks in Week 5)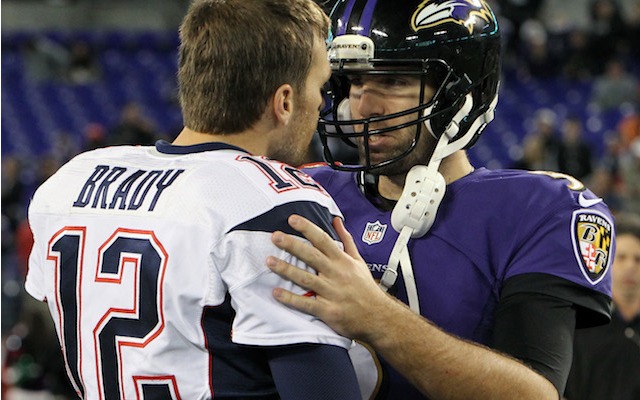 Indianapolis (11-5) at New England (12-4), 8:15 p.m. ET (CBS): I hate picking against Tom Brady because I'm never right. In 2001, I said Brady would never make it in the NFL. Wrong. In 2009, I said he'd never marry a super model. Wrong. In 2013, I said he'd never curse at a press conference. Wrong. The law of averages says I have to be right sometime. The Colts have played their best games this season when they're playing the NFL's best teams. Denver, Seattle and San Francisco combined to go 0-3 against the Colts and 38-7 against everyone else. As long as the Colts don't fall behind 38-10 again, I like they're chances of winning this game and making it to the AFC Championship. Colts 30-27 over Patriots. 
Record picking Indianapolis games this season: 11-6 (Includes 1-0 in playoffs)
Record picking New England games this season: 11-5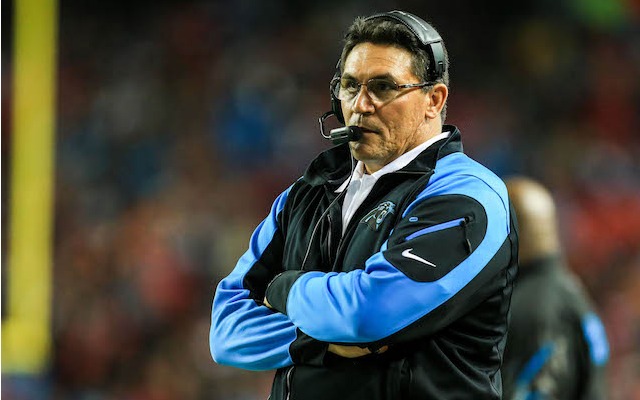 January 12
San Francisco (12-4) at Carolina (12-4), 1:05 p.m. ET (Fox): These two teams are literally mirror images of each other. It likes watching two identical twins fight, although I don't know that for sure because I've never seen two identical twins fight. The Panthers No. 2 ranked defense was slightly better during the regular season than the 49ers fifth-ranked defense. On the other hand, San Francisco's 24th ranked offense was slightly better than Carolina's 26th ranked unit. When I feel like two teams are exactly even, I like to pick the team with the better quarterback. And I think the better quarterback is: 49ers 20-17 over Panthers. 
Record picking San Francisco games this season: 13-4 (Includes 1-0 in playoffs)
Record picking Carolina games this season: 10-6
San Diego (9-7) at Denver (13-3), 4:40 p.m. ET (CBS): Peyton Manning is 37-years-old and he's had four neck surgeries, so no one should have been surprised when he played one of his worst games of the season in the Broncos loss to the Chargers. That 27-20 loss was on a Thursday. I'm not a doctor, but asking a 37-year-old who's had four neck surgeries to play on four days rest seems like a lot to ask. On the other hand, the first time Denver played San Diego, the Broncos were coming off a bye -- like they are this week -- and Manning threw four touchdown passes as Denver shot out to a 28-6 lead. I think the playoff game will be similar to that game. And San Diego probably shouldn't plan on Manning turning the ball over three times like Andy Dalton did last week. Broncos 30-24 over Chargers.
Record picking San Diego games this season: 8-9 (Includes 0-1 in playoffs)
Record picking Denver games this season: 13-3
Last Week
Best Pick: Last week I predicted that the Saints would do something they've never done before: win a playoff game on the road. And then the Saints went out and did something they've never done before, which is win a playoff game on the road. Three weeks ago, Saints kicker Shayne Graham was living in his car -- actually that's not true, I don't know where Graham was living, but I do know one thing: he wasn't playing football. New Orleans signed Graham on Dec. 17 and that signing paid off handsomely against the Eagles when Graham hit four field goals, including the game-winner from 32-yards as time expired. 
Worst Pick: Even though Marvin Lewis has never won a playoff game and Andy Dalton has never won a playoff game and Kate Upton wasn't even born the last time the Bengals won a playoff game, I still picked the Bengals. It was dumb. I deserve to be mocked. I'm never picking the Bengals to win a playoff game ever again. Unless Kate Upton says I can. I'd gladly do something if Kate asked me to do it. Also, she's an NFL expert, I'm pretty sure she was the only super model to pick the Ravens to win the Super Bowl last year. 
.@KateUpton is cheering for the #Ravens in #SB47! #RavensNation #SBRavens pic.twitter.com/JtOyYn1X

— Baltimore Ravens (@Ravens) February 2, 2013
Last week's playoff record: 
Straight up: 3-1
SU overall: 3-1
Against the Spread: 1-3
ATS Overall: 1-3
Final Regular Season Record
Straight up: 165-90-1
Against the spread: 124-132
---
Follow John Breech on Google+ or you can even sometimes find him on Twitter
'She was dead serious,' Feely said

Place your bets, you proud and degenerate Americans

The Lions fired Jim Caldwell and kept some assistants in place, so Patricia is setting his...
Is there an NFL conspiracy that will help the Patriots win another Super Bowl? We investig...

There's no bigger stage in the world than the 50-yard line on Super Bowl Sunday

From snowballs at Santa to assaults and batteries, there's no shortage of craziness in Phi...