NFL experimenting with extra points from 20-yard line during preseason
The NFL is experimenting with extra points from the 20-yard line during the preseason, the league said on Wednesday.
More NFL offseason: Mock Drafts | Prospect Rankings | Pro Days | Top free agents
ORLANDO, Fla. -- The extra point has become too easy, too automatic, and the NFL wants to do something about it. Though a proposal to move the extra point to the 25-yard line failed at the owners' meetings, the league did decide to test out extra points from the 20-yard line during the first two weeks of the preseason. The extra point is currently snapped from the 2-yard line. 
Essentially, as Rams coach and Competition Committee chair Jeff Fisher put it, everyone knows the extra point is lame but no one knows how to fix it.
"We all feel we need to do something, but we're not sure exactly what," Fisher said. "So, we're going to try this in two preseason games and see how it goes."
So they're gonna give this 20-yard line business a run and see what happens. 
NFL kickers have made a really, really high rate of kicks over the past few years. The extra point is essentially automatic but there's still risk of injury that comes with the play.
Rob Gronkowski, who was injured blocking for an extra point during a Patriots blowout of the Colts, comes immediately to mind. That may explain why Pats coach Bill Belichick proposed the change, citing the lack of "competitive" nature within the extra point.
"It could definitely be amended by another concept of having a competitive extra point, instead of having one that's over 99 and a half percent successful," Belichick said. "I don't think that's a competitive play."
Moving the extra point to the 20-yard line seems odd, sure, but could generate more excitement in the game. That's a high-percentage kick, but it's not a guaranteed make -- we're talking a 38-yard kick here -- so there's a little more incentive to attempt a two-point conversion.
Additionally, we could see actual misses on those extra points. When you start thinking about the late-game implications if that was used in the regular season, the pressure on a kicker could get ratcheted up pretty quickly. 
We'll get a test run in the 2014 preseason.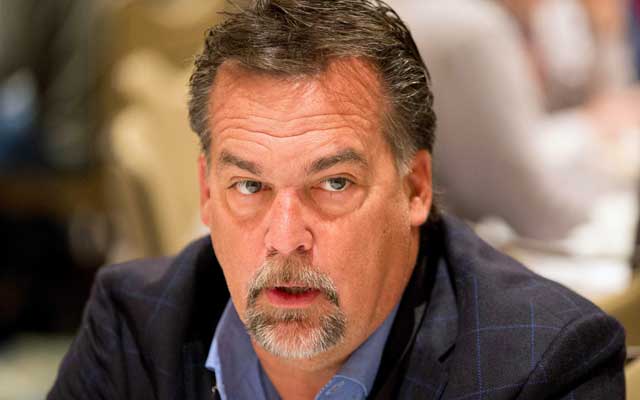 The former NFL quarterback sounds like he's ready to move to the front office

Mike Tierney has owned NFL over-unders and just locked in a strong pick for 'Monday Night...

Davante Adams was forced from the game with a concussion after Davis' headshot
The Steelers' wideout was suspended for his hit on the Bengals' linebacker

Plus everything you need to know about the game

The Steelers' tight end was convinced he scored the game-winning touchdown