NFL Expert Picks: Which team will be the worst team in the NFL?
CBSSports.com experts pick who they think will win the NFL coach of the year award.
by

Eye on Football staff

• 1 min read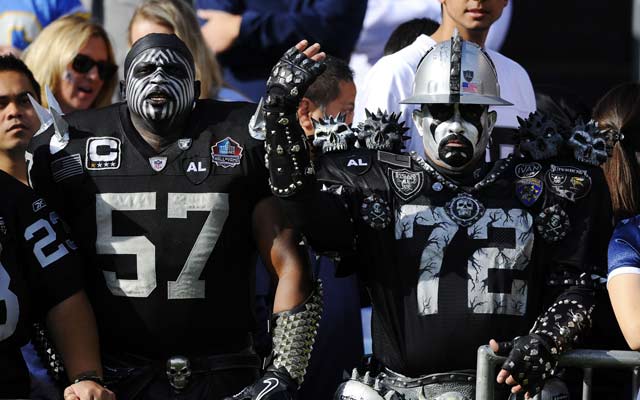 Will Brinson | Raiders: I'd love to get a little crazy and go with the Jets or Chargers or Jaguars here but for my money there's not a roster as embarrassingly bereft of talent as the one out in Oaktown.
Josh Katzowitz | Jets: I don't see any way around New York being absolutely horrible while one of the most entertaining coaches in the league loses his job. 
Jason La Canfora | Raiders: The Raiders could be in for a long, long year. They are still digging out of a deep hole in terms of roster, budget, contracts - everything. Lack the depth to sustain injuries, and undoubtedly injuries will occur.
Ryan Wilson | Chargers: Their offensive line isn't as bad as the Raiders' but Philip Rivers is still gun shy from the beating he took last season, and with all the injuries at wide receiver, he'll have no one to throw to. 
Pete Prisco | Raiders: They are bad on both sides of the ball. Where the heck is the talent? Just stink, baby.
John Breech | Jaguars: The Jaguars went 2-14 last season and won those two games by a total of 10 points. That means Jacksonville was 10 points away from 0-16. Not helping things at all is the fact that Blaine Gabbert is still the starting quarterback. Gabbert went 1-9 as a starter last season and is 5-19 in his career. 
Cowboys rookie Jourdan Lewis got some good news on Tuesday.

The Ravens might need some help at running back

The Jaguars are making people rich
It looks like Michael Vick is hoping to make the transition from player to coach

The former undrafted free agent is about to get a huge raise

Both Malik Hooker and Andrew Luck are on the PUP list, so maybe it's time to start worryin...