NFL free agency primer: Where tackles and DBs will get paid
Unless you're a tackle like Eugene Monroe or a DB like Jairus Byrd, big money ain't there. If you're a WR (unless you're Eric Decker), forget it.
• 10 min read
More NFL offseason: Mock Drafts | Prospect Rankings | Pro Days | Top free agents
The closer we get to free agency officially beginning, the more convinced I become that a majority of these players will not be getting huge payouts. Save for the top of the line guys at a few positions: tackle and corner/safety in particular; pass rushers to a lesser degree. I don't see where the money is going to come from and who will be doling it out.
The pool of players is relatively shallow and lack high-end talent at glory positions, and the closer we get to Tuesday at 4 p.m. ET, the more we see some of the more attractive free-agent possibilities back with their current teams. That could well be the case with tackles like Eugene Monroe ( Baltimore Ravens ) and Jared Veldheer ( Oakland Raiders ), as well as corner Vontae Davis ( Indianapolis Colts ). So the pickings would get even more slim. With that in mind, here's a primer on the upcoming free-agent period, by position, starting with the groups where the money will be flowing come Tuesday, if not sooner. Check back through the course of the next day, as I will be updating this column as negotiations heat up.
Offensive Line
There isn't much secrecy when it comes to this acute position of need. The Miami Dolphins and Arizona Cardinals have made their intent to land a top tackle very clear, believing it the essential foundational chip to get over the hump and back into the playoffs. And cap space won't be a big issue here. So several of these guys will push the $9M-$10M a year range, and maybe one of them manages to get a sniff higher.
The Dolphins are in greater position to over-spend than the Cardinals (this has become the Dolphin way), and given their interest in Kansas City Chiefs tackle Branden Albert for more than a year, I doubt they get out-bid for his services now. However, should the Ravens be unable to get Monroe locked up, that could make things even more interesting. Arizona likes Monroe and has interest in Veldheer, who played with Cardinals quarterback  Carson Palmer in Oakland and would be a natural fit, too.
Tampa also is shaking up its offensive line. I wouldn't be shocked if they released another veteran lineman in the next day or so, perhaps tackle Jeremy Zuttah . The Bucs have expressed interest in Andre Collins ( Cincinnati Bengals ) and Rodger Saffold ( St. Louis Rams ). I hear Collins is their primary focus, and with the need to get younger and better on the line such a priority, that deal could be done very quickly Tuesday. Saffold is drawing interest as a guard and a tackle, and if Oakland loses Veldheer, then he becomes a cheaper alternative there (though right tackle seems to be a better spot for him).
As for interior linemen, Cleveland Browns center Alex Mack was best positioned to do very well before getting hit with the transition tag. Now, as much as he would want to move on, I'm not sure a team will take the time to put together an offer sheet only to have the Browns simply match it. They have the cash, and cap, to do so. Chiefs guard Jon Asamoah was getting a strong push from the Atlanta Falcons , and the New York Jets are also very interested, as they have not delved deep into contract talks with their own guard, Willie Colon , despite Colon's very strong return from injury in 2013.
Defensive backs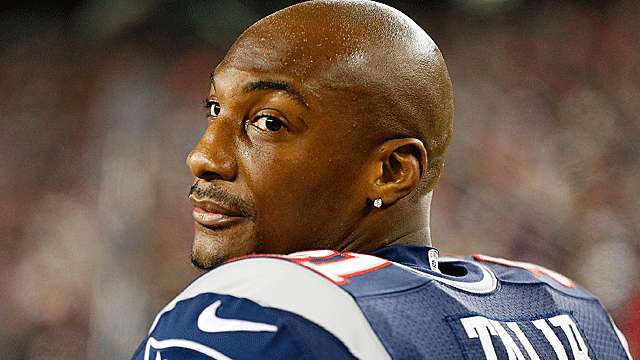 The past few years have been very tough on veteran corners -- guys 30 and older. That trend will continue, with them being cut in droves and finding almost no money out there for them. However, unlike a year ago, up-and-coming corners can cash in more this year, and several already have. Brent Grimes getting $8M a year to stay in Miami, despite his injury history and age, and Sam Shields getting $30M over the first three years of his extension with the Green Bay Packers definitely sent ripples through the marketplace. It makes guys like the Colts' Vontae Davis and New England's Aqib Talib smile from ear-to-ear. Davis has plenty of interest, but I have heard a return to Indy is very likely, while the Pats are interested in keeping Talib at the right price. The Washington Redskins , who have a GM and several coaches who were with Talib in Tampa, are also interested in adding him. However, Talib's off-field issues and health give some teams pause.
Alterraun Verner is coming off a Pro Bowl year, and several teams like him. But being viewed more as a zone corner without great size eliminates him from consideration in certain schemes. But there are no shortage of clubs plumbing the corner market who have cap space to burn: Oakland, Minnesota, Buffalo and Cleveland. So Verner will do well, just perhaps not as well as some were speculating at the combine, where there was a perception among several teams that he might get $9 million a year. The Browns are more likely to sign a corner from the next tier down, and Miami's Nolan Carroll has no shortage of suitors, with the Pittsburgh Steelers , San Francisco 49ers and Chicago Bears looking more at less-expensive corners, too.
The biggest wild card in the corner market is Darrelle Revis , again. Teams have been unwilling to take on that $16M contract he has with Tampa, but there still is interest and I wouldn't rule out a trade.
As for safeties, Jairus Byrd turned down big money to stay in Buffalo. That's an indicator to the rest of the league that someone else out there has huge money dangling as well. The Browns have long been intrigued by him and let their safety, T.J. Ward , hit the market. Byrd to Cleveland at more than $8M a year would not be a shocker, while some teams are waiting to see if Ward truly can climb into the $6M-$7M a year range, as coverage is not his forte, being an in-the-box thumper. Those players generally don't do nearly as well as ball hawks who pick off passes. Should the market get a little soft for 49ers safety  Donte Whitner , I wouldn't be surprised to see the Detroit Lions exploring him as an option, while the Philadelphia Eagles are also looking to upgrade at safety and Malcolm Jenkins would be a fit there.
Defensive Linemen
Pass rushers are always in demand, and while the market has become murky at best for older guys at this position, too (ask Osi Umenyiora , John Abraham and Dwight Freeney ), there is quality here attracting plenty of attention. Teams that have new defensive-minded head coaches -- Lovie Smith in Tampa and Mike Zimmer in Minnesota -- will be very active among these players, and some dominoes have yet to fall.
Many execs believed Michael Bennett  was leaving Seattle to join his brother, Martellus, in Chicago. But that was before Bennett reportedly agreed to a $32 million deal to stay in Seattle. Meanwhile, Julius Peppers  still looks like a pending cash-and-cap casualty in Chicago. Michael Johnson is coveted by Smith. While his old coordinator, Zimmer, would want him as well, it would be an upset if the Bucs don't sign Johnson. Zimmer is losing Jared Allen , who is focused on landing with a contender, and I could see Seattle, Denver and New England being suitors. And, will the Raiders really let LaMarr Houston hit the market? Really? Logic would dictate they step up to get that done, but then, logic and the Raiders often run counter to one another.
If Justin Tuck runs into some of the same cruel reality as former teammates like Umenyiora, then does a return to the New York Giants at $5M-$6M a season end up making the most sense there? Wouldn't shock me. As for outside linebackers (I'm going to lump them in here as well, given the paucity of them), LaMarr Woodley will find plenty of teams who want him on a prove-it deal after he was cut by the Steelers on Monday. A return to Denver remains a strong possibility for Shaun Phillips -- especially if the Denver Broncos don't invest money on another pass rusher -- but overall this is a very thin group.
Defensive tackles could end up finding that a ceiling around $6M a year is more likely than the $7M many desire. Miami has two tackles drawing interest. Atlanta, which seems to be moving to a 3-4, is very interested in Dolphins nose tackle Paul Soliai , and the Minnesota Vikings or Seattle Seahawks could end up with versatile tackle Randy Starks , whose time with the Dolphins appears over, too. There is a strong sense that the Packers will keep B.J. Raji on an in expensive one-year deal, and that would allow them to pursue other defensive linemen.
The Packers are very high on Baltimore's Arthur Jones, sources said, as are the Colts and Giants. Giants tackle Linval Joseph could end up staying in the NFC East with the Redskins. Given the dearth of options, and his emerging talent, Detroit end Willie Young will do better than some expect on the open market. Brett Keisel has told his agents he wants to continue playing -- even if a return to Pittsburgh is not in the cards -- and his leadership and football intellect will catch someone's eye.
Wide Receiver/Tight End
There are several things working against this group. One: It's just not that good and several players already have re-signed with their current teams. Two: The upcoming draft is loaded with very good, very cheap labor ready to step up and take jobs. Throw in the fact that guys who were once viewed as big-time players have fallen hard the past few years ( Hakeem Nicks , Kenny Britt ), plus the fact that receiver salaries got way out of whack last year at the top of the market -- which screams market correction -- and things look even more bleak for this bunch.
Eric Decker will do the best, but does he get $8M a year? How close can he get? Would a needy team like the Colts or Jets extend that far to get him if a bit of a bidding war took place? Nicks might have to settle for a short-term prove-it contract given his lack of production and injury concerns the past few years (could he linger long enough that a judicious team like the Ravens gets involved?), and the Redskins are a team that is focused on adding a receiver who plays big to their group, and plundering a division rival who helped them get nailed with a two-year salary cap penalty probably wouldn't cause owner Dan Snyder to lose any sleep, either.
Seattle would like to keep Golden Tate , but with all of their upcoming negotiations with key players, price will be essential. Can Tate exceed $6M a year, after, say, Riley Cooper Julian Edelman , but if they cannot lock him up, then Pittsburgh's Emmanuel Sanders , who they signed to a restricted free-agent offer sheet a year ago, would be a fit.
Cardinals slot guy Andre Roberts is going to surprise some with the market he has forming. Dexter McCluster of the Chiefs, given his special-teams prowess, will be snapped up quickly as well from what I hear.
The tight end group is simply short on difference-makers. Ed Dickson 's blocking ability would make him a fit to replace Brandon Pettigrew in Detroit. Jermichael Finley had the athletic prowess to change games in flashes prior to his neck injury last season, and I wouldn't be surprised to see him reunite with Seattle GM John Schneider on a short-term deal.
Quarterbacks
I'm not going to belabor this point, as you can refer to Friday's column for a full window into the market for passers. A few guys will do OK --especially with Chad Henne and Matt Cassel  both landing strong deals to stay with their current teams. Josh McCown to the Bucs would make a lot of sense, as would Mike Vick to the Jets -- and those teams have interest. When Mark Sanchez and Matt Schaub get released they will have plenty of action as well, and I'll slot Schaub to the Browns, still. Sanchez to either Bay Area team wouldn't be a surprise to me, and Buffalo is also trying to find a 1B-type starter to compete with/push EJ Manuel .
Inside linebackers
Forget about it. In the era of pass-happy football, and with the best of this bunch getting up there in age, there just isn't much money to be made. I suspect Daryl Smith will return to the Ravens and Karlos Dansby to the Cardinals. The Redskins, who have a void in the middle of their defense, will end up snatching up a guy or two at this position, with New England Patriots run-stuffer Brandon Spikes a candidate.
Running back
By now anyone who pays attention to the NFL has received this memo: This market has dried up. Ben Tate will do OK, and he's long been linked to Cleveland, but I still have a hard time seeing a big-money deal emerging. And the eventual influx of Darren Sproles and Chris Johnson to this group will only make it harder for others to earn any real money. The Giants probably will add someone along the way. With Knowshon Moreno , Maurice Jones-Drew , and Darren McFadden among the possibilities, this market generally takes a long time to form, with teams offering little in guaranteed money and several of these guys likely taking the modest deals much closer to the start of training camp.
Elliott will be allowed to play, for now

Mark Lamping wrote a letter to apologize to Jacksonville's director of military affairs ch...

PEN America says the NFL's talks on social activism are a 'constructive' step forward for owners,...
The Steelers quarterback weighs in on the hit that might've ended Rodgers' season

Smith was not pleased with the Steelers safety's hit on him

SportsLine's Mike McClure, a DFS pro with more than $1M in winnings, gives optimal lineup...