NFL hopes to release 2014 schedule by mid-April
The NFL is hopeful that the 2014 schedule will be released in mid-April.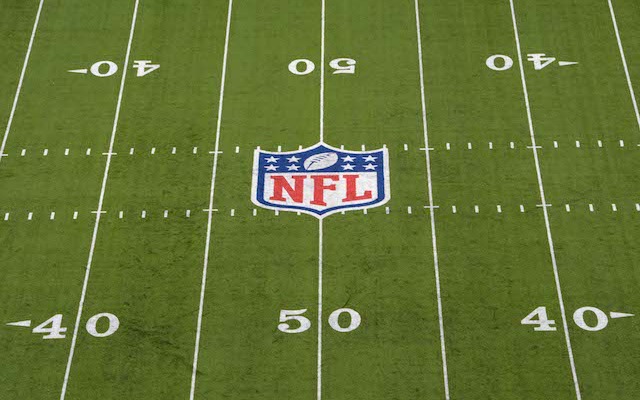 It's April and April is usually when everyone starts wondering when the next NFL schedule will be released. We know which teams will be playing which teams in 2014, but we don't know the times and dates of those games yet. That should change soon though. 
In an email to ProFootballTalk, NFL spokesman Greg Aiello said the league has a 'normal target' date of sometime in mid-April. That means we should see a 2014 schedule sometime in the next few weeks.
Since 2007, the schedule has been released sometime between April 11 and April 20.
In five of the past seven years, the schedule was released on a Tuesday (2008-12). In the two years where the schedule wasn't released on a Tuesday, it was released on a Thursday (2013) and a Wednesday (2007). 
Based on Aiello's email, the schedule will likely come out sometime between Tuesday, April 15 and Thursday, April 24. 
Although the 256-game regular season schedule isn't out yet, we do know a few things. We know which teams will be playing in London and we know the Seahawks will be hosting the NFL opener on Sept. 4. 
We also know that the 49ers won't be hosting any Monday or Thursday games in 2014 due to the traffic conditions around the team's new stadium during rush hour. The 49ers could still conceivably host a Thanksgiving game though as that wouldn't be affected by rush hour traffic. 
Anyway, here's what we do know: 
Week 1 on Sept. 4: TBA at Seattle
Week 4 on Sept. 28: Dolphins at Raiders in London, 1 p.m. ET
Week 8 on Oct. 26: Lions at Falcons in London, 9:30 a.m. ET
Week 10 on Nov. 9: Cowboys at Jaguars in London, 1 p.m. ET
Week 13 (Thanksgiving Day): AFC at Lions, NFC at Cowboys
The Week 8 game between the Falcons and Lions will be the earliest Eastern Time Zone kickoff time in NFL history. 
We'll have to wait until mid-April to find out everything else.
To hold you over until then, here's some schedule release facts: The last time the schedule wasn't released in mid-April was in 2006, when the schedule came out on April 6. The last time the schedule was released in a month other than April was in 2002, when it was released on March 28. 
Here's an up-to-date look at the 2018 Pro Bowl roster

Bettors are favoring the Eagles to keep Super Bowl LII close, but the Patriots remain clear...

Here's everything you need to know about Super Bowl LII
Here's a look at the NFL's entire postseason schedule for 2018

Here's all the details you need to know on watching Super Bowl LII between the Patriots and...

All of the information you need to know about the 2018 Super Bowl