NFL players react to McCoy-Alonso trade on Twitter
The monster deal shook up the NFL landscape, while players around the league ranged from confused to excited.
The blockbuster trade made by the Eagles and Bills which sent LeSean McCoy to Buffalo and Kiko Alonso to Philadelphia was not only a huge story for its on-field repercussions, but also for the NFL players who watched it happen with wide eyes and quick-typing Twitter fingers. Players current and former took to Twitter to react to the madness. We've captured some of that below.
Oregon jokes:
Oregon Eagles

— DeMarcus Van Dyke (@D_VanDyke8) March 3, 2015
The Philadelphia Ducks huh. lol

— Patrick Peterson (@RealPeterson21) March 3, 2015
Come on, guys. That's just two different versions of the same joke. You can do better.
Players happy they won't have to face LeSean McCoy anymore:
The rest of the NFC East are elated that the Eagles traded @CutonDime25. #Wow #ReallyPhilly

— NFL_IRONMAN (@LFletcher59) March 4, 2015
Young Shady to the Bills is definitely a good thing for my ankles & knees. One of the best RBs in the league & hardest tackles!

— Lorenzo Alexander (@onemangang97) March 4, 2015
Hooray for knees and ankles in Washington, Dallas and New York.
Current and former Eagles are very confused by what is happening:
No respect!!!!!!!!!!!!!!!!!! Caption that!

— Trent Cole (@Pro_Hunt58) March 4, 2015
March 4, 2015
Bruh don't ask me anything cause I don't know anything.. I'm just a #nickel..?

— Brandon Boykin (@BrandonBoykin2) March 4, 2015
Wow, lots of change…

— Matthew Barkley (@MattBarkley) March 4, 2015
The Eagles won't miss Shady McCoy at all... not like he's one of the best running backs in the league or anything.

— Donté Stallworth (@DonteStallworth) March 4, 2015
Seems like things are going great in Philly!
Running back thoughts:
Shady to the Bills? WOW!...........WOW!

— Le'Veon Bell (@L_Bell26) March 4, 2015
The way NFL deals with running backs these days makes me glad I never had the skills to tote the tater!!

— Ryan Clark (@Realrclark25) March 4, 2015
Philly really traded shady McCoy wow! But why tho?

— Jonathan Dwyer (@JDwyer27) March 4, 2015
Ryan Clark's got a point.
Let's sell Buffalo!
Welcome to the squad @CutonDime25 Let's Get It #BilllsMafia

— Anthony Dixon (@Boobie24Dixon) March 4, 2015
Trust me @CutonDime25 you will love it! The fans will treat you good including the Canadians. Nothing like crossing the border! #BillsMafia

— Takeo Spikes (@TakeoSpikes51) March 4, 2015
Canadians are incredibly nice people. Good call, Takeo Spikes.
Thoughts on Chip Kelly, anyone?
Chip did what?!!

— Anthony Armstrong (@MrArmstrong13) March 3, 2015
So if your name has a "Sean" in it, watch out in Philly. First it was DeSean and now LeSean.

— Kirk Morrison (@kirkmorrison) March 4, 2015
Here's hoping Sean Penn doesn't take a trip to Philly, I guess?
Will someone, ANYONE, please say something about the Kiko Alonso part of this deal?
Did I just hear Kiko Alonso to the Eagles.... Chip you dog!!

— Kyle (@Ky1eLong) March 3, 2015
Thank you, Kyle Long.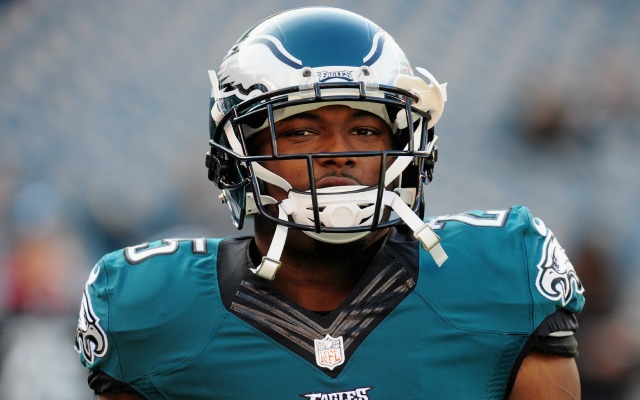 The Packers think the hit is dirty, but the NFL apparently disagrees

Here's every official injury designation for each NFL team for Week 7

If it wasn't already clear, the Packers are not happy with the hit that injured Rodgers on...
Passengers were treated to some explicit chants from the Oakland running back, too

It's safe to say the Rams running back isn't a fan of traveling to London and back during the...

Winston sprained his AC joint last week but will start against the Bills this week