NFL Playoffs: Chiefs-Colts, Chargers-Bengals tickets for under $75
If you want to freeze at an NFL playoff game this weekend, it's going to cost you at least $70. If you don't want to freeze, you can watch at home or attend the Chiefs-Colts game.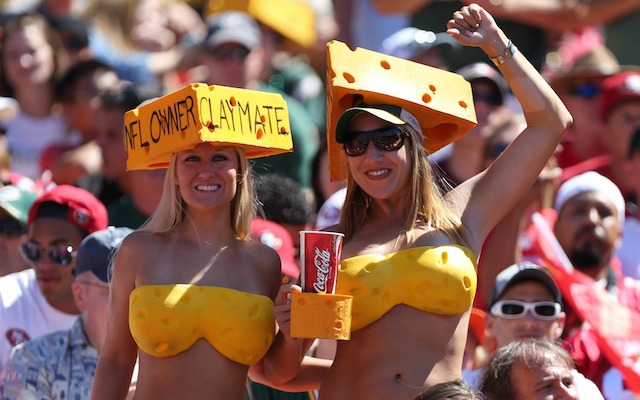 If Roger Goodell wants to know why fans aren't buying tickets to this weekend's playoff games, all he needs to do is go to Weather.com. 
The projected kickoff temperature in Cincinnati on Sunday is 35 degrees. Not bad. The projected kickoff temperature in Philadelphia is 25 degrees. Not horrible. The projected kickoff temperature in Green Bay is minus-3 degrees. Please kill me. I won't hold it against any Packers fan who decides not to attend this game because of weather. 
If you want to count the wind chill -- and why wouldn't we -- then it's actually going to feel like minus-30 degrees in Green Bay, which would make 49ers-Packers the third-coldest game in NFL history.
Arctic blast will now arrive Sunday. Look at the expected wind chill for the @packers game. pic.twitter.com/9AAndslDCq

— Mark Baden (@Mark_Baden) January 2, 2014
The Ice Bowl (minus-48 wind chill) and the Freezer Bowl (minus-59 wind chill) are the only two games that have been colder. 
Would you pay $125 to sit in a freezer for three hours? Because that's basically what fans at Lambeau Field will be doing. The cheapest ticket to Sunday's game is going for $119. Or you can watch from your living where it will be 102 DEGREES WARMER. Seriously, think about that. If your living room is room temperature (72 degrees), then it will be 102 degrees warmer than Lambeau Field feels Sunday. 
Speaking of room temperature, that's what fans at the Chiefs-Colts game are going to have to "put up with" under the roof at Lucas Oil Stadium. Not only do Colts and Chiefs fans get the warmest venue, but they also get the cheapest tickets this week. Tickets to see Indy host Kansas City are going for as low as $61. 
Speaking of the Freezer Bowl again, Sunday's game in Cincinnati will mark the first time the Bengals and Chargers have met in the playoffs since the Freezer Bowl in January 1982. The cheapest ticket to see Andy Dalton try and win his first playoff game is going for $70.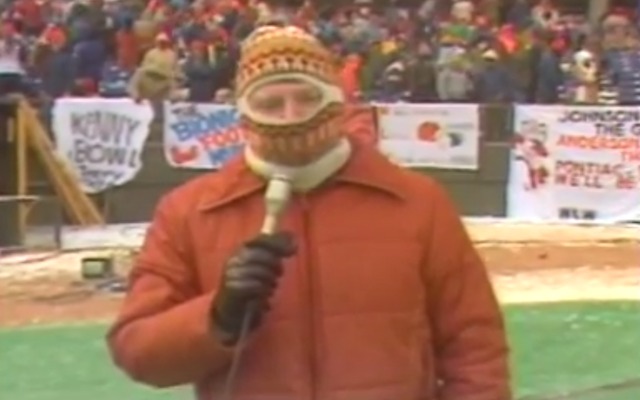 Dalton's not the only quarterback trying to do something for the first this weekend either. Saints quarterback Drew Brees will be trying to pick up the first road playoff win of his career in Philadelphia. The cheapest ticket to Saturday night's showdown in Philly is going for $109. 
Here's the lowest ticket price on Ticket City for each wild-card game as of 1:30 a.m. ET Friday. The second price is the lowest price on the NFL ticket exchange run by Ticketmaster. Keep in mind, ticket prices change often.
1. San Francisco at Green Bay: $125 -- $124 -- $119 on Packers.com.
2. New Orleans at Philadelphia: $109 -- $125
3. San Diego at Cincinnati: $70 -- $86
4. Kansas City at Indianapolis: $61 -- $86
---
Follow John Breech on Google+ or you can even sometimes find him on Twitter
The Patriots coach didn't seem that impressed with his quarterback's heroics

The Patriots coach doesn't have time to waste on the Lamar Hunt Trophy

The Eagles defense definitely came to play in the NFC Championship game
Not even 10 stitches could slow down Tom Brady

Here's a look at the NFL's entire postseason schedule for 2018

Follow along live as the Vikings and Eagles battle for a spot in the 2018 Super Bowl