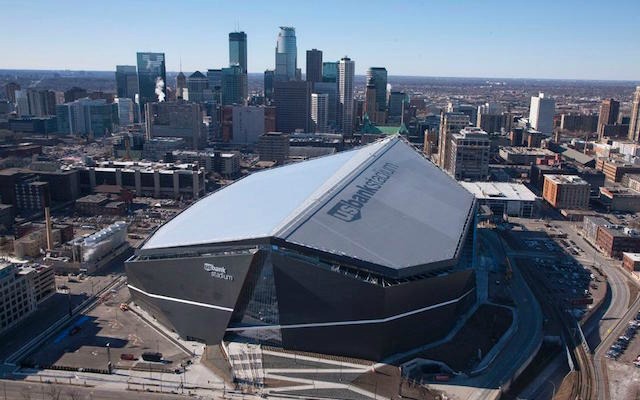 It was announced in May of 2014 that the new U.S. Bank Stadium in Minneapolis would be the site of Super Bowl LII. On Wednesday, the NFL announced the date for that Super Bowl: February 4, 2018.
It's a date. Super Bowl LII to be played on 2/4/18 @MNSuperBowl2018 pic.twitter.com/Wxx75BAG4i

— Brian McCarthy (@NFLprguy) May 11, 2016
Minneapolis was chosen as the host city over Indianapolis and New Orleans. The city last hosted a Super Bowl in 1992, when Washington defeated the Buffalo Bills, 37-24 in Super Bowl XXVI.
U.S. Bank Stadium will be the new home of the Minnesota Vikings starting in the upcoming 2016 season. It has become commonplace of late for new stadiums to be given Super Bowl hosting duties within years of opening.
That's been the case in Arizona (University of Phoenix Stadium hosted after its second season), North Texas (then-Cowboys Stadium hosted after its second season), Indianapolis (Lucas Oil Stadium hosted after its fourth season), New York (MetLife Stadium hosted after year four as well), and Northern California (Levi's Stadium hosted Super Bowl 50 after its second season).