NFL warns players that eating meat abroad could mean failed drug tests
Contaminated meat in China and Mexico could lead to some failed drug tests in the NFL.
• 1 min read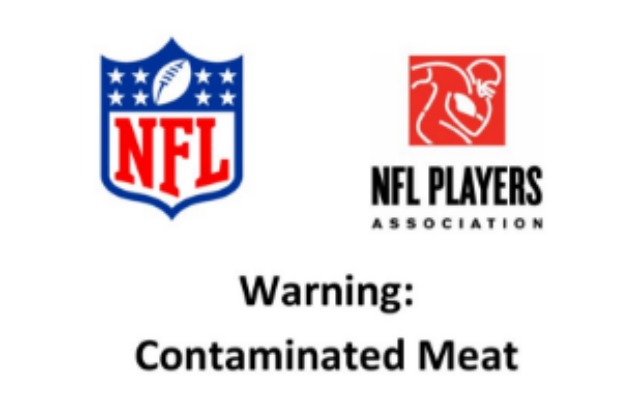 If any NFL players were thinking about heading to China or Mexico for a vacation before training camp begins, they might want to reconsider their final destinations -- unless they're OK with going vegetarian. Apparently, by eating meat in those countries, players could be violating the league's policy on performance enhancing substances, which could lead to suspensions. 
Wait, what?
Thanks to Ravens wide receiver Steve Smith and Cardinals cornerback Patrick Peterson, we know that the NFL sent out a warning about "contaminated meat" in China and Mexico, reminding players that they're responsible for what they put in their bodies. So, no more vacation steak for Smith, because it could contain a substance on the NFL's banned listed.
Thanks for the heads up. If you have a few steak dinners on vacation your screwed  https://t.co/SLde2ho8gj pic.twitter.com/e0g53BfsIE

— Steve Smith Sr (@89SteveSmith) May 3, 2016
Reminder: The Raiders and Texans are scheduled to play in Mexico City on Nov. 21.
So that means carnitas tacos are out, and bean and cheese burritos are in. On the bright side, the meatless entrees probably come with a free serving of PED-free guacamole. At least that's how it works at Chipotle.
Keep up with the latest moves in free agency as teams try to build a Super Bowl contender

The owners are voting on the pass-interference proposal and others next weekend

The Giants are a likely candidate to take Bradley Chubb at No. 2 overall now
Michael Bennett believes you need some attitude on your team and he is not wrong about tha...

Looking at some more players who could be dealt during the second wave of free agency

Browns wind up with both Sam Darnold and Saquon Barkley, while Giants stay traditional with...