Before we get started here, I need to get something off my chest: I would like to apologize to Blaine Gabbert, the first person named Blaine to whom I've ever apologized.
Last week, when the 49ers announced they were starting Gabbert, I said it was the worst move ever and that they were giving up on the season. What actually happened is that I think the Falcons gave up on their season.
Since starting 5-0, the Falcons have lost three of their past four. If that's not bad enough, all three losses have come against teams that are currently below .500 (Saints, Buccaneers, 49ers).
I would say it's almost enough to make a Falcons fan want to drink, but apparently, they don't do that -- at least not as often as Bills fans.
Where are the NFL's drunkest fans? Apparently in Buffalo. And Detroit. #Bills #Browns #Lions https://t.co/0RH3Ts8d72 pic.twitter.com/kZ6Ov7RNMX

— John Breech (@johnbreech) November 4, 2015
In what has to be the most fascinating research I've ever read, a breathalyzer company rated the drunkest NFL fan bases and the Bills came out on top, which makes complete sense because have you seen this video?
@Deadspin @espn @WORLDSTAR @buffalobills @TheBuffaloNews BUFFALO BILLS FANS ARE THE DRUNKEST FANS pic.twitter.com/A0nPwW1nxh

— Jeffery (@jumbojeffk) November 8, 2015
The soberest fan base is in Cincinnati, which also makes sense because I think everyone there vowed to never drink again until the Bengals win a playoff game. 
Also, I'm not sure if this guy was drunk or sober, but he definitely wins the award for "Best Tom Brady jersey that features the Ideal Gas Law instead of Brady's last name." 
@ryanwilson_07 I am. Here's a better pic of it: https://t.co/p7yz1BCITY

— Andy Ellis (@csoandy) November 8, 2015
If you're not sure what those Ideal Gas Law symbols stand for, feel free to Google it on your nearest tablet.
tfw you fail to capitalize on an opportunity to make memes about a sports GIF https://t.co/OC1PzyjpVb pic.twitter.com/bdxPgW639U

— Rodger Sherman (@rodger_sherman) November 8, 2015
Or don't. I get it, Aaron. Not everyone like tablets. You know what, let's get to the picks before Aaron Rodgers smashes something else.
Before we get to the picks, here's your weekly reminder that you can check out the picks from every CBSSports.com NFL Expert by clicking here.
The reason you should click over and check out the other experts this week is because the Cowboys are playing a game they might actually win on Sunday and our Jared Dubin is the ultimate Cowboys expert.
Dubin has nailed every single Cowboys pick this season, which sounds easy because all you had to do was pick them to lose every game after Tony Romo went down, but trust me, it's not that easy. Dubin's 8-for-8 picking Cowboys games this year and since I'm probably jinxing him by mentioning this, you should probably just do the opposite of whatever he picks the Cowboys to do this week.
You should also maybe do the opposite of all of my picks. OK, I'm going to stop babbling so we can actually get to the picks.  
Week 10 Picks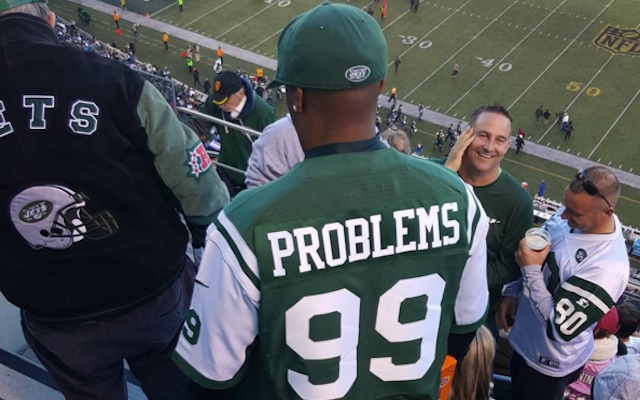 | | | |
| --- | --- | --- |
| |  at  | |

Buffalo (4-4) at NY Jets (5-3)
Thursday, Nov. 12, 8:25 p.m. ET, (NFL Network)
This will be Rex Ryan's first game against the Jets since he was fired at the end of last season, and because this is Rex Ryan we're talking about, he's decided to spice things up.
The Bills coach has decided that IK Enemkpali is going to be a captain on Thursday. If you don't recognize that name, you might know him better as the guy who broke Geno Smith's jaw.
There's a 50 percent chance that Thursday's coin flip will be the highest-rated coin toss in NFL history. If Enemkpali calls heads, hopefully he doesn't think that means you can punch someone in the head.
By the way, if you do tune-in to the coin toss and the game, you're probably going to want re-calibrate the color settings on your TV because if you don't, you might go blind when the Bills and Jets take the field.
Neither team will be wearing a white uniform on Thursday, because the NFL's going all-color. 
#ColorRush jets vs. bills now @ Niketown NY pic.twitter.com/QnySfwX7ZY

— Trillary Clinton (@OG_Liv) November 6, 2015
The Bills will be wearing red for the first time in team history. Speaking of red, the Jets are basically a Red Cross right now because everyone's injured. Eric Decker, Antonio Cromartie and Brandon Marshall were three of the SEVENTEEN PLAYERS who were listed on the Jets first injury report this week. The Bills had five players on their injury report.
I feel like these two teams are close to even right now, so I'm going with Buffalo and that's mainly because I'm not sure the Jets are even going to have enough players to field a team.
The Pick: Bills 23-20 over Jets.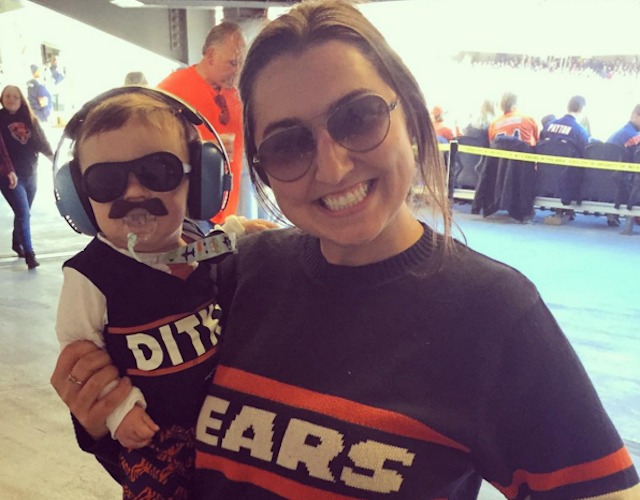 | | | |
| --- | --- | --- |
| |  at  | |

Chicago (3-5) at St. Louis (4-4)
Sunday, Nov. 15, 1 p.m. ET (CBS)
The Rams seem like the obvious pick here, but the problem with picking the Rams is that means picking Nick Foles AND picking the Rams to win a non-divisional game, which they've had a lot of trouble doing this year. The Rams have played five games against teams that aren't in the NFC West in 2015 and are 1-4 in those games.
As for the Bears, over the past five weeks, Chicago has played in five games that have been decided by three or fewer points and there's no reason to think that streak will end this week. The Rams have the worst passing game in the league, which makes it hard for them to score points in bursts, which makes it hard to blow teams out. The Rams are averaging just 19.1 points per game this season, which ranks 30th in the NFL.
Basically, what this comes down to is that this game is going to be tight in the fourth quarter and at that point, there's no way I can pick against "Mr. 4th Quarter."
. So proud of Jay and The Bears! They don't call him Mr. 4th Quarter for nothin'!

— Kristin Cavallari (@KristinCav) November 10, 2015
I might actually start calling him "Mr. 4th Quarter."
There's a 40 percent chance I'm going to regret this pick, but I feel like I would also regret picking the Rams. I know I won't regret taking Mr. 4th Quarter, though.

The Pick: Bears 17-13 over Rams. 
| | | |
| --- | --- | --- |
| |  at  | |

Minnesota (6-2) at Oakland (4-4)
Sunday, Nov. 15, 4:05 p.m. ET (FOX)
There's a section at O.co Coliseum known as the black hole, but the entire stadium might as well be a black hole to the Vikings because they play like they're in one whenever they travel to Oakland. The Vikings haven't won in Oakland since 1996, which also happens to be the only time Minnesota has ever beaten the Raiders in Oakland.
The Vikings have struggled on the road this year and going to a place where they haven't won in 19 years probably isn't going to help.
The Pick: Raiders 27-24 over Vikings.
| | | |
| --- | --- | --- |
| |  at  | |

New England (8-0) at NY Giants (5-4)
Sunday, Nov. 15, 4:25 p.m. ET (CBS)
Since February 2008, the Patriots have beaten every team in the NFL at least once -- except for the Giants.
Patriots fans are so sick and tired of losing to the Giants that they don't even care that their team won the Super Bowl last year.
Can the Patriots please beat the Giants for once this Sunday to give us all some satisfaction

— Brett (@BrettPats) November 10, 2015
You hear that everyone? Patriots fans just want some satisfaction. Super Bowl wins aren't enough anymore!
The good news for Patriots fans is that they're probably going to get some satisfaction on Sunday because the Giants will be going up against Tom Brady with the NFL's 31st-ranked pass defense.Drew Brees threw for 505 yards and seven touchdowns against the Giants. Brady might have that in the first half.
Also, I'm expecting an angry Brady.
Brady's Deflategate revenge tour has torn through eight teams this year and if there's one thing that makes Brady more upset than Deflategate, I'm guessing it's the fact that he's 0-3 against Eli Manning during the past seven years. I'll take double-mad Brady over anyone. Also, I'm not going to pick against anyone who leaves their supermodel wife in bed to study film in the middle of the night.
Tom Brady reportedly leaves Gisele, in bed, in the middle of the night to go watch film. #Patriots #PatriotsNation https://t.co/oOcmdKJIFr

— CBS Local Sports (@CBSLocalSports) November 10, 2015
The Pick: Patriots 38-27 over Giants.
| | | |
| --- | --- | --- |
| |  at  | |

Arizona (6-2) at Seattle (4-4)
Sunday, Nov. 15, 8:30 p.m. ET (NBC)
It's almost like the first half of the season doesn't even matter to the Seahawks, which is bad news for the Cardinals because the second half of the season officially starts this Sunday for Seattle. Since Russell Wilson's rookie year in 2012, the Seahawks have gone 20-4 in the second half of the season (7-1 in 2012, 6-2 in 2013 and 7-1 in 2014).
It probably has a lot to do with the fact that Wilson knows how to spend his bye week.
Wilson spends bye week in Mexico with Ciara https://t.co/JEPrhET58V pic.twitter.com/wYj4JLTYVj

— Brady (@BradyBal714) November 9, 2015
As for the Cardinals, I'm still not actually sure how good they are because they're 0-2 when they play teams that are .500 or better (They're 6-0 when they play a team with a losing record). The Seahawks (4-4) are .500 or better, so I'm going to have to go with them.
The Pick: Seahawks 23-20 over Cardinals.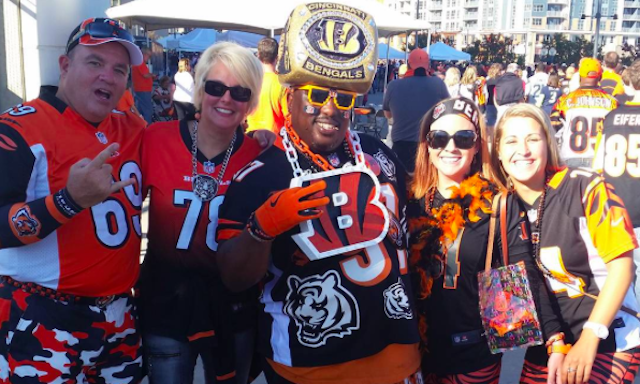 Andy Dalton Primetime Note that might become a weekly thing: Last week, Dalton dominated the Browns in primetime, but that game didn't really count because it wasn't really in primetime because it was played four days after Daylight Saving Time ended and as everyone knows "Daylight Saving Time Dalton" is just as good as "Daytime Dalton," so we learned nothing about Dalton's ability to play in primetime last week.  
This means that Dalton's first true primetime test is actually this week and if this Instagram is any indication, I think he passes it.
A video posted by Andy Dalton (@andydalton14) onNov 7, 2015 at 12:47pm PST
I think Dalton's going to pass a lot of tests this year. Of course, the only test that Bengals fans care about is that "Can he win a playoff game" test.
The Pick: Bengals 31-17 over Texans
Week 10 picks: All the rest
Packers 31-20 over Lions
Cowboys 20-17 over Buccaneers
Redskins 27-24 over Saints
Steelers 24-21 over Browns
Byes: Falcons, Colts, Chargers, 49ers
Last Week
Best Pick: Last week, I picked the Vikings to beat the Rams by three and then the Vikings went out and beat the Rams by three. What I didn't pick though is who would win a fight between Vikings coach Mike Zimmer and Rams defensive coordinator Gregg Williams. I'm going to have to make a decision on that one soon, because apparently, Zimmer wants to fight Williams and everyone on the Rams coaching staff.
"I'm pretty sure if we were out in the street it probably would've been a fight" Vikings HC Mike Zimmer on the Rams and Bridgewater hit

— SiriusXM NFL Radio (@SiriusXMNFL) November 8, 2015
If it's Zimmer vs. Williams in a fight, I take Zimmer. On the other hand, if it's Zimmer vs. the entire Rams coaching staff, I take the Rams coaching staff. And of course, if it's a Hunger Games-type survival game between every NFL coach, I take Dan Campbell. I would also take Campbell if it's Campbell vs. every NFL coach in a 32-man Battle Royale, where every coach except for Campbell has a weapon.
Bring it over here. Lemme show you how it's done. #ManCampbell pic.twitter.com/UBSskKYJ1q

— FirstLast (@YUCareNEWay) October 25, 2015
Worst Pick: I learned an important lesson on Sunday: Never pick against Blaine Gabbert. It's a lesson I think we all learned together though because 99.9 percent of America picked Gabbert and the 49ers to lose. I have to hand it to this random guy on Twitter, though, because he knew. HE KNEW GABBERT COULD WIN.
trust me if there is one team that can lose to Blaine Gabbert, it's the Atlanta Falcons

— Ricky Dimon (@BloodDimon) November 3, 2015
Actually, that sounds more like a pick against the Falcons than for Gabbert, but I'm still going to give him credit.
On a somewhat related note, this guy needs a new team to cheer for.
Its official @AtlantaFalcons im definitely gonna rethink my fan hood if we loose to blaine gabbert

— Steve J Johnson (@Johnsonfasho) November 3, 2015
Do you see what losing to Blaine Gabbert does to people? IT MAKES THEM STOP ROOTING FOR THEIR TEAM. Gabbert needs to be stopped, but it won't happen this week because he's on a bye.
Picks Record
Straight up in Week 9: 7-6
SU Overall: 80-52
Against the spread in Week 9: 7-6
ATS Overall: 62-70
Exact score predictions: 1
---
You can find John Breech on Twitter or on Facebook and if he's not doing one of those two things, he's probably trying to workout a trade to add Blaine Gabbert in two of his three fantasy leagues.