NFL Week 11: Chiefs-Broncos tickets almost $200; Jags tix almost $7
The cheapest ticket to see the Chiefs play the Broncos on Sunday is going for almost $200 on the secondary market.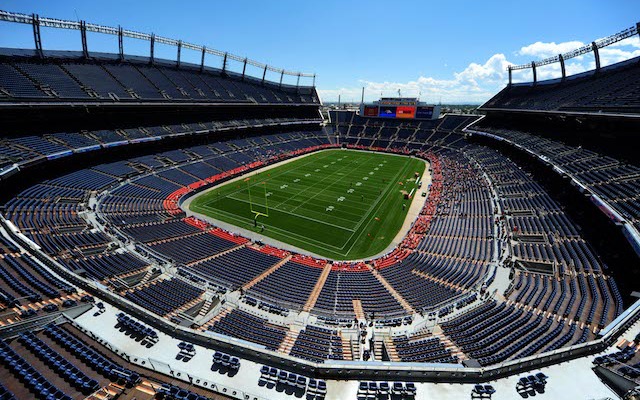 If you like divisional showdowns, then this might end up being your favorite week of NFL football ever. That's because there's three games in Week 11 that involve a first-place team playing the second-place team in its division. 
First, there's Kansas City and Denver. 
The Chiefs (9-0) and Broncos (8-1) have the highest combined winning percentage (.944) of two teams playing each other this late in the season since 1969. And as everyone knows, anytime you're watching something that hasn't been done since 1969, it's going to be expensive. 
The cheapest ticket to Sunday night's game in Denver is going to set you back $190. Or you can not go to the game and save the money until Black Friday to buy a 40-inch television from Wal-Mart. I mean, I'm not going to tell you what to do with your money.
If the 40-inch television and the ticket are both out of your budget, don't worry, you can still see a first place team play a second place team this week and not pay $190 for it. You just have to be in Nashville on Thursday, that's when the Titans host the Colts in a game where tickets are going for as low as $16. 
I'm not sure why ticket prices are so low for this game, but it might have to do with the fact that fans from both teams are mildly depressed after what happened in Week 10. The Titans lost quarterback Jake Locker for the season and the Colts lost to the Rams -- by 30. 
The other divisional showdown is in Cincinnati where tickets to the Battle of Ohio are going for $100. You're probably thinking, 'why would anyone pay that much to see Andy Dalton against Jason Campbell' and the answer to that question is -- actually, I don't know what the answer to that question is. The NFL should turn this game into a 'Loser Leaves Ohio' game, where the losing team has to relocate to a place that's not Ohio. Then I'd pay $1,000 for a ticket. 
One place you won't have to spend $1,000 for a ticket is Jacksonville. Actually, you could spend $1,000, but only if you wanted to buy 165 tickets. Jaguars home games are the NFL's version of Black Friday and tickets in Jacksonville are going for as low as $6 this week for the Jaguars-Cardinals game. Six dollars is practically a steal when you consider that you get to see two teams who have combined to go undefeated in November so far.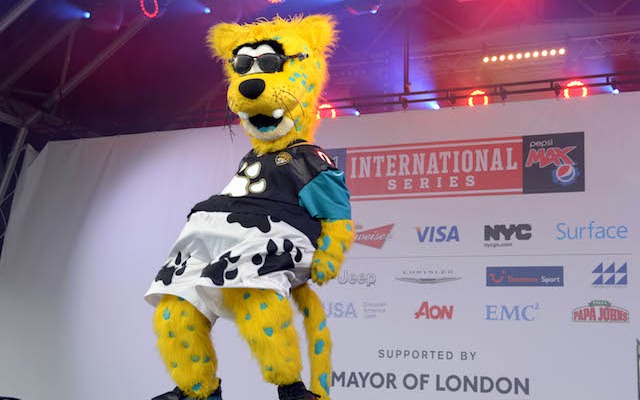 Here's the lowest ticket price on Ticket City for each Week 10 game as of 4 a.m. ET on Thursday. The second price is the lowest price on the NFL ticket exchange run by Ticketmaster. Keep in mind, ticket prices change often.
1. Kansas City at Denver: $207 -- $190
2. Minnesota at Seattle: $168 -- $178
3. Baltimore at Chicago: $117 -- $115
4. San Francisco at New Orleans: $106 -- $115
5. Cleveland at Cincinnati: $100 -- $109
6. New England at Carolina: $98 -- $118
7. Green Bay at NY Giants: $79 -- $85
8. Washington at Philadelphia: $74 -- $80
9. Detroit at Pittsburgh: $56 -- $67
10. Oakland at Houston: $46 -- $53
11. NY Jets at Buffalo: $36 -- $37
12. Atlanta at Tampa Bay: $20 -- $30
13. Indianapolis at Tennessee: $16 -- $26
14. San Diego at Miami: $13 -- $53
15. Arizona at Jacksonville: $6 -- $35
---
Follow John Breech on Google+
Cowboys rookie Jourdan Lewis got some good news on Tuesday.

The Ravens might need some help at running back

The Jaguars are making people rich
It looks like Michael Vick is hoping to make the transition from player to coach

The former undrafted free agent is about to get a huge raise

Both Malik Hooker and Andrew Luck are on the PUP list, so maybe it's time to start worryin...