NFL Week 12 as told by Twitter: Ties in football make a comeback
Donovan McNabb, you're off the hook. The Packers didn't know they could tie either.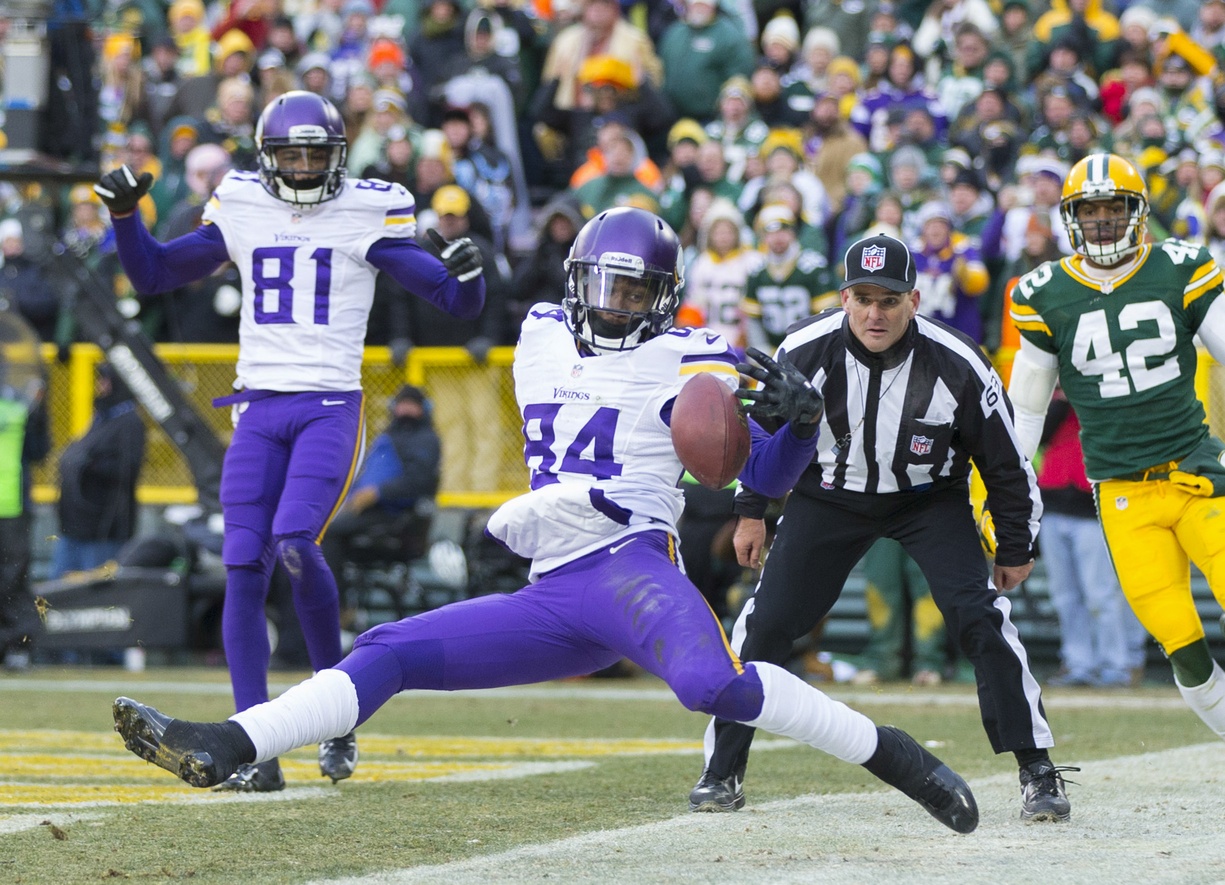 Almost every year, two NFL teams battle toward mediocrity with neither capable of actually winning a football game. Each time, Twitter users bestow their followers with a round jokes poking fun at the outcome.
The NFC North went winless today---and two of them played each other. That's amazing. Also stupid. But more amazing than stupid.

— World of Isaac (@WorldofIsaac) November 24, 2013
Donovan McNabb is very excited about the second OT coming up in the Vikings-Packers game.

— Bart Hubbuch (@HubbuchNYP) November 24, 2013
We never should have made Bud Selig NFC North Commissioner.

— sir broosk (@celebrityhottub) November 24, 2013
This is nothing new but still hard to believe: I heard multiple Packers admit they expected a second overtime, didn't know they could tie.

— Robert Klemko (@RobertKlemko) November 24, 2013
Now Minnesota is in position for Christian Ponder to just heave one barely past midfield.

— Mark Ennis (@Mengus22) November 24, 2013
You know what they say.... a tie is like kissing the sister of the fourth quarterback you've used in 4 games.

— Howie Magner (@howiemag) November 24, 2013
Finishing in a tie to the Vikings is like fighting w/ your siblings when you're 5 & your parents make you hug and say sorry to make amends.

— Androo Broderick (@abroderick8) November 24, 2013
I always wonder what an NFL locker room must be like after a tie given how unusual it is and the impact it has on your record.

— Corey Pronman (@coreypronman) November 24, 2013
Unsurprisingly, that's the first 26-26 game in NFL history. 313th tie in pro football history.

— Chase Stuart (@fbgchase) November 24, 2013
While the Packers and Vikings were spiraling toward a draw, Philip Rivers was putting on a show.
Phil Rivers dropping DIMES.

— Will Brinson (@WillBrinson) November 24, 2013
I'M GLAD WE'RE GONNA WIN BUT THAT DOESN'T MEAN YOU CAN TOUCH ME pic.twitter.com/878SGWDvYe

— Marmalard (@KingLaserface) November 24, 2013
TOUCHDOWN, @satutu19! Pronounced Say-EE Ah-JEER-ah-too-too. #SDvsKC

— San Diego Chargers (@chargers) November 24, 2013
Apparently, professional football in the state of Florida is alive and well again.
The Jaguars won. The Buccaneers are gonna win. Suddenly, I feel the need to lay down.

— Josh Katzowitz (@joshkatzowitz) November 24, 2013
After being the last two winless teams, Tampa Bay and Jacksonville are 5-1 in their last six games.

— Mark Ennis (@Mengus22) November 24, 2013
What if the Bucs win out

— Luke Zimmermann (@lukezim) November 24, 2013
More fan-created photoshops are always needed on Twitter.
@PANTHERS WIN!!! pic.twitter.com/HuQ3OtpXAH

— Bring Back The Buzz (@BringBackTheBuz) November 24, 2013
Is there a better tweet to sum up the Giants' season than this one?
INT. DEN - NIGHT Giants fan takes out abacus, star charts, recalculates Path To Super Bowl. EXT. NEIGHBORHOOD Cackling echoes. Dog howls.

— Caitlin Kelly (@atotalmonet) November 25, 2013
Glenn, 43, was the seventh-overall pick in the 1996 NFL Draft

McCoy was hired in January and now he's again looking for work

The home of the Falcons for 25 years was reduced to rubble in seconds
Sherman, like a lot of observers, didn't understand why the Bills started an unprepared rookie...

The Raiders RB sat through the 'Star Spangled Banner' but stood for the Mexican anthem on...

Plus the Eagles' formula for winning late, the AFC playoff mish mash and a budding young Vikings...