NFL Week 13 Picks: Steelers over Ravens, Broncos beat Chiefs
Week 13 kicks off on Thanksgiving and after Thursday, Steelers fans will be thankful they didn't abandon their team after Pittsburgh's 2-6 start.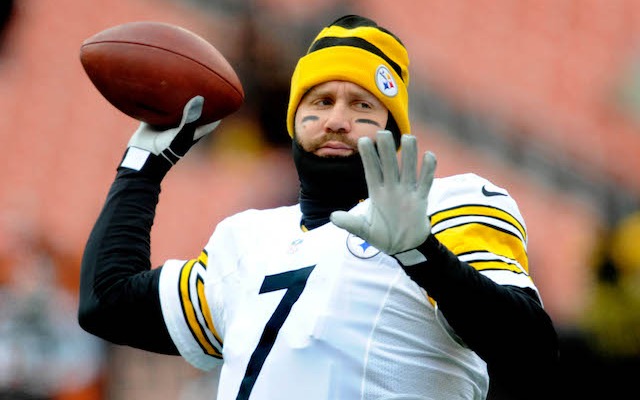 Before I get to my Week 13 picks, I need to talk about what I learned in Week 12 and here's what I learned in Week 12: I learned that I hate ties. Seriously, if I want to watch a tie, I'll watch soccer or my DVD copy of the 2002 MLB All-Star game. 
But really, the joke's on me because I should have known that a game involving Christian Ponder and Scott Tolzien as the starting quarterbacks was going to end in a tie. 
The best part about the Packers and Vikings tie came after the game when we found out that a few Green Bay players apparently read Donovan McNabb's version of the NFL rulebook.
This is nothing new but still hard to believe: I heard multiple Packers admit they expected a second overtime, didn't know they could tie.

— Robert Klemko (@RobertKlemko) November 24, 2013
The other thing I learned in Week 12 is that no lead is safe when you're playing against Tom Brady. If there's time on the clock and Brady's right arm is still attached to his body, then the Patriots can win, even if they're trailing 24-0 in the third quarter. 
Enough talking about Tom Brady though, people are doing that 24 hours a day, so lets get to the picks.  
If you want to make fun of me for all of the wrong picks I made last week or if you just disagree with my Week 13 picks below or if you think stuffing is the best part of Thanksgiving -- it's not, but if you think that -- be sure to let me know in the comment section or on Twitter. For the record, the best part of Thanksgiving is sweet potatoes. If you tweet me a picture of your sweet potatoes, I'll probably retweet it. You can never get enough sweet potatoes. 
Anyway, lets get to the Thanksgiving edition of the weekly picks. And don't forget, you can check out the weekly picks from every CBSSports.com NFL expert here.
Week 13 Picks 
Green Bay (5-5-1) at Detroit (6-5), 12:30 p.m. ET (Thurs.): Thanksgiving in Detroit has pretty much gone the same way over the past nine years: Wake up. Put the Turkey in the oven. Watch the Lions lose. Drown your sorrows in cranberry sauce. This year I think things will be different though because I don't think Green Bay backup quarterbacks Scott Tolzien or Matt Flynn can keep up with the Lions offense. Although I could be wrong because the last time Flynn played the Lions, he threw for 480-yards and six touchdowns, which pretty much led to him signing a multi-million dollar contract with the Seahawks. Lions 30-24 over the Packers. 
Pittsburgh (5-6) at Baltimore (5-6), 8:30 p.m. ET (Thurs.): Ravens and Steelers fans can both be thankful for the same thing on Thursday and that's the fact that their teams aren't horrible anymore. Going into Week 10, the Ravens were 3-5, the Steelers were 2-6 and watching the two teams play was more painful than getting head-butt by someone wearing a football helmet. That's never actually happened to me, but it sounds painful, kind of like this loss is going to be for the Ravens. Steelers 20-17 over the Ravens. 
Arizona (7-4) at Philadelphia (6-5), 1 p.m. ET: If you would have told me before the season started that Carson Palmer and Nick Foles would be playing a game against each other in December with both of their teams in playoff contention, I probably would have had a long conversation with you about how drugs are bad. Then after the conversation, we would watch Nick Foles and Carson Palmer highlights from 2012, only there wouldn't be anything to watch because there weren't any highlights. Foles was hot in November, but he hasn't seen a top-10 defense yet, so I won't be surprised if he struggles against the Cardinals. Cardinals 34-27 over the Eagles. 
QB Nick Foles had 152.8 passer rating in Nov, highest in ANY calendar month in @nfl history, min 50 attempts. (h/t @RLiuNFL) #FlyEaglesFly

— Philadelphia Eagles (@Eagles) November 25, 2013
Tennessee (5-6) at Indianapolis (7-4), 1 p.m. ET: Three weeks ago, the Colts were 6-2 and Super Bowl contenders, now they're 7-4 and I'm not sure they're going to win another game. Actually, they're going to win at least one more game, this one. The trick for the Colts against Tennessee will be to not fall behind 30-0 by halftime. Since Nov. 1, Indianapolis has been outscored 93-12 in the first half. Colts 27-24 over the Titans. 
Denver (9-2) at Kansas City (9-2), 4:25 p.m. ET: If Kansas City's defense was 100 percent healthy and the Broncos weren't coming off a loss, I'd think long and hard about picking the Chiefs to win this game. I mean, I wouldn't actually pick them, but I'd think about it. Kansas City's two best pass rushers are hobbled right now and that's not going to help the Chiefs at all in a game against Peyton Manning. Broncos 34-27 over the Chiefs. 
New Orleans (9-2) at Seattle (10-1), 8:30 p.m. ET (Mon.): The Saints haven't lost on Monday night since 2008, so I was going to pick them to win this game, but then I realized the Seahawks haven't lost on Monday night since 2004. Seattle's last Monday night loss came almost exactly nine years ago on Dec. 6, 2004. Also, the Seahawks have won their last 13 regular season home games. I'm going to he honest, it's hard to pick against a team that hasn't lost at home since 2011 and hasn't lost on Monday night since 2004, so I'm not going to do it. Seahawks 27-23 over the Saints. 
NFL Week 13 Picks: All the rest
Bears 24-20 over Vikings
Panthers 20-16 over Buccaneers 
Patriots 45-17 over Texans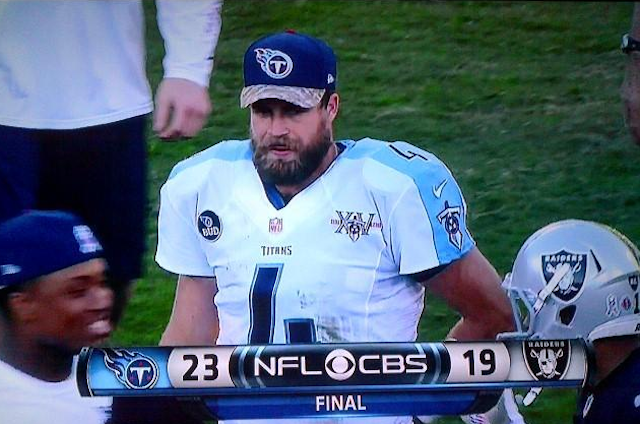 Last Week
Best Pick: Last week I picked the Titans to beat the Raiders by four and the Titans beat the Raiders by four. Tennessee over Oakland was my 'Movember' pick of the month, you know, the game where I picked a team to win based on which starting quarterback had a better beard. If you've never seen Ryan Fitzpatrick's beard, well, now you have. Kicker Sebastian Janikowski doesn't have a full beard, which might explain why he missed two field goals (32, 48) in the 23-19 Raiders loss. 
K Sebastian Janikowski spoke to the media after this evening's walk-through. http://t.co/KuNVPeAVCw pic.twitter.com/cAOVCnNGRr

— OAKLAND RAIDERS (@RAIDERS) November 26, 2013
Worst Pick: For the third week in a row, my worst pick involved picking the Texans. I don't know if I should blame myself or if I should my blame Vanilla Ice for my embarrassing Houston picks, but something needs to change. Oh and if you're wondering why I'd blame Vanilla Ice, that's who Texans running back Ben Tate is blaming for Houston's nine-game losing streak, so I figured I should blame Vanilla Ice for my losing streak too. And lets be honest, anytime you have a chance to blame something on a rapper from the '90's who's now best known for hosting a show about Amish people, you have to take it. Also, Andre Johnson thinks the Texans suck and he plays for them. Anyway, you may have noticed, I didn't pick the Texans this week. 
Word to your mother and Happy Thanksgiving to everyone. 
Straight up: 7-6-1
SU overall: 111-64-1
Against the spread: 6-8
ATS Overall: 80-96
---
Follow John Breech on Google+
Despite his size, Okoronkwo is a twitchy, edge-bender with pass-rushing moves and run-stopping...

Did the Saints coach mock another team after taking a lead in the playoffs?

Philly fans are going to be filling the stands with a lot of dog masks, let's make it even...
SportsLine's Mike McClure, a DFS pro with more than $1M in winnings, gives optimal lineup...

The Eagles quarterback and the Vikings quarterback have paths that have crossed many times

Can the Vikings become the first home team to play in a Super Bowl?