NFL Week 16 Picks: Saints over Panthers, Bears beat Eagles
The Saints will leave Carolina with the NFC South lead on Sunday and the Bears will beat the Eagles to keep control of the NFC North.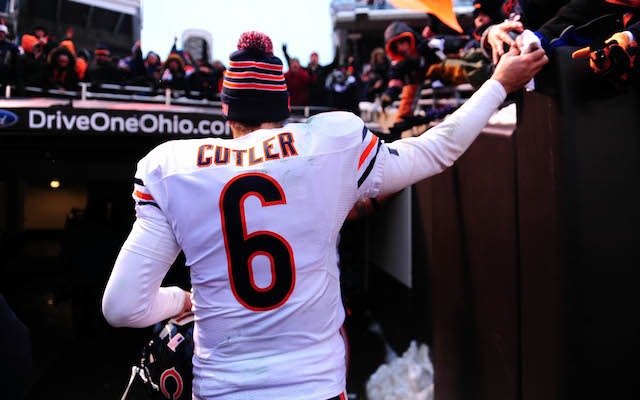 I'd love to tell you all about my Week 16 picks, but before I do that, I need to talk about what I learned in Week 15 and here's what I learned in Week 15: I learned that no one can send a text message faster than a Dallas Cowboys fan. 
I have one good friend who happens to be a Cowboys fan and in a span of about three minutes on Sunday, I received about 19 text messages from him. I'd say 11 of them were unintelligible words that wouldn't count as English and the other eight were intelligible words, but they were all four letters long and I can't tell you what they are because this is a family website. 
It's easy to blame Tony Romo for the Dallas loss, but lets not forget the Cowboys defense gave up 34 second half points to an offense being run by Matt Flynn . When Flynn signs a $20 million contract with some quarterback-hungry team in the offseason, he should send a small check to everyone on the Cowboys defense.
The only thing worse than being beaten by Matt Flynn is being beaten by a kicker, which happened to the Detroit Lions . I'm not sure if a kicker can win offensive player of the week, but if they can, <player idref= er should win it this week because he was the Baltimore Ravens entire offense against Detroit. Tucker hit six field goals against the Lions, including a 61-yarder with under a minute left that you can see here.   
Enough talking about field goals though, those are boring. Lets get to the picks. 
If you want to make fun of me for all of the wrong picks I made last week or if you're a Cowboys fan who needs to vent, be sure to do it in the comment section or on Twitter. Also if you're a Washington Redskins fan who needs to vent because your team's dysfunctional, you can do that on Twitter too. Actually, maybe I should just schedule an NFC East venting session after what happened to the division in Week 15. 
Anyway, lets get to the picks, and don't forget, you can check out the weekly picks from every CBSSports.com NFL expert here.
Week 16 NFL Picks
Indianapolis (9-5) at Kansas City (11-3), 1 p.m. ET: Here's what the Indianapolis Colts have done against good teams since Nov. 1: Nothing. Indianapolis has four wins since November started, but those wins came over the 2-12 Houston Texans (twice) and the 5-9 Tennessee Titans (twice). Against good teams, like the 9-5 Cincinnati Bengals and the 9-5 Arizona Cardinals , the Colts have lost by an average score of 41-20. Until the Colts can prove that their offense can function against a good team without Reggie Wayne , I can't pick them. Well, I can, but I'm not going too. Kansas City Chiefs 27-20 over the Colts. 
New Orleans (10-4) at Carolina (10-4), 1 p.m. ET: With Sean Payton on the sideline, the New Orleans Saints haven't lost consecutive games since December 2009. I don't have a calendary in front of me, but that seems like a long time ago. The way the Saints have played on the road this season should scare me away from picking them, but it's not going too because of how badly New Orleans dominated the first game between these two teams. At one point in the fourth quarter, the Saints led 31-6. I don't usually gamble against riverboat gamblers, but I'm going to here. Saints 23-20 over the Carolina Panthers .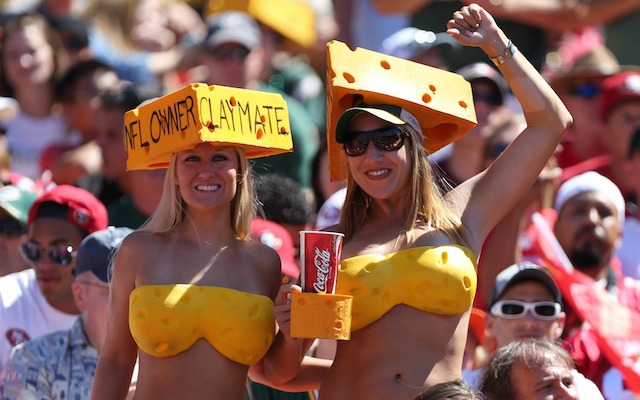 Pittsburgh (6-8) at Green Bay (7-6-1), 4:25 p.m. ET: Green Bay Packers quarterback Matt Flynn looked impressive in Green Bay's 23-point comeback win over Dallas, but lets not forget, he looked impressive against Dallas, something a lot of quarterbacks have done this season. The Cowboys defense is ranked dead last in the NFL. Flynn also played well against the Atlanta Falcons and their 29th ranked defense. Flynn also looked good against the Minnesota Vikings and their 31st ranked defense. I feel like there's a theme here. On the other hand, we all saw what happened on Thanksgiving against Detroit when Flynn went up against a competent defense. The Pittsburgh Steelers have a competent defense. It could get ugly. Lets just all agree that the Packers could really, really, use Aaron Rodgers this week. If Aaron Rodgers plays: Packers 20-17 over the Steelers. If Aaron Rodgers doesn't play: Steelers 24-20 over Packers.
New England (10-4) at Baltimore (8-6), 4:25 p.m. ET: In 2006, Tom Brady lost in the playoffs to the Colts. The next year, Brady got revenge and beat Indianapolis in the regular season. In 2009, Brady and the New England Patriots got eliminated from the playoffs by the Ravens. The next year, Brady got revenge and beat the Ravens in the regular season. In 2010, Brady and the Patriots lost to the New York Jets in the playoffs. The next year, Brady got revenge and beat the Jets in the regular season. Apparently Tom Brady is really good at this revenge thing. Patriots 20-17 over the Ravens. 
Chicago (8-6) at Philadelphia (8-6), 8:30 p.m. ET: This is the weirdest game of the week because if Dallas beats Washington in a game being played at 1 p.m. on Sunday, then this game basically means nothing to the Philadelphia Eagles . Chip Kelly is a smart coach and no smart coach wants to risk injury to his players in a game that basically means nothing. What I'm trying to say here is that I think the Cowboys beat the Redskins and Chicago beats an Eagles team that's playing for nothing. On the other hand, if Dallas does lose to Washington and Philadelphia has something to play for, I still think Chicago wins. Chicago Bears 30-27 over the Eagles.  
Week 16 Picks: All the rest
Bengals 30-20 over Vikings
St. Louis Rams 20-17 over Tampa Bay Buccaneers
Cowboys 34-27 over Redskins
Miami Dolphins 24-20 over Buffalo Bills
Denver Broncos 34-17 over Texans
San Diego Chargers 27-17 over Oakland Raiders
Jets 24-20 over Cleveland Browns
Titans 20-17 over Jacksonville Jaguars
Seattle Seahawks 31-20 over Cardinals
Lions 27-17 over New York Giants
San Francisco 49ers 34-20 over Falcons
Last Week
Best Pick: Last week I picked the Panthers to beat the Jets by 10 and the Panthers beat the Jets by 10. Picking Jets games is really easy, I generally just ask myself two questions: Are they on the road? Are they playing a good team? If the answer to both of those questions is yes, then I pick the other team to win by double-digits. The Jets have lost their last four road games by an average of 22.3 points. 
Worst Pick: Even though the Bengals almost always lose when they play on the road in a night game, I still picked them to beat the Steelers. And when I say the Bengals 'almost always lose on the road at night' I mean that they haven't won a primetime road game since 1995. Do you know what else happened in 1995? Jim Harbaugh led the Colts to the AFC title game. Also, the DVD was invented. I think the moral of the story here is that I'm not buying DVD's anymore.  
Straight up: 9-7
SU overall: 142-81-1
Against the spread: 8-8
ATS Overall: 110-114
Follow John Breech on Google+ or you can even sometimes find him on Twitter
Belichick has always had the magic touch, but some of his offseason moves might backfire on...

Week 6 in the NFL was filled with shocking results. Let's go that route with this mock dra...

After stops in Chicago and Philly, the NFL Draft is now headed to Dallas
The Browns remain a team without a franchise quarterback

Kaepernick filed a collusion grievance against the owners earlier this week

Mike Tierney, 34-13 on over-under picks since last season, has strong play on 'Thursday Night...