NFL Week 4 Picks: Falcons over Patriots, Saints stay undefeated
The South will rise in Week 4. The NFC South that is. The Dolphins undefeated run will end in New Orleans and the Falcons will knock off the Patriots.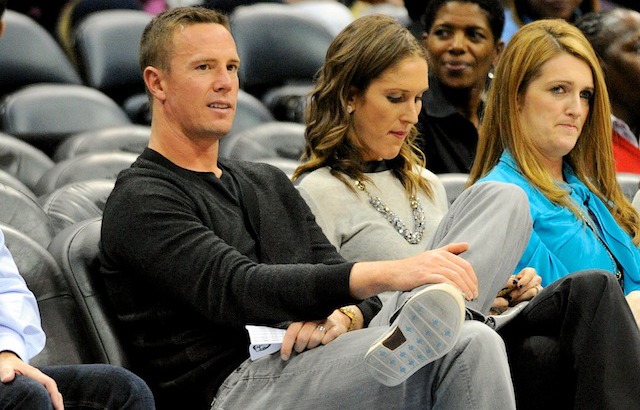 Before I get to my Week 4 picks, I need to talk about what I learned in Week 3 and here's what I learned in Week 3: I need to watch more Cleveland Browns games. I never thought I'd type that or think it or admit to thinking it, but I'm doing all that right now. 
In the Browns game on Sunday: there was a fake punt, a fake field goal and someone named Brian Hoyer threw three touchdown passes. Also, I'm thinking about picking up the Browns holder for one of my fantasy leagues, mainly because he has as many touchdown passes as all the quarterbacks on Jacksonville combined. His name is Spencer Lanning , in case you decide you want a holder to be your fantasy starting quarterback too.
Before we get to the picks, lets talk quickly about strippers and party busses. If you ever find yourself on a party bus with a stripper, make sure all adult beverages are kept in a styrofoam or plastic cup, that way nobody goes home with a bloody head. Jacoby Jones knows what I'm talking about. 
That advice had nothing to do with football, but it's a life lesson I felt we needed to discuss. Now lets get to the picks, including the first and probably last-ever Sweet Pea Special. 
If you want to make fun of me for all of the wrong picks I made last week or if you just disagree with my Week 4 picks below or if you want to recommend a good party bus-stripper service, be sure to let me know in the comment section or on Twitter. 
Anyway, lets get to the picks. And don't forget, you can check out the weekly picks from every CBSSports.com NFL expert here.
Week 4 picks
Pittsburgh (0-3) at Minnesota (0-3), 1 p.m. ET: If the Minnesota Vikings lose this game and fall to 0-4 and the loss is Christian Ponder 's fault, there's a 50 percent chance the following situation happens, "Um, Christian, we can't find your passport. You're going to have to stay in London until you find it. And if you don't find it until December, specifically Dec. 30 when the NFL season ends, that's fine. Really. That's OK. We'll use Cassel or something." Keep an eye on your passport Christian Ponder. Keep an eye on your passport. Pittsburgh Steelers 24-20 over the Vikings.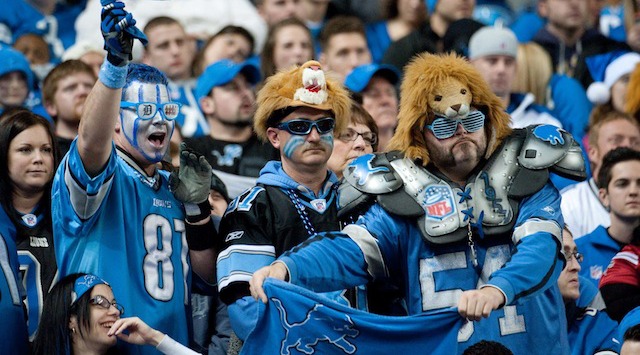 (Sweet Pea special) Chicago (3-0) at Detroit (2-1), 1 p.m. ET: If you're a Detroit Lions season-ticket holder, Sunday will mark the first time you've seen a game between two teams with winning records since Thanksgiving 2011. In between, you've basically seen a bunch of bad football. That bad football ends with this game and the Lions will move into a tie for first in the NFC North with a win. Lions 30-27 over the Chicago Bears .
NY New York Jets (2-1) at Tennessee (2-1), 4:05 p.m. ET: I have Geno-fever. Actually I have a cold, but I'm calling it Geno-fever so I have a reason to pick the Jets this week. I'm not completely sold on either of these teams, so I'm going to go with the team with the better defense and that belongs to the Jets. Also, Jake Locker has been playing too well this year, he's due for a letdown. Jets 20-17 over the Tennessee Titans . 
New England (3-0) at Atlanta (1-2), 8:30 p.m. ET: In three games so far this season, the New England Patriots have gone up against two rookie quarterbacks and Josh Freeman . Not exactly a murderer's row. This will be the first time the Patriots have seen a somewhat functional offense and I say that somewhat functional, Steven Jackson -less offense does just enough to beat New England. Atlanta Falcons 34-30 over the Patriots.
Miami (3-0) at New Orleans (3-0), 8:30 p.m. ET (Mon.): Drew Brees hasn't lost a Monday night home game since October 2008. Usually, that would be enough to sell me, but -- wait, Brees is 7-0 in his last seven Monday night appearances too? And this is Ryan Tannehill 's first Monday night game ever? And Tannehill's on the road at the Superdome? Fine, I'll take the New Orleans Saints . Saints 31-24 over the Miami Dolphins . 
Week 4 Picks: All the rest
San Francisco 49ers 23-20 over St. Louis Rams
Cincinnati Bengals 31-20 over Browns
Baltimore Ravens 24-17 over Buffalo Bills
Kansas City Chiefs 27-20 over New York Giants
Tampa Bay Buccaneers 20-17 over Arizona Cardinals
Indianapolis Colts 31-17 over Jacksonville Jaguars
Seattle Seahawks 34-17 over Houston Texans
Oakland Raiders 27-24 Washington Redskins -- This pick might change if Matt Flynn is Oakland's starting quarterback because I'd never want to knowingly pick Flynn to win a football game. Terrelle Pryor suffered a concussion in the Raiders loss to Denver on Monday. 
Denver Broncos 41-24 over Philadelphia Eagles
Dallas Cowboys 31-24 over San Diego Chargers
Byes: Green Bay, Carolina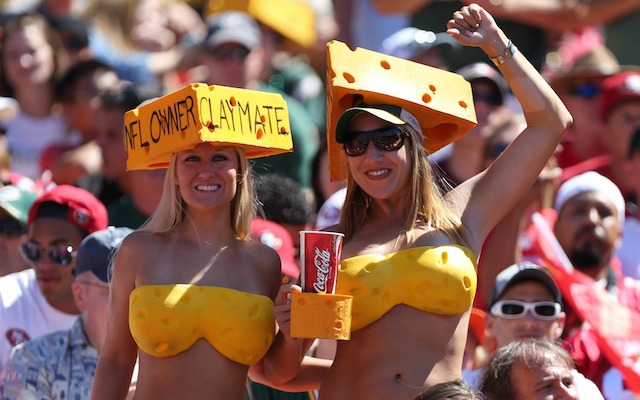 Last Week
Best Pick: If there's one thing I've always said, it's 'always pick Aaron Rodgers to win unless he's playing against a red-headed quarterback.' Actually, I've never said that, but I did pick the red-headed quarterback in Cincinnati to beat the Green Bay Packers and the Carrot Top Cannon came through. Thank you, Andy Dalton . And thank you too, Bengals defense. You helped a little bit. 
Worst Pick: Last week I learned an important lesson: never pick a winless team playing on the road to beat the Patriots. Especially if that winless team is about to mutiny against its coach. That's right, I picked the Buccaneers over New England. I regret it. Kind of like Greg Schiano's going to regret leaving the college game to coach Tampa Bay. 
Straight up: 9-7
SU overall: 33-15
Against the spread: 9-7
ATS Overall: 25-23
The Saints coach is the latest to weigh in on Trump's comments

From Brady's perfect pass to controversy in Detroit, we have it all covered from a crazy Week...

Hunt has more total yards in his first three NFL games than all but one player in NFL hist...
The Browns owners also called the president's comments 'misguided, uninformed and divisive...

Here are the Week 3 grades for every team that played on Sunday