NFL's 10 most interesting influencers: Kraft, litigators rule roost
Who in the NFL moves the needle? Among out list of union leaders, media innovators and league execs are the two pillars of the Patriots: Robert Kraft and Bill Belichick.
• 3 min read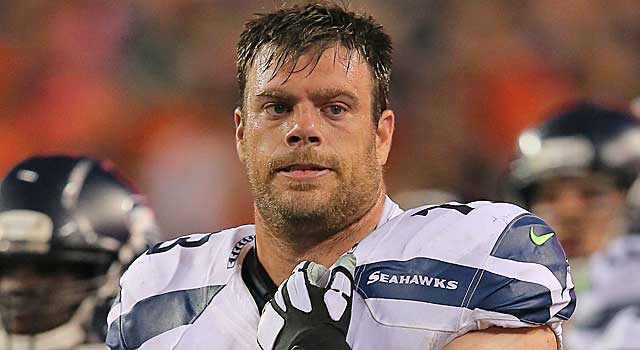 More NFL: Photos | Videos & GIFs | Training Camp updates | Manziel
It would be easy for me to put together a list of the 10 most influential men in pro football. But, apparently, that's not the assignment here.
Nah, we're taking it up a notch and making me and the other NFL writers here come up with the most interesting influencers. Kind of nebulous, eh? That's another category in itself, because many of the most important people in the NFL have, as part of their job description, a motivation not to be particularly flashy or controversial, or, well, outwardly interesting. Buttoned-up, at the main office of any pro sports league, is usually the way to go. Making headlines based on his personality is not something Roger Goodell would be particularly interested in.
So I had to give this one some thought.
And here's what I came with. This list would look much different if I were merely ranking the biggest movers and shakers, but let me give this a shot, trying to balance the power the man wields with his personality, outward nature, etc:
1. Patriots owner Robert Kraft: Incredibly influential, had a big role in the last CBA and is well-respected all around. He isn't afraid to live a little and have some fun (if you haven't seen the YouTube of him helping a gal pal through an audition, it's must see), and no other owner in pro sports can rock a pair of Air Force One's with the sport coat the way Kraft can. Very young at heart.
2. NFL VP and general counsel Jeff Pash: The chief lawyer at the NFL can sometimes play the role of pit bull on critical issues. He's a thoughtful guy, a really good quote when he's in the mood to talk, and a very big part of the brain trust over there at Park Avenue.
3. NFLPA exec director DeMaurice Smith: Unlike the commish, the executive director of the NFLPA can be a bit more outspoken about certain issues, and he certainly isn't afraid to rattle the cages at the NFL office from time to time.
4. Seahawks tackle Eric Winston: The new president of the NFLPA comes in at an interesting time, with HGH testing and issues with the drug policy still not fully resolved, and with Winston recently signing a playing contract himself with the Seahawks. We'll see if he makes it through camp, and regardless, the gregarious new chief will be a visible figure for years to come.
5. NFL Media COO Brian Rolapp: The new king of the NFL's media empire (NFL Network, NFL.com, etc) will be looking at some historic new television deals to do at the end of this decade. He's a young, energetic guy, whose personality and outlook is much different than his predecessor, Steve Bornstein. Look for the NFL to roll out some eye-catching real-time statistical initiatives in upcoming years that track how fast balls are traveling, how high players are leaping, how many G-forces are involved in tackles, etc.
6. Cowboys owner Jerry Jones: Who doesn't love Jerruh? The man never fears the microphone, isn't afraid to speak his mind, won't even waste time hiring a meddling general manager since he's in total control anyway, and, win or lose, he steps up and answers questions. The dude is a charmer. What can I say?
7. Pats coach Bill Belichick: He is a power broker and his support on an issue, rule change or innovation holds significant sway with coaches. And, as I previously wrote in one of these "most interesting" lists, I think Belichick is one of the more intriguing personalities in the game.
8. Prospective NFLPA head Sean Gilbert: The former player is one of few men to have stared down owners -- through his own contract holdouts as well as those of his nephew, Darrelle Revis -- and he is challenging Smith for the head of the NFLPA, a showdown that could come down to a vote in March. No shrinking violet, Gilbert is working to establish grassroots support in locker rooms.
9. NFL VP of officiating Dean Blandino: Took over as the head of officiating, which is no small task at a time when head injuries and illegal hits are a weekly controversy. Very good in front of the camera, and another young up-and-comer breathing new life into the league office.
10. Ernie Acorsi: The affable former longtime GM is often turned to by teams as a consultant to evaluate their club and make recommendations on coaching or front office hires. A natural storyteller and good guy, he may be out of the limelight but his influence remains.
Casey, who died at 78 on Wednesday, was a top-10 pick in the NFL Draft and an eventual Pro...

Manning was unfazed when his coach called him out after the Giants' latest loss

Barkley joins James Brown, Boomer Esiason, Bill Cowher, Phil Simms and Nate Burleson for Week...
The Jets are 0-2 and their starting QB is 38 years old, so why is Hackenberg still on the...

Ebron led the Lions in receiving on Monday night but wasn't happy about a hard hit from Co...

The Cardinals coach knows that shutting down the Cowboys offense is easier said than done