Having a single child to deal with when it comes to trick-or-treating is not an easy thing. Having eight sounds impossible. But Chargers quarterback Philip Rivers isn't just capable of handling it, he's scoring high marks for his Halloween memory.
Bear in mind that Rivers has a lot on his plate in October -- playing football takes up some time and there's some film study to do. He's probably staying up to watch the World Series. Not an easy month.
But he's still fully capable of ripping off a list of his kids' costumes, even though he/you/everyone/non-millenials/non-children might not be aware of what he's talking about.
Asked during the Titans media conference call what his kids wore, Rivers fired off quickly.
"Yeah I can. It may be kind of boring to you," Rivers said before reeling off the costumes his kids wore. "We had a little lamb, we had a Peppa Pig, we had a chef, we had a Philip Rivers, we had a Batman, we had like an '80s disco dancer, we had a rock star and then the narwhale or something that was in the movie Elf? The one that says, 'Buddy, hope you find your dad,' or whatever. Is that it? I don't remember exactly, but I think that's what it was called. Yeah, that was everybody.
Fortunately some savvy media member caught the big news in there -- there was a Rivers dressed up as a Philip Rivers!
"Well my eight-year-old, my oldest son," Rivers said. "He had it all down to the glove and the towel and the eyeblack and all. He was ready to roll."
Imagining a child who looks a lot like Philip Rivers and also dressed up as Philip Rivers making Philip Rivers faces gives me never-ending joy.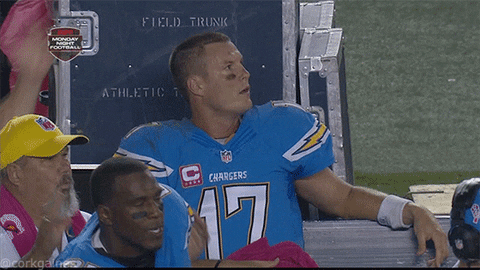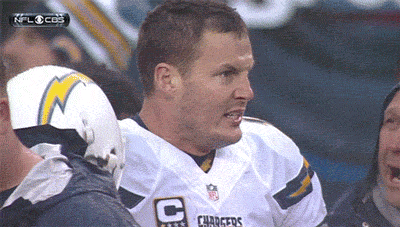 Listen here to the full thing because Philip Rivers saying "Peppa Pig" is somehow the funniest thing you'll hear all day: